UPDATED | The suspect in a terror-related explosion near Times Square on Monday has been identified as 27-year-old Akayed Ullah.
Ullah strapped a low-tech explosive to himself using zip ties and Velcro, according to the NYPD. The device went off around 7:20 a.m. at the Port Authority Bus Terminal. There were four people injured in the attack, including Ullah, but no fatalities have been reported.
Ullah lives in Brooklyn and may be of Bangladeshi descent, according to The Associated Press. Mayor Bill de Blasio said Ullah "did not achieve his ultimate goals" in detonating the device in a walkway at the Port Authority Bus Terminal near Times Square. A video shows the device exploding suddenly with a flash of white smoke.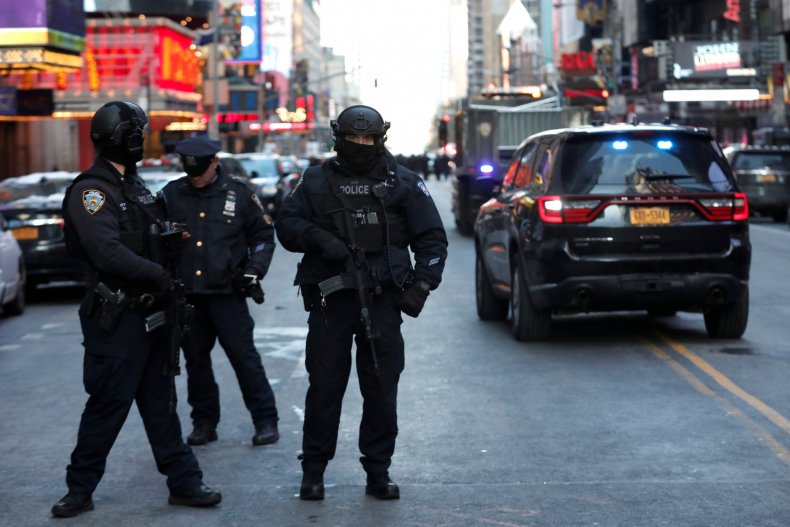 The device was modeled after a pipe bomb, said NYPD Deputy Commissioner of Intelligence and Counterterrorism John Miller. Ullah detonated the device that was strapped to him intentionally. Ullah is believed to have acted alone, and there are no additional threats to New York City now, police said.
Ullah was taken to Bellevue Hospital, about 2 miles away from the site of the blast, where officials are preparing to question him. NYPD Commissioner James O'Neill said Ullah suffered "burns and wounds to his body."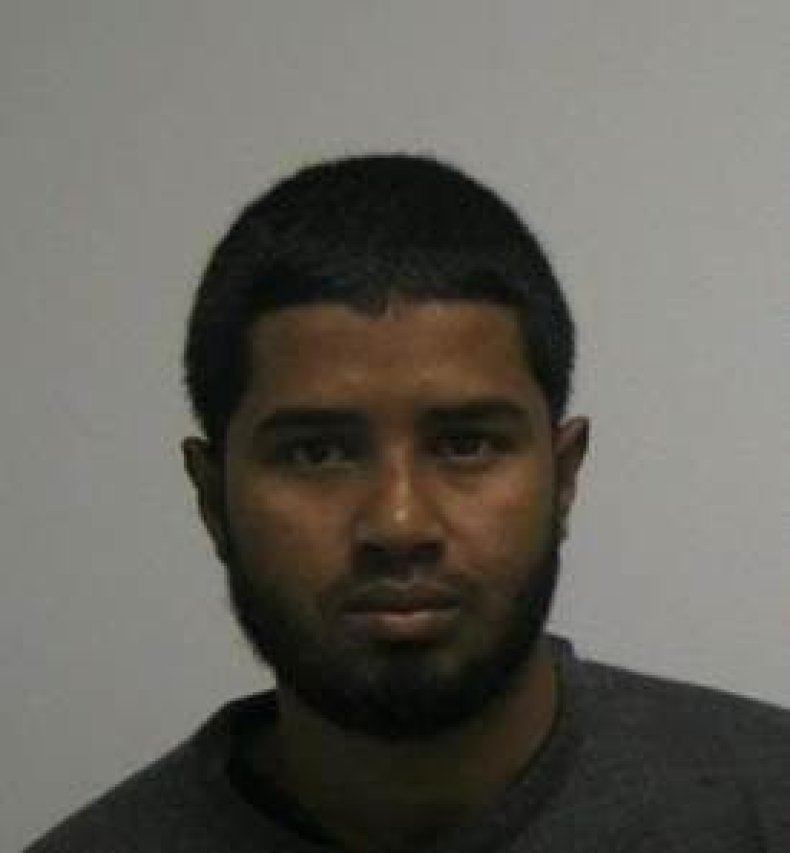 An unconfirmed New York state ID under Akayed Ullah's name, which circulated on social media, featured the label "Class E," which denotes for-hire drivers. New York's Taxi and Limousine Commission told Newsweek it had a former licensee named Akayed Ullah who let his license expire, but it did not say if it was the same man.
The individual held a "for-hire vehicle driver license," which covers community car and limousine driving, from 2012 to 2015.
O'Neill asked people during a press conference to report any additional information on Ullah or the attack. A thorough background investigation into Ullah is being conducted by the FBI's Joint Terrorism Task Force.
"He did make statements, but we're not going to talk about that right now," O'Neill said about the moments before the attack. O'Neill would not say if Ullah had any ties to terror groups.
New York Governor Andrew Cuomo said an investigation into the attack is underway. People are advised to avoid the area surrounding Times Square, which sees hundreds of thousands of pedestrians every day.
"This is New York, and the reality is that we are a target by many who would like to make a statement against democracy, against freedom," Cuomo said during a press conference. "We understand that."
President Donald Trump has been briefed on the incident, according to White House Press Secretary Sarah Huckabee Sanders. He tweeted complaints before making any statement about the explosion in his hometown.
The New York attack is the second in the past two months, after a vehicle plowed into pedestrians and bicyclists in lower Manhattan on October 31. Eight people were killed and more than a dozen were injured. The suspect, 29-year-old Sayfullo Saipov, is an immigrant from Uzbekistan who admitted to police that he was influenced by the Islamic State militant group.
This article has been updated with additional information from officials about the explosion.