Fan Bingbing to Start Work on First Hollywood Film Since Being Secretly Detained by Chinese Authorities
Movie star Fan Bingbing is set to start working on her first Hollywood film since she was secretly detained last year by Chinese authorities and fined more than $127.4 million over tax evasion charges.
According to Deadline, the 37-year old will start filming in two weeks on 355, an all-female spy thriller directed by Simon Kinberg (Dark Phoenix) that also features Lupita Nyong'o, Penelope Cruz, Diane Kruger and Jessica Chastain.
Fan is one of the most rich and famous movie stars in China's rapidly growing state-controlled film industry. She earned $17 million in 2016, making her the world's fifth-highest paid female actor.
In May 2018 a leak by Chinese TV anchor Cui Yongyuan showed Fan being double-billed for her work on the film Cell Phone 2, being paid $1.6 million in one contract and $7.8 million on another. This is an example of a 'Ying-Yang' contract, a common practice in China's film and TV industry where the lower figure is submitted to tax authorities while the larger amount is paid secretly.
The actor then suddenly disappeared from public on July 1, prompting frenzied online speculation about her whereabouts. She finally resurfaced on October 3, apologizing to the public over social media for tax evasion. It later emerged that she had been detained and interrogated by Chinese authorities at a remote location.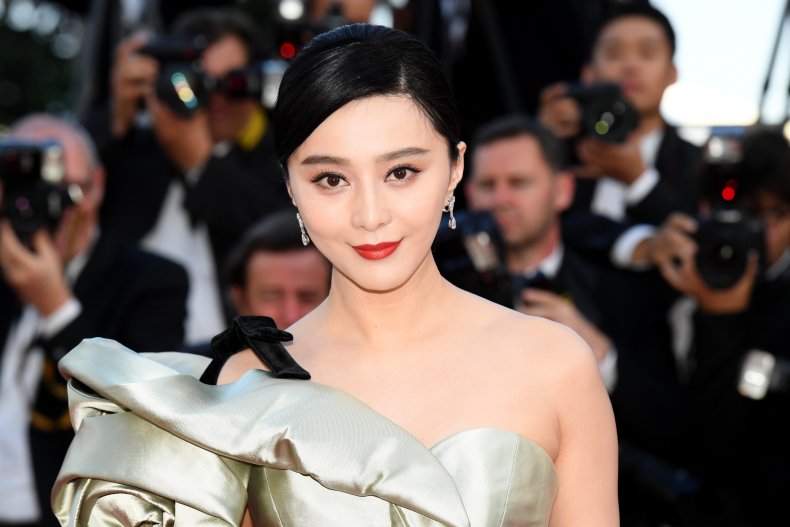 Fan has not starred in any Chinese film projects since the scandal, but is now set to resume her career by beginning work on the Hollywood film. 355 was first announced at the 2018 Cannes Film Festival as a female-driven James Bond-esque spy action thriller about a group of female spies from agencies around the world who team up to form their own spy team, named 355.
There were doubts about the future of the project following the tax evasion scandal when Chinese studio Huayi Brothers Media pulled out from a $20m deal for distribution rights in China. But the film was salvaged in May after Chinese film finance company Golden Title stepped in, according to Hollywood Reporter.
As well as starring in dozens of movies in her native China, Fan has also previously appeared in small roles in Hollywood superhero films Iron Man 3 and X-Men: Days of Future Past.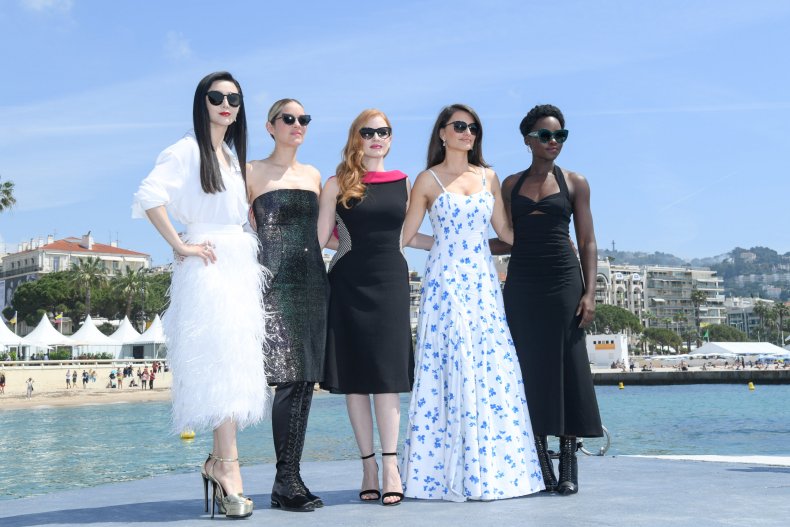 Fan also announced on Thursday that she has split with her fiance of the last two years, Li Chen. The celebrity couple starred together in the 2014 TV series The Empress of China, where Fan played the only female emperor in the country's history, Wu Zetian. They subsequently started dating in 2015 and got engaged in 2017.
On her Weibo account, Fan wrote: "We experience all types of farewells during our lives. I'm thankful for everything—the support and love—you've given me. Thank you for the concern and love that you will give me in the future."
"We're no longer 'us,' but we're still us," she added.