Fans Still Think Britney Spears Is Being Held Against Her Will & Here's Why
Fans are looking to free Britney Spears after learning about the intense terms of her conservatorship. The pop star has been under her father's control since 2008. Earlier this year, it was extended until at least August 22. Next month, there will be a hearing to determine whether or not her father, Jamie Spears, can continue controlling aspects of her life.
According to Spears' conservatorship, the pop star's father has control over aspects of the 38-year-old's life and finances. This type of legal guardianship is typically put in place for someone who is unable to make their own decisions and take care of themselves, such as people with mental disabilities and dementia. This decision to set up a permanent conservatorship could appear as unusual for someone as young as Spears.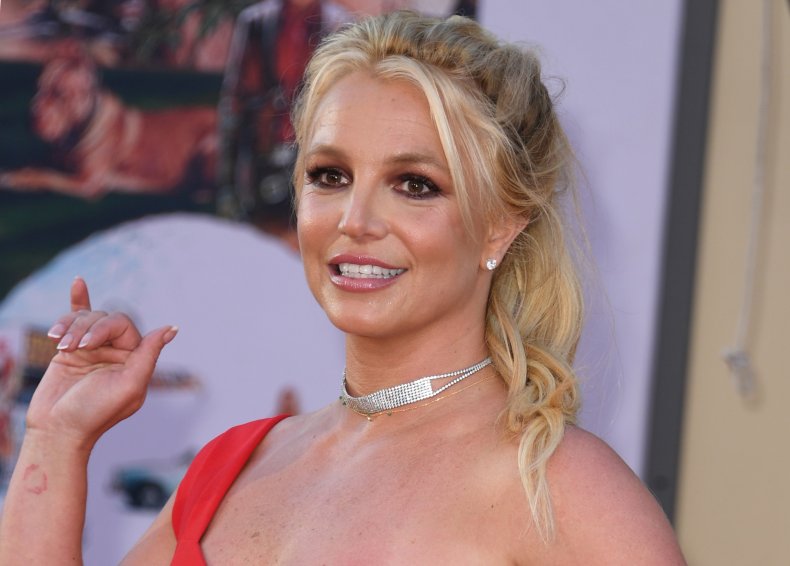 But there is 2008 to consider. After Spears' very public breakdown in 2007, including head shaving and attacking paparazzi, the singer was eventually hospitalized the following year. It was then her father stepped in and applied for a temporary conservatorship. In 2009, it was made permanent.
Court documents note that Britney's father has the power to negotiate business on his daughter's behalf, sell her property, file restraining orders, handling health care and restricting some from visiting her. Spears can make her own purchases, but each and every one must be logged for the court to look over each year. Other exact terms about the conservatorship are unknown, but it's rumored that she isn't able to do things like talk a walk or drive a car without supervision.
Her net worth in 2018 was $59 million in 2018, and she spent over $1 million in legal fees (over $100K went to her father alone).
In April 2019, Spears checked into a mental health facility, but fans were convinced she was held there against her will when an unnamed, former member of her legal team said otherwise. Around that same time, Spears' lawyer resigned as her co-conservator but gave no reason. This made her father the lone conservator.
Historically, Britney and her father don't have the best relationship. According to Us Weekly, he said, "Me and my daughter's relationship has always been strained" in 2019 when asked in court about it.
Last year, the Los Angeles Times investigated the conservatorship. In May, after three months, the publication noted that there was no evidence to support the notion that the arrangement harmed her.
Fans and supporters are concerned for Spears' health and well-being, even though her social media updates are frequent and appear to show that everything is fine with her.
Photographer Andrew Gallery, who worked with Spears in 2008 and 2009, felt compelled to share a letter that she allegedly wrote about the conservatorship this month as the Free Britney movement became active again.
"If she speaks up, she is threatened" he read from the letter, written in the third person, in a TikTok video. "She would love for new eyes to see her situation, but if she brings it up, she is constantly threatened that the conservators will take the children away."
Spears has never publicly commented on the conservatorship, its terms, or the Free Britney movement.
Larry Rudolph, Spears' manager, told The Washington Post in May 2019 that the conservatorship "is not a jail. It helps Britney make business decisions and manage her life in ways she can't do on her own right now."
Newsweek did not receive comment from Britney Spears at the time of publication.