'Fantastic Beasts' Conjures Up $218 Million in Opening Weekend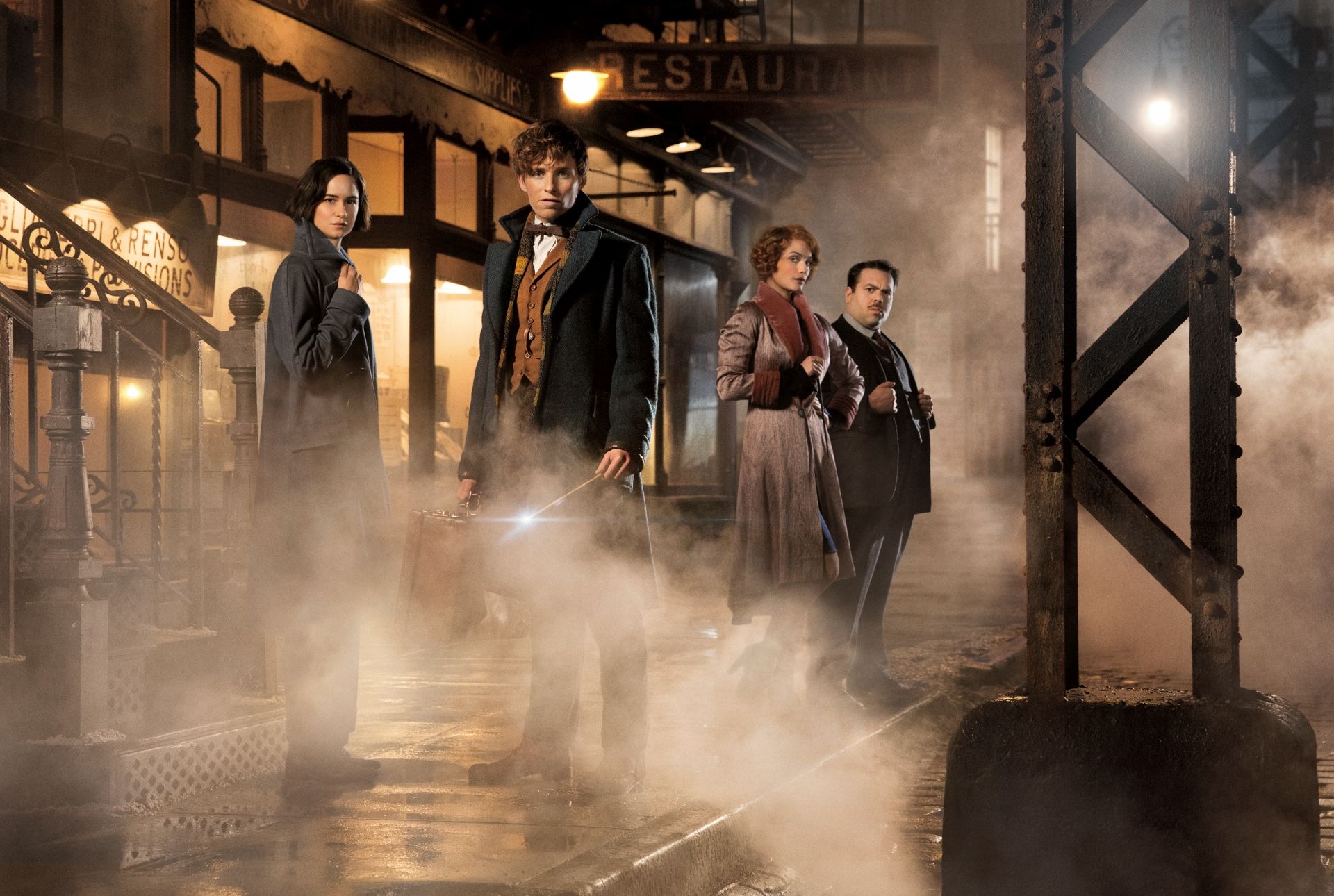 The weekend box office results are looking pretty fantastic for J.K. Rowling.
Harry Potter spin-off Fantastic Beasts and Where to Find Them, which marked Rowling's screenwriting debut, got off to a healthy start in theaters across the globe, grossing $218 million.
The movie opened big in the United States, where it collected $75 million from Friday through Sunday. In other territories, Fantastic Beasts earned $143 million, reports Deadline.
The fantasy adventure stars Eddie Redmayne as magical explorer Newt Scamander in 1920s New York City. The Potter prequel is envisioned as the start of a five-movie franchise. Hollywood superstar Johnny Depp has already signed on to appear as the series' answer to Voldemort, villain Gellert Grindelwald, in the sequel (he makes a brief cameo in this movie).
The film, directed by David Yates, received positive reviews from critics and is currently rated 76 percent fresh on aggregator Rotten Tomatoes.
Fantastic Beasts' $75 million opening in the U.S. is lower than any of the previous Harry Potter movies, but a solid effort nonetheless—after all, the Daniel Radcliffe-starring films had the benefit of a huge readership for Rowling's books. Beasts introduces a new canon to the magical world that has only been touched upon briefly in Rowling's books and past Potter films.
The film's opening is on par with the fifth and sixth Harry Potter films: Harry Potter and the Order of the Phoenix debuted in the U.S. on $77.1 million in 2007. In 2009, Harry Potter and the Half-Blood Prince started its box office run with $77.8 million.
Harry's final movie adventure, The Deathly Hallows Part 2, began with $169 million in its opening weekend in 2011.
Eight years after Rowling's final Harry Potter novel was released, 2016 has proven the magic of the franchise is still very much alive.
In addition to Fantastic Beasts' box-office success, Rowling's stage play Harry Potter and the Cursed Child has sold out on London's West End through to 2018, and the accompanying book release of the script is the year's biggest selling fiction title.