Far-Right Party Promoted by Trump Threatens New York Times Reporters For Doing Their Jobs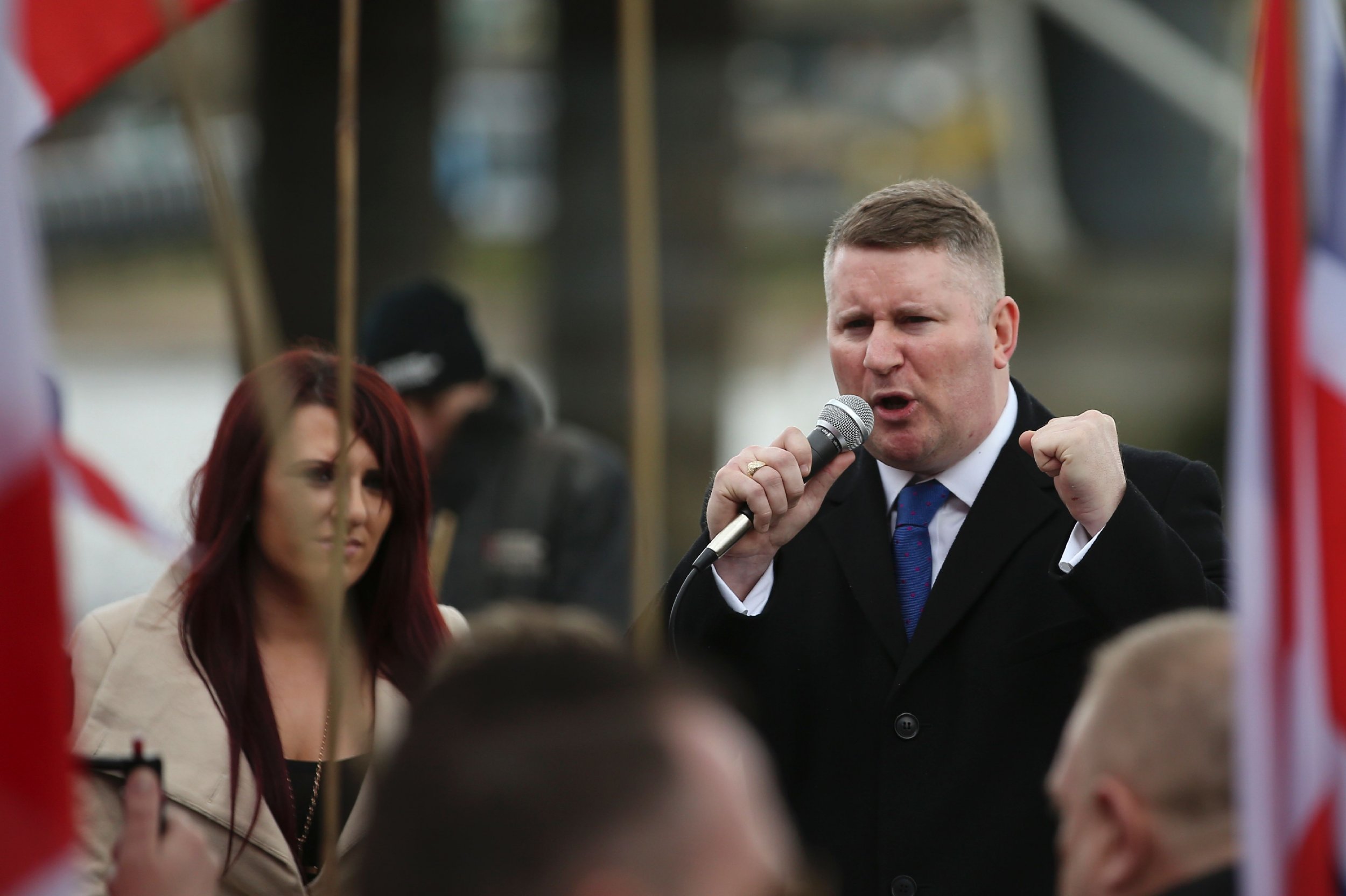 The deputy leader of a far-right British political group that President Donald Trump promoted in a series of tweets yesterday has threatened reporters for The New York Times who attempted to interview her with "home visits of their own."
Jayda Fransen, deputy leader of an anti-Islamic group Britain First, issued a message on Twitter Thursday, addressed to "the failing" New York Times .
"If you EVER send another slimy reporter to my home address after I refused you an interview, I can promise you that those vultures you hire as your reporters will be getting home visits of their own," she wrote.
The Committee To Protect Journalists (CPJ) slammed Fransen's comment. "We're troubled by this menacing language, which comes against a backdrop of rising anti-media rhetoric", Alexandra Ellerbeck, CPJ North America program coordinator, told Newsweek.
On Wednesday Trump retweeted a link to a video posted on Fransen's account: "Muslim migrant beats up Dutch boy on crutches!" The clip was shot in the Netherlands and police there have said the attacker in the video is Dutch, not a Muslim or a migrant, as Britain First had claimed.
Trump also tweeted out another video from Britain First that claimed to show a Muslim destroying a statue of the Virgin Mary. "Islamist mob pushes teenage boy off roof and beats him to death!" was the third tweet from the anti-immigrant group that Trump tweeted out.
The group is known for its anti-Islam political stunts, including "invading" mosques and launching "Christian patrols."
Read more: Who is Britain First's Jayda Fransen, the U.K. far-right, anti-Islam leader who Trump retweeted?
Trump's retweet of the group drew strong rebukes from accross Britain's political spectrum, beginning with the Prime Minister, Theresa May, who condemned Trump for spreading the far-right group's message. "It is wrong for the president to have done this," she said on Thursday, noting it causes "anxiety to law-abiding people." On Thursday, speaking in Amman, Jordan, she attacked Britain First as "a hateful organisation" that "stands in fundamental opposition to the values that we share as a nation - values of respect, tolerance and, dare I say it, just common British decency."
Fransen included Trump in her tweet against the Times. Trump himself attacked NBC News and CNN on Wednesday, calling them "fake news." "Failing" is a frequent epithet employed by the president to denigrate Times stories he dislikes.
Political violence experts have said that Trump's repeated attacks on the media are similar to a despot's, and incite violence against reporters.