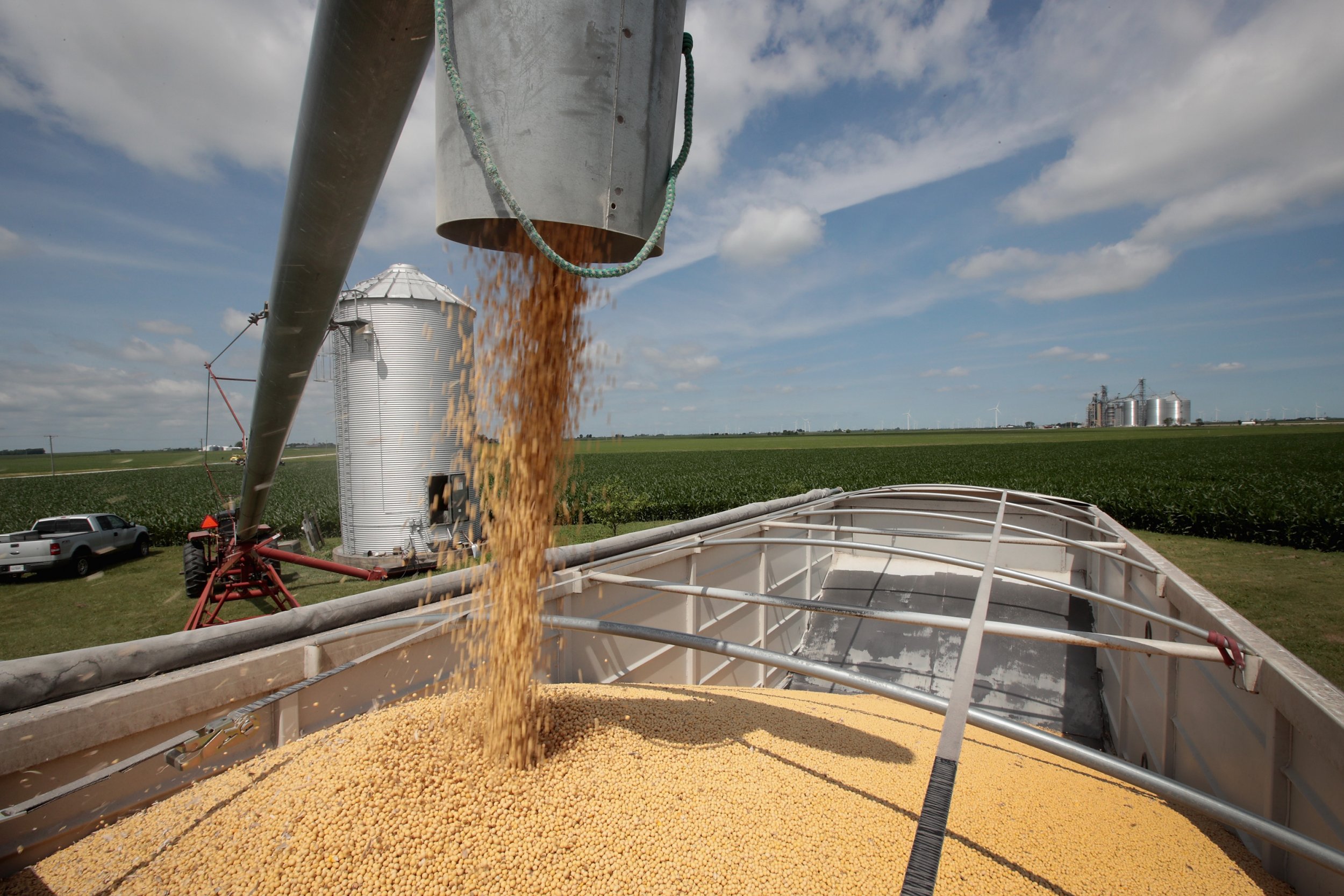 The president of the National Farmers Union has called President Donald Trump's plan to offer farmers $15 billion in subsidies a "temporary" solution that would not address the "permanent damage" created by the trade war with China.
The president said on Monday that the administration would offer financial assistance to assist farmers whose products could be impacted as trade tensions worsen.
"We're going to take the highest year, the biggest purchase that China has ever made with our farmers, which is about $15 billion, and do something reciprocal to our farmers so our farmers can do well," Trump said while speaking to reporters at the White House.
While expressing gratitude for the assistance, Roger Johnson, the president of the National Farmers Union, voiced concern about the growing tensions with China and their impact on agricultural producers.
"These retaliatory tariffs from China could not come at a worse time for family farmers and ranchers, who are already coping with depressed commodity prices, environmental disasters, and chronic oversupply," Johnson told Newsweek in an emailed statement. "Though we are glad that the administration is considering additional assistance, such temporary solutions are not sufficient to address the permanent damage the trade war has inflicted on agricultural export markets. In addition to short-term relief, we ask that Congress adopt meaningful, long-term solutions that will ensure the economic viability of family farm agriculture."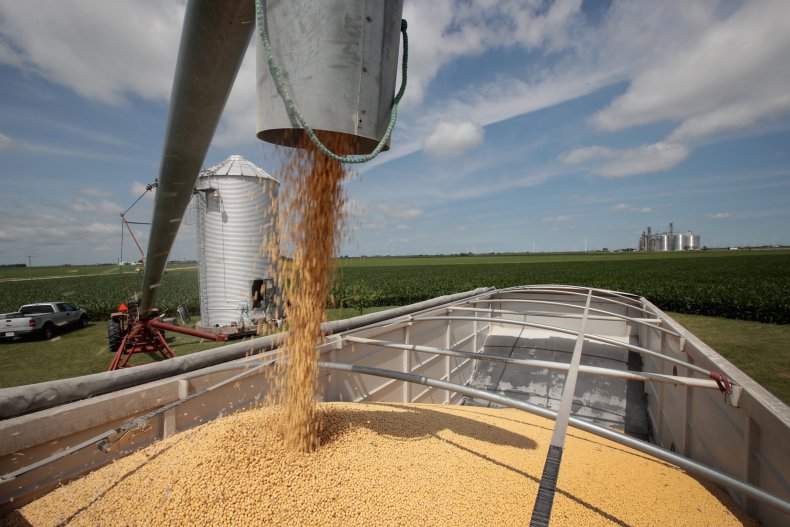 Johnson's comments came after China announced on Monday it would levy tariffs as high as 25 percent on $60 billion of American exports, a retaliatory move to counter Trump's declaration to raise tariffs to 25 percent on $200 billion of Chinese imports.
China has strategically used tariffs to hurt Trump's base in the Midwest through tactics like limiting soybean purchases.
Last week, the Illinois Farm Bureau voiced concern about the effect of renewed tensions between the U.S. and China.
"Corn and soybean prices are depressed, combined with a delayed 2019 planting season due to heavy rains, and farmers are facing their sixth straight year of declining net farm income," the organization said. "If this trade uncertainty lingers, we will certainly be looking to the Trump Administration for another round of market facilitation payments. Farmers continue to bear the brunt of the trade wars."
Iowa Senator Joni Ernst and Kansas Senator Pat Roberts, both Republicans, said that farmers are tiring of the duress caused by tariffs but expressed hope for a deal that would benefit the country.
"There's a lot of feeling in farm country we're being used as pawns in this whole business," Roberts told The Washington Post.