Farmers Are 'Losing Their Patience' With Donald Trump Over China Trade Deal, GOP Senator Says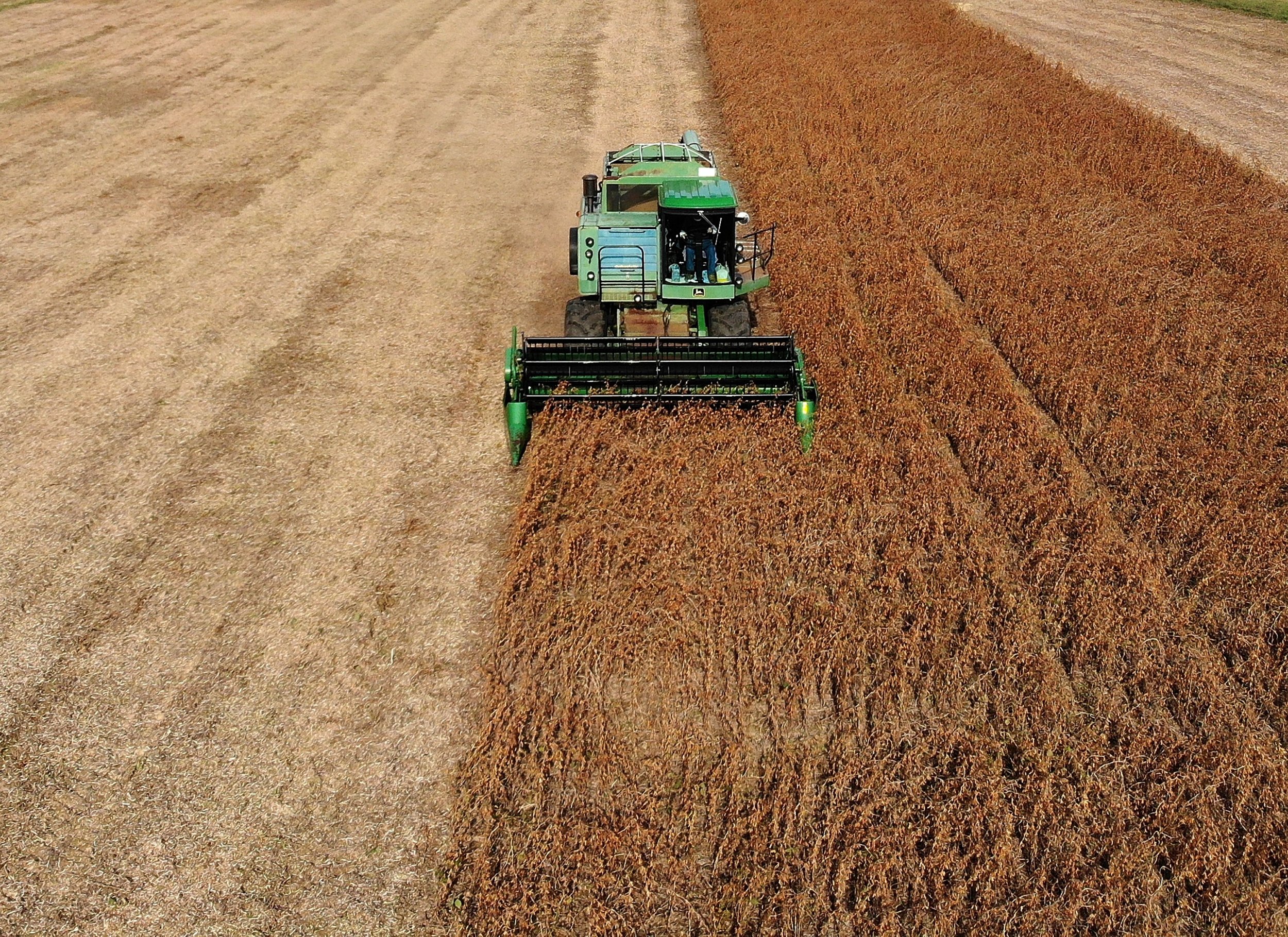 Republican senators warned that American farmers are increasingly frustrated by President Donald Trump's efforts to secure a new trade deal with China as the economy braces for further tariffs imposed by Washington and the inevitable retaliation by Beijing.
Trump's announcement on Sunday that he will raise tariffs on Chinese imports at the end of this week spooked the financial markets after negotiations between the two powers were earlier seen as progressing toward a positive resolution of the trade conflict.
The U.S. accuses China of backtracking on past commitments made during negotiations. Despite this setback, China is still sending a delegation to Washington to continue talks this week to reach a deal that averts further tariffs and lifts those already in place, ending a trade war that has escalated again.
China is a big export market for American farmers, particularly soybean producers. Beijing targeted the agricultural sector with its retaliatory tariffs, seeking to cause Trump political problems that would give it leverage over the U.S. president in negotiations.
"If he gets a deal, awesome. If he doesn't, it's going to hurt," Senator Joni Ernst, an Iowa Republican, told The Washington Post, adding that farmers are "losing their patience, yeah, but they want to see a deal."
Senator Pat Roberts, a Republican from Kansas, also aired concerns from Trump's rural base, who helped him to secure the White House in 2016—and could stop his re-election in 2020 if his strategy of pursuing a trade war with China and others goes awry.
"There's a lot of feeling in farm country we're being used as pawns in this whole business," Roberts told the Post. "We will benefit tremendously if we get a good deal, so we're hanging in there with the president. As opposed to hanging separately."
In July 2018, the Trump administration launched a $12 billion bailout program for farmers struggling during the trade war with China. There were reports of a surge in farm bankruptcies amid Trump's trade disputes.
The Federal Reserve Bank of Minneapolis said that from January to June 2018, 84 farm operations in Wisconsin, Minnesota, North Dakota, South Dakota and Montana filed for Chapter 12 bankruptcy protection. That is more than twice the figure in 2014, despite a booming economy.
"Feedback from farmers, agricultural lenders, suppliers, and other interests in the ag sector, gathered informally by the Minneapolis Fed over the past year or so in meetings and other venues, has suggested that farm balance sheets are increasingly stressed," the Fed said.
"And that nagging economic strain of low commodity prices on farmers and ranchers—compounded for some by recent tariffs—is starting to show up not just in bottom line profitability, but in simple viability," the Minneapolis Fed added.
In January, President Trump delivered a speech to the American Farm Bureau Federation's 100th annual convention in New Orleans. "We've had so many good weeks and good days, and it's only going to get better because we're doing trade deals that are going to get you so much business, you're not even going to believe it," he said.
He later noted: "Over the last 15 years, we've seen a continual decline in the U.S. share of agricultural trade all throughout the world. You know that. It was all going in the wrong direction. It's changing now. Wait until you see what happens."
Trump went on: "If we do the right deal with China, you're talking about massive—they're already back-ordering, right? They're already back. I told them. I said, 'You got to start ordering. You're going to order.' They're going to order, and they've already started. We're turning all of that around with fair trade deals that put American farmers, ranchers and, in fact, put America first. That's what I'm interested in: America first."
Since Trump took office and began his trade war, the total value of America's agricultural exports to China decreased from $17.142 billion in 2017 to $11.853 billion in 2018, a drop of 31 percent, data from the Foreign Agricultural Service show.
The fall is set to worsen in the current year. According to the same data, U.S. agricultural exports to China between October 2017 and February 2018 totaled $9.76 billion. The same period a year later, between October 2018 and February 2019, the figure was $1.61 billion, a decline of 83.5 percent.
Data from the Economic Research Service shows U.S. net farm income fell by 9.5 percent on an annual basis to $91.35 billion in 2018, the lowest level since 2009 during a recession.
On Sunday, the president tweeted his latest intentions regarding trade with China—more tariffs. "For 10 months, China has been paying Tariffs to the USA of 25% on 50 Billion Dollars of High Tech, and 10% on 200 Billion Dollars of other goods," Trump wrote.
"These payments are partially responsible for our great economic results. The 10% will go up to 25% on Friday. 325 Billions Dollars…of additional goods sent to us by China remain untaxed, but will be shortly, at a rate of 25%," he said.
"The Tariffs paid to the USA have had little impact on product cost, mostly borne by China. The Trade Deal with China continues, but too slowly, as they attempt to renegotiate. No!"