Honolulu police officers were justified in their use of deadly force against Lindani Myeni and will face no charges, the city's prosecuting attorney has announced.
Myeni, a 29-year-old citizen of South Africa, was shot dead during a struggle with officers after he entered a home in the Nuuanu neighborhood on April 14, prompting a female occupant to call 911.
At a news conference on Wednesday, Honolulu Prosecuting Attorney Steve Alm shared the findings of a two-month investigation into the fatal shooting of the Black man, reported local TV station KHON2.
Alm played police body camera footage showing Myeni punching responding officers, leaving one with facial fractures and a concussion.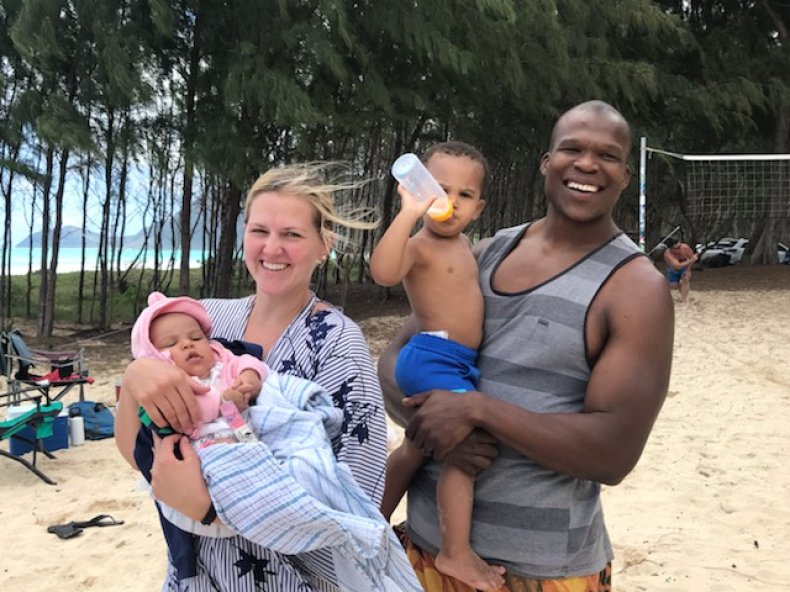 According to the prosecuting attorney, Myeni initially encountered police around 30 minutes before the shooting.
Officers in Kewalo Basin were investigating a vehicle break-in at 7.42 p.m. when Myeni tried to intervene, Alm said.
Myeni asked one of the officers for money to buy food and then tried to get into the back of a police car, he added.
Alm said he then drove to 91 Coelho Way, where the shooting occurred. According to Alm, Myeni went inside the property and told the woman staying there: "I have videos of you."
He also claimed a cat in the house belonged to him, and made comments about being from South Africa and on a hunt, Alm said.
Alm described Myeni's actions that night as "strange, even bizarre."
He said Myeni told the woman that he wasn't afraid of police. "I think it's a glimpse into what his attitude was toward the police officers or toward the police in general," Alm added.
He said responding officers had tried using non-lethal methods to subdue Myeni, who continued punching an officer even after he was shot.
"Even after verbal commands, a firing of a Taser, yelling about a Taser, actually getting shot by Officer 1, Mr. Myeni would not stop his attack on Officer 1," Alm said.
Police tried other ways to subdue Myeni before an officer fired three shots, he added. The officer who fired the shots shouted "Police" afterwards, but Alm said Myeni would have known they were police because of his earlier interaction and because the street lights were bright enough to show their uniforms.
Two of the officers involved have returned to work while one is still recovering from injuries, said Honolulu's interim police chief, Race Vanic, according to the Associated Press.
Myeni's widow has filed a wrongful death lawsuit, saying police were motivated by racial discrimination against an unarmed Black man, who likely mistook the home for a nearby temple open to the public.
Alm said his investigation had found no evidence to support those claims.
Although the Honolulu Police Department could be more diverse, Alm conceded, "we didn't find any evidence that race played a role in this case."
He added that if Myeni had been looking for the temple, it "would have taken him maybe a few seconds after getting into the house to realize oh, no temple, wrong place, turn around, leave."
Bridget Morgan-Bickerton, an attorney representing Myeni's wife, told the AP that Alm's investigation was flawed for several reasons, including not conducting interviews with any of the involved officers.
Alm said his office had relied on police statements.
"I think the prosecutor started with a desire not to charge the officers with anything and created a narrative from there," Morgan-Bickerton said. "The prosecutor has shown he's a politician, and that his need to work closely with HPD on a daily basis trumped his ability to conduct an honest, fair and impartial investigation."
Alm's office and Morgan-Bickerton have been contacted for additional comment.