A 2-year-old girl has died after her father accidentally hit her with an SUV in Texas while reversing into a parking garage, police have said.
Officers with the San Antonio Police Department were called to an apartment complex on the 4100 block of Interstate 10 East in San Antonio at around 1 p.m. on Monday.
Investigators said the father was backing a Chevrolet Suburban into a parking garage when he ran over the toddler, the San Antonio Express News reported.
Sgt. Tom Alonzo said the man, who is in his early 20s, thought his daughter was inside the apartment when he began backing the vehicle into the garage.
But she had left the apartment and ran behind the vehicle.
The girl, identified as Royalty Thomas by local media outlets, was transported to San Antonio Military Medical Center in a critical condition. She died at around 2.20 p.m. on Monday, according to KENS 5.
"The family is very grief-stricken," Alonzo told reporters. "It's just a terrible tragedy and accident."
The incident is under investigation. The San Antonio Police Department has been contacted for additional comment.
It's not the first time that a child has been killed after being accidentally run over by a vehicle driven by a family member.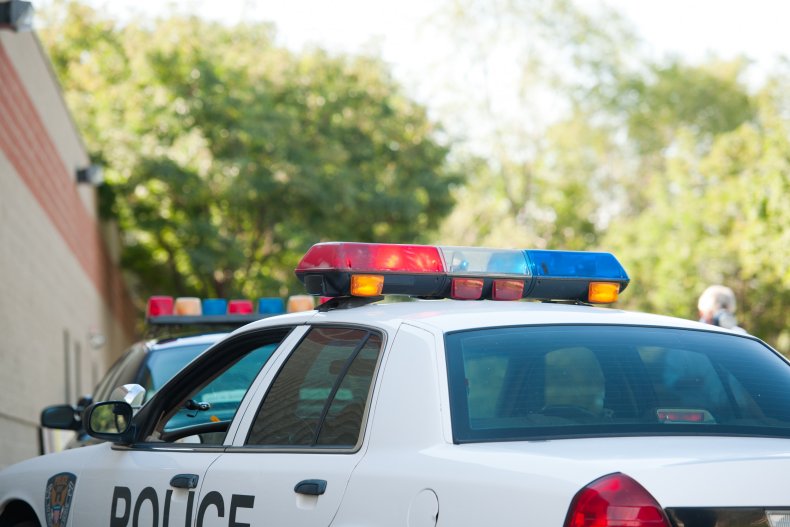 Earlier this year, a 7-year-old boy was killed after being accidentally struck by a bulldozer driven by his father.
That incident occurred on a family's property in Michigan's Barry County in January. Michigan State Police said the boy's father had been driving the bulldozer while his son rode on a trailer connected to it. The boy accidentally fell off the trailer and was run over, and he was pronounced dead at the scene.
In October last year, a 3-year-old boy died after his teenage brother accidentally ran him over with a pickup truck.
Police said that the 13-year-old boy was in the vehicle because he was told by his father to move it.
The 3-year-old was believed to have fallen off the vehicle and run over by the rear right passenger tire, police said at the time. He was transported to hospital, but later pronounced dead.
And in July last year, a teenager accidentally ran over and killed his 1-year-old brother with their family hair in Florida.
The teenager, who didn't have a drivers' license, was reportedly moving a black SUV in the driver when he struck his younger brother. A person who witnessed the incident reportedly ran over to try and revive the child, but he died in hospital.