Father Charged With Child Endangerment After 6-Year-Old Shoots, Kills Younger Brother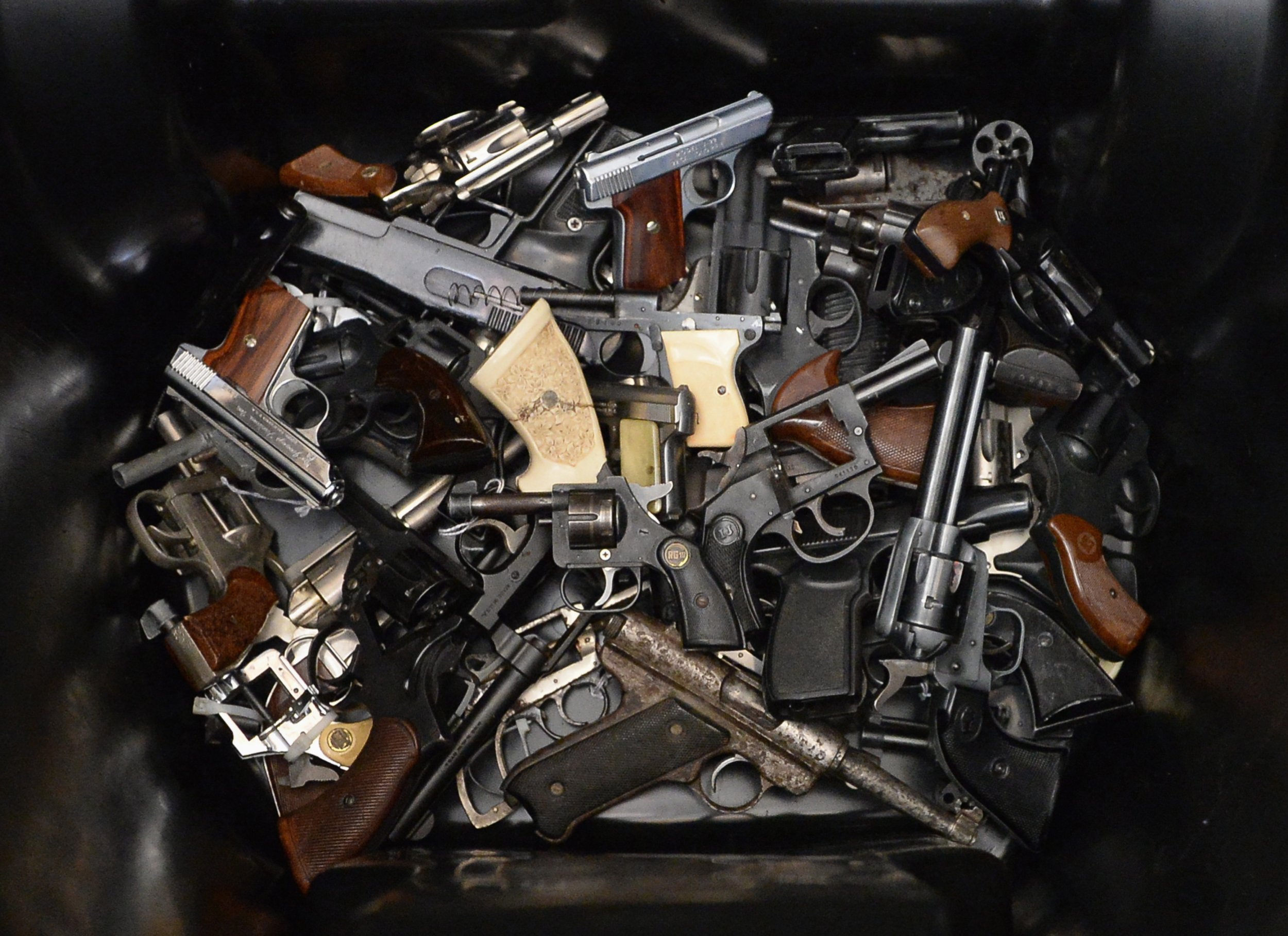 Michael Santiago has been charged with child endangerment after his 6-year-old son shot and killed his 3-year-old brother late Saturday evening in the Humboldt Park area of Chicago, according to the Chicago Tribune.
The brothers were playing cops and robbers when the older boy was able to reach a handgun sitting on top of the family's refrigerator, which he fired in the direction of his his brother, their grandfather told the local paper. No one was watching the boys at the time of the incident.
The older boy is unaware of what happened. "He doesn't even remember," Hector Salgado, the grandfather, said. "He doesn't know nothing about it. He thinks his brother is in the hospital sick."
According to Assistant State's Attorney Joseph DiBella, 25-year-old Santiago had shown his older son where he kept the gun, which was wrapped in pajamas on top of the fridge. "The defendant previously showed the 6-year-old where the gun was kept, and in a videotape statement the defendant said he kept the gun for protection because he was a former gang member who snitched on a gang member in a murder trial," DiBella told the Tribune. Santiago told his son the gun was only for adults, DiBella added.
Santiago received bail of $75,000, despite DiBella's call for $1 million. "This is the ultimate tragedy. And whether I said a $1 million bond or a lower bond, it's not going to bring back this child...I'm sure the defendant did not intend for this to happen, but it happened," Judge James Brown told the court.
According to records reviewed by the Tribune, Santiago did not have a gun owner's identification card or a license to carry a concealed weapon.
In early October, a similar incident occurred in White Pine, Tennessee, in which an 11-year-old alleged used his father's gun to shoot an 8-year-old. The boy faces murder charges.