The father of the 18-year-old girl who was fatally shot in a Corona, California movie theater last week confronted the suspect during his arraignment in court Friday.
"Look at me, bro," he said in the video, which was posted by KABC-TV, a local television news station. "Look at me. Look at me." The grieving father reportedly burst into tears as the suspect was escorted out of the courtroom.
His daughter, Rylee Goodrich, was killed Monday during a shooting at the Regal Edwards Corona Crossings theater. She was found by staff after the 9:35 p.m. showing of The Forever Purge. The shooting also left her friend Anthony Barajas, a TikTok star with nearly one million followers, in critical condition. The 19-year-old remains on life support.
The suspect, 20-year-old Joseph Jimenez, did not enter a plea deal during his arraignment, which was postponed until August 5, KABC reported. He is being held in custody without bail.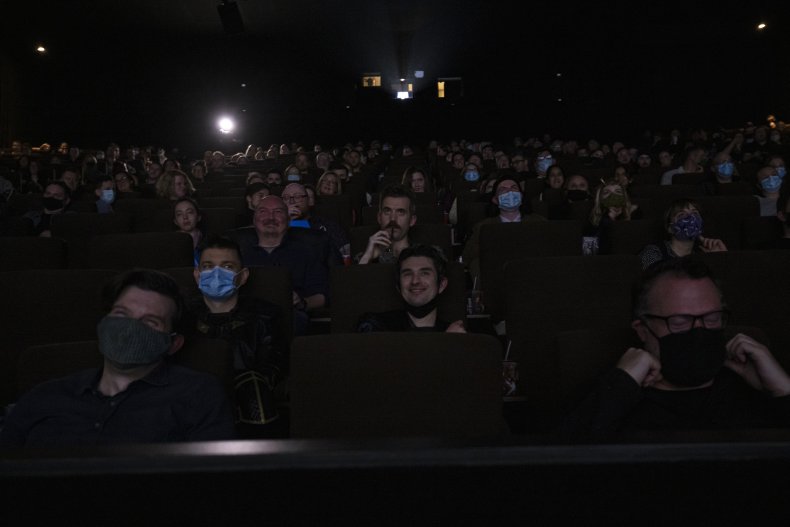 Jimenez has been charged with one count of murder and one count of attempted murder. Each charge comes with a sentencing enhancement, according to KABC. The Riverside County district attorney has also filed a special circumstance allegation of lying in wait, making Jimenez eligible for the death penalty.
Jimenez was arrested in his El Cerrito home Tuesday night. Authorities believe that the attack on Goodrich and Barajas was unprovoked and that Jimenez allegedly acted alone. There is no indication he knew the victims. Police found a firearm that matched the caliber of the one used in the shooting as well as the wallet of one of the victims.
Both victims' families have set up GoFundMe pages.
"Her kindness, and gentle spirit will be remembered forever," the fundraiser to cover funeral expenses for Goodrich said. It has raised more than $60,000 at this time.
The GoFundMe to help pay for medical expenses for Barajas has so far raised more than $70,000.
"Anthony was the light of so many peoples lives and there are tough times ahead, but we have amazing family and friends to get through this," the GoFundMe reads.
Vigils were held Friday for both victims. One was held at New Beginnings Community Church in Norco in honor of Goodrich, and the other at Mater Dei High School in Santa Ana for Barajas.
"Everywhere you went she lit up the room with her smile," a former classmate Alex Apatiga told KABC of Goodrich. "She was always nice to everybody."
The two have received an outpour of support from fans on TikTok.
"Praying for you, your friends, and both families because I don't know what else to do," one user, @walsmea, wrote. "Please stay strong."