Father of Drowned Syrian Boy Aylan Kurdi Wants to Return to Syria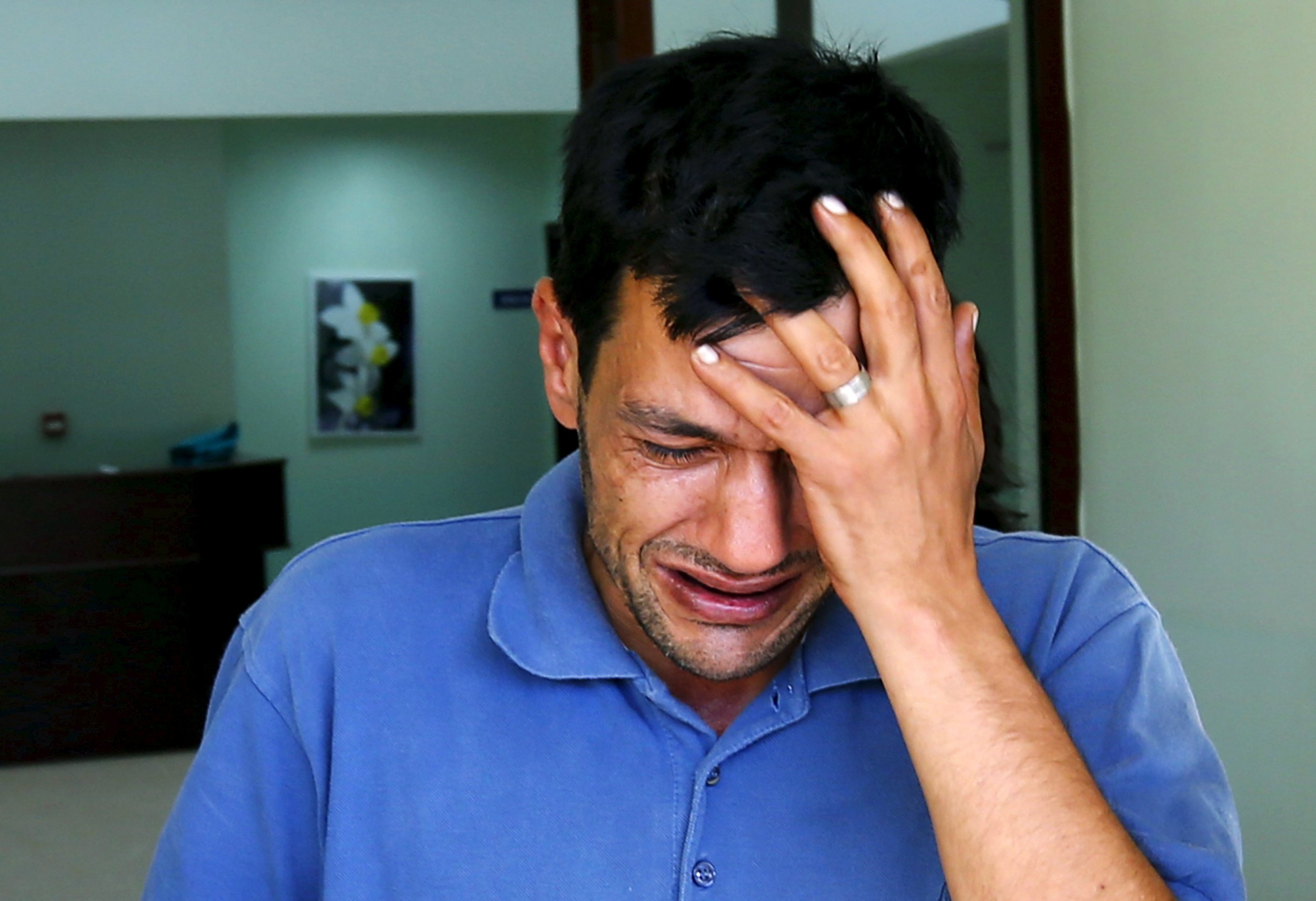 The father of a drowned Syrian boy whose photos have shocked the world and captured the hopelessness of the European refugee crisis has spoken to the media about his family's death and said he wants to return to Syria.
Abdullah Kurdi, a Kurdish Syrian, spoke with reporters on Thursday and said he plans to return to his hometown of Kobani, Syria, to bury his wife and children. Aylan, 3, the boy in the photo, drowned along with his brother, Galip, 5, and their mother, Rehan. The family lived in Turkey for three years, having previously lived in Kobani before moving to Damascus, the capital of Syria. Earlier this year Kobani, located in northern part of the country, was liberated from ISIS by Kurdish fighters.
"The last thing I remember is when we got off the boat, an hour later we got onto another boat with a Turkish man," Kurdi was quoted as saying by The Guardian. Speaking through tears outside the mortuary where his family's bodies were being held, he said the boat they were traveling on was overloaded.
The captain of the boat, which was carrying more than a dozen people from Turkey to Greece, abandoned the ship amid huge waves, so Kurdi took over steering the boat, he said. The boat then flipped into the sea. Twelve people, including his family, died, The Guardian reports.
"I took my wife and my kids in my arms, and I realized they were all dead," he told the Associated Press. He described his two sons as "the most beautiful children in the world, wonderful," and said they woke him up every morning to play with their dad. The Telegraph quoted him as saying he intends to return to Kobani to bury his wife and children.
"They are all gone now," he said.
Aylan's aunt, Teema Kurdi, spoke with the media on Wednesday night and said the family had tried to emigrate to Canada, but their application was denied in June. Teema, a hairdresser who has lived in Canada for more than 20 years, said the family was unable to emigrate as privately sponsored refugees under Canada's "G5" visa program.
"Those two kids, they didn't have a good life at all," Teema told the Ottawa Citizen from Vancouver, British Columbia.
The Canadian government offered Abdullah Canadian citizenship on Thursday, which he has declined, CBC reports. The Canadian Department of Citizenship and Immigration said Thursday they never received an application for Abdullah's family and an application for his brother, Mohammed Kurdi, and his family was returned as it was incomplete.
"They did not deserve their fate, and the government of Canada bears responsibility for their deaths," said Teema.