Nabra Hassanen's Father '100%' Sure She Was Killed for Being Muslim, but Police Not Treating It as Hate Crime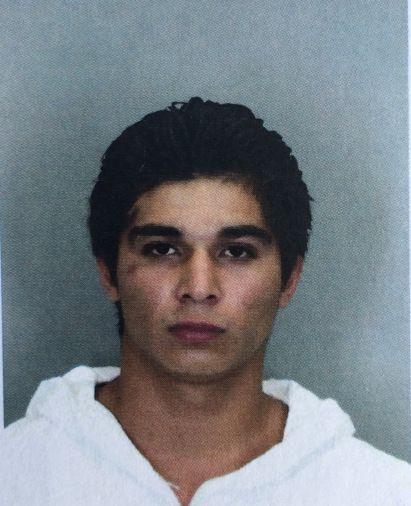 The father of the 17-year-old Muslim girl who was murdered on her way home from a meal with friends said he "100%" believes she was targeted because of her religion.
Nabra Hassanen was walking home from a McDonald's with a group of friends after having attended night prayers at a local mosque in Sterling, Virginia, when police say they got into a dispute with a man driving a car, prompting the group to flee.
However, Hassanen did not make it to the mosque with the rest of the teenagers. Police found her body in a pond several hours later. Her mother told The Washington Post police believe she was attacked with a metal baseball bat.
While the authorities not investigating the incident as a hate crime, Hassanen's father, Mohmoud Hassanen, 60, believes it was motivated by Islamophobia.
He said in an interview with The Guardian: "He followed the girls, and all of them had head cloths, meaning they are Muslim, and he had a baseball stick."
He added: "He was running behind these kids. I told the detective: 'I want to ask him one question. Why did he do that? Because he doesn't like Muslims, or what?' He tells me he has no answer for that. This answer is going to be in the court."
Hassanen was asked by The Guardian if he believed his daughter's Muslim religion was a factor in the attack. He responded: "I believe so, 100%. In the McDonald's there's a lot of kids, a lot of people; why did he run behind this girl especially? For what?"
He added: "When I go to court I'm going to look him in the eye: 'Why did you do this to my daughter?' Then I'm going to forgive him and leave him to God's face. The lord is going to judge him."
Fairfax County Police Department spokesperson Tawny Wright suggested there was not currently evidence the attack was a hate crime.
"Something happened and he became upset," Wright told Reuters in a telephone interview. "The group started separating a little bit. The victim happened to be closest to him and then he assaulted her."
He added: "Nothing suggests that this girl or the group was targeted because of who they are or what they believe."
After Nabra was reported missing, police spotted a car driving near the scene and arrested Darwin Martinez Torres, 22, who appeared before a court in Virginia on Monday to face a murder charge.
The national executive director for the Council of American Islamic Relations, Nihad Awad, said in a statement: "There are no words to describe the devastation and anguish felt by the family and by all members of the community as a result of this senseless tragedy. CAIR, its board and staff offer sincere condolences to the family and loved ones of Nabra Hassanen in their time of grief. To God we belong and to Him we return."
He added: "As we grieve for Nabra's loss, we also urge law enforcement authorities to conduct a thorough investigation of a possible bias motive in this case, coming as it does at a time of rising Islamophobia and anti-Muslim hate attacks nationwide."