Muslim Teenager Killed After Leaving Virginia Mosque to Break Ramadan Fast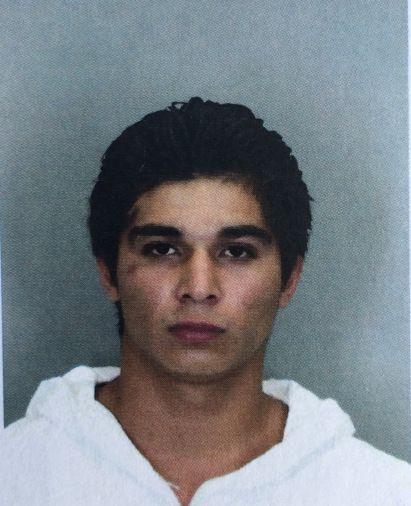 A man has been charged with murder in Virginia after a 17-year-old girl was killed as she left late-night Ramadan prayers at a mosque on Sunday.
Nabra Hassanen of Reston, Fairfax County, Virginia, was reported missing around 4 A.M. local time on Sunday, the Washington Post reported.
Darwin Martinez Torres, 22, has been arrested and charged with the murder, according to a statement from Fairfax County Police Department.
Hassanen had gone to a local pancake house with friends to break their Ramadan fast and got into a dispute with Torres close to the All Dules Area Muslim Society (ADAMS) Center, one of the biggest mosques in the United States.
The rest of the group ran away and later called police when they could not find Hassanen.
Police found the remains of a female in a pond a few miles away from the site of the incident at 3 P.M. local time on Sunday. Experts will now conduct an autopsy to confirm the identity of the woman.
Read more: Anti-Muslim hate crimes in London have increased fivefold since ISIS attack
Hassanen had gone to the ADAMS Center for midnight prayers, her mother, Gazzar, told the Washington Post . Gazzar said that she had loaned her daughter an abaya—a loose garment similar to a dress that covers the whole body except the head, hands and feet—to wear to the mosque.
Gazzar said she heard from a detective that Hassanen had tripped over the garment when running from the attacker.
"I think it had to do with the way she was dressed and the fact that she's Muslim," said Gazzar. "Why would you kill a kid? What did my daughter do to deserve this?"
The ADAMS Center said in a statement that it had immediately notified police in both Fairfax County and neighboring Loudoun County after becoming aware of the incident.
Police began searching for the missing girl at around 4 A.M. with a helicopter and dogs.
Fairfax County Police said that the suspect Martinez was seen driving a car suspiciously in the area while the search was ongoing. He was taken into custody as a suspect and later charged.Police recovered a baseball bat during the search, NBC Washington reported.
Fairfax County Officer Tawny Wright said in a news conference on Sunday evening that there was no indication it was a "bias incident" and that the suspect and victim appeared to have "got into a dispute over something."
The ADAMS Center said that it would continue with its daily and nightly Ramadan prayers and that it had counsellors on site to assist anyone following the incident. "We are devastated and heartbroken as our community undergoes and processes this traumatic event. It is a time to come together to pray and care for our youth," it said in a statement.
A crowdfunding campaign set up to support Hassanen's family has raised more than $100,000.
A report by the Council on American-Islamic Relations published in May found that anti-Muslim hate crimes increased from 38 to 180 from 2014 to 2015—an increase of 374 percent—and further increased by 44 percent to 260 in 2016.
Two men were stabbed to death in Portland in May when they intervened after a suspect, Jeremy Joseph Christian, shouted religious slurs at two women of Muslim appearance on a light-rail train.