Worker Hailed for Quitting Job Over 'Petty' Boss Asking To Reduce Paternity
A father who quit his job after his "nitpicking" supervisor tried to "make" him cut down his approved paternity leave period has received a wave of support from users on Reddit.
In a post on the online forum, where it had over 12,300 upvotes at the time of writing, shared under the username iBeJoshhh, the warehouse worker said: "I could tell my supervisor didn't like me, she was doing all this petty, nitpicking stuff," from being given "unrealistic goals to hit" to saying he was "taking too long on breaks." The worker said he gets two 15 minutes breaks for a 12-hour day.
Before going on his paternity leave, the worker said the supervisor allegedly "tried to make me only take three days off, which I politely declined, and said I would be taking the five weeks I was approved for."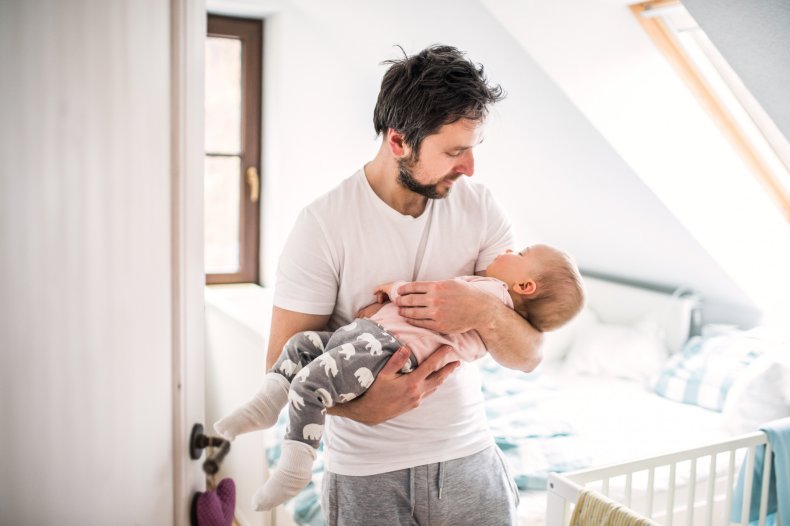 In a meeting with the worker before he left for his paternity leave, she allegedly said: "While on paternity leave, you need to figure out if this is the place you want to be, and if it is, you need to straighten up your attitude" and other comments "along those lines," according to the worker.
Explaining that he can quit his job without any notice periods, as he is in an "at-will state," the worker said: "I looked for new jobs while I was on leave, and recently accepted a new job with a $5/H pay bump, and way better benefits...so tired of upper management thinking they have a noose around their employees' necks, and they won't go anywhere."
Newsweek has contacted iBeJoshhh for comment.
According to a May 2018 study published in the Community, Work & Family journal, "most people support fathers receiving a share of paid parental leave in the U.S.," however, the "rates of paid paternity leave-taking are relatively low and the majority of fathers who take paid leave take only one week or less."
The study showed that "the current structure of U.S. paternity leave policies seems to limit access to paid paternity leave" and contributes to "patterns of inequality due to more advantaged fathers having greater access and ability to take paid paternity leave than less advantaged fathers."
According to the U.S. Equal Employment Opportunity Commission (EEOC), the Pregnancy Discrimination Act (PDA) "forbids discrimination based on pregnancy when it comes to any aspect of employment," including the following:
Hiring
Firing
Pay
Job assignments
Promotions
Layoff
Training
Fringe benefits (such as leave and health insurance)
Any other term or condition of employment
The EEOC explains: "Under the PDA, leave related to pregnancy, childbirth, or related medical conditions may be limited to women affected by those conditions, but parental leave must be provided to similarly situated men and women on the same terms."
For example, if an employer extends leave to new mothers "beyond the period of recuperation from childbirth," the employer cannot refuse to provide "an equivalent amount of leave to new fathers for the same purpose."
Additionally, employers covered by the Family and Medical Leave Act (FMLA) must provide 12 weeks of "job-protected leave" for covered employees to "care for and bond with" a newborn baby or a recently adopted child, the EEOC says.
Several Redditors showed support for the father, with some suggesting he report the supervisor for "discrimination."
In a comment that got 2,500 upvotes, user jpringle1979 said: "Report her to the EEOC. What she did was discrimination."
User bummedoutmama also said the supervisor should be reported, stating: "I've actually won an EEOC case before," in a comment that got 187 upvotes.
User rejiranimo, who said they are a union representative, said: "PLEASE do report this! This is really serious and this person must not be allowed to continue."
User bikesexually added: "Better than that report her actions to her supervisors. They will be pissed to learn why you left," in a comment that got 130 upvotes.
User bigsbriggs agreed, sharing: "I would feel an obligation to report this woman to the operations manager and his/her manager as well. The rest of the warehouse deserves to be under good management..."