Britain Risks 'Fatherhood Penalty' as Office Culture Prevents Work-Life Balance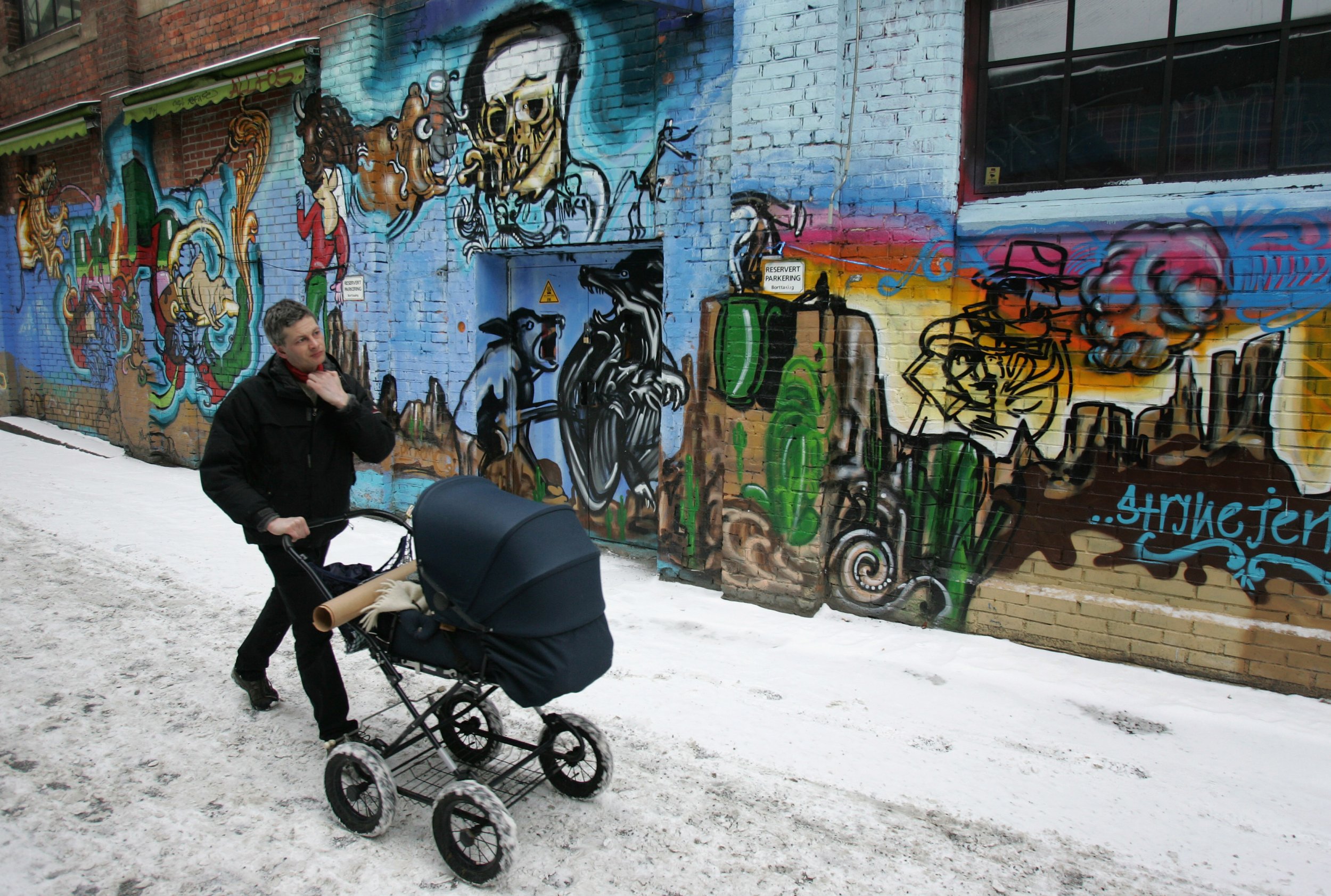 British men find maintaining a work-life balance "increasingly stressful," according to a study by the U.K. charity Working Families.
According to the 2017 Modern Families Index, Britain is running the risk of creating a "fatherhood penalty" as men consider stalling their careers to find roles they can better combine with family life.
Half of the 2,750 fathers spoken to by the charity said their work-life balance is "increasingly" a source of stress and just over a third said they would be willing to take a pay cut to achieve a better quality of life.
The report identifies workplace culture as the key problem.
"Fathers say they work extra hours because this is the only way to deal with their workload and that being seen to do long hours is important where they work," the report reads. "Tellingly, twice the number of fathers compared to mothers believe that flexible workers are viewed as less committed and that working flexibly will have a negative impact on their career."
The report states that many fathers believe their workplace is unsupportive of their aspirations for a better work-life fit, and 44 percent of the study's participants admitted to lying to their employer about family-related responsibilities that "get in the way" of work.
"To prevent a 'fatherhood penalty' emerging in the U.K., employers need to ensure that work is designed in a way that helps women and men find a good work-life fit," Sarah Jackson, chief executive of Working Families, said in a statement on the charity's website. "Making roles flexible by default and a healthy dose of realism when it comes to what can be done in the hours available are absolutely vital.
"A game-changing first step would be government creating a new, properly paid, extended period of paternity leave—sending [a] clear signal that government recognizes the aspirations of modern fathers and is serious about tackling the motherhood penalty that blights the working lives of so many women."
Maria Miller, chair of the Women and Equalities Committee, announced Monday that the committee would launch a new inquiry into fathers in the workplace.