Father's Day Gift Guide 2022: 13 Tested Products for Dad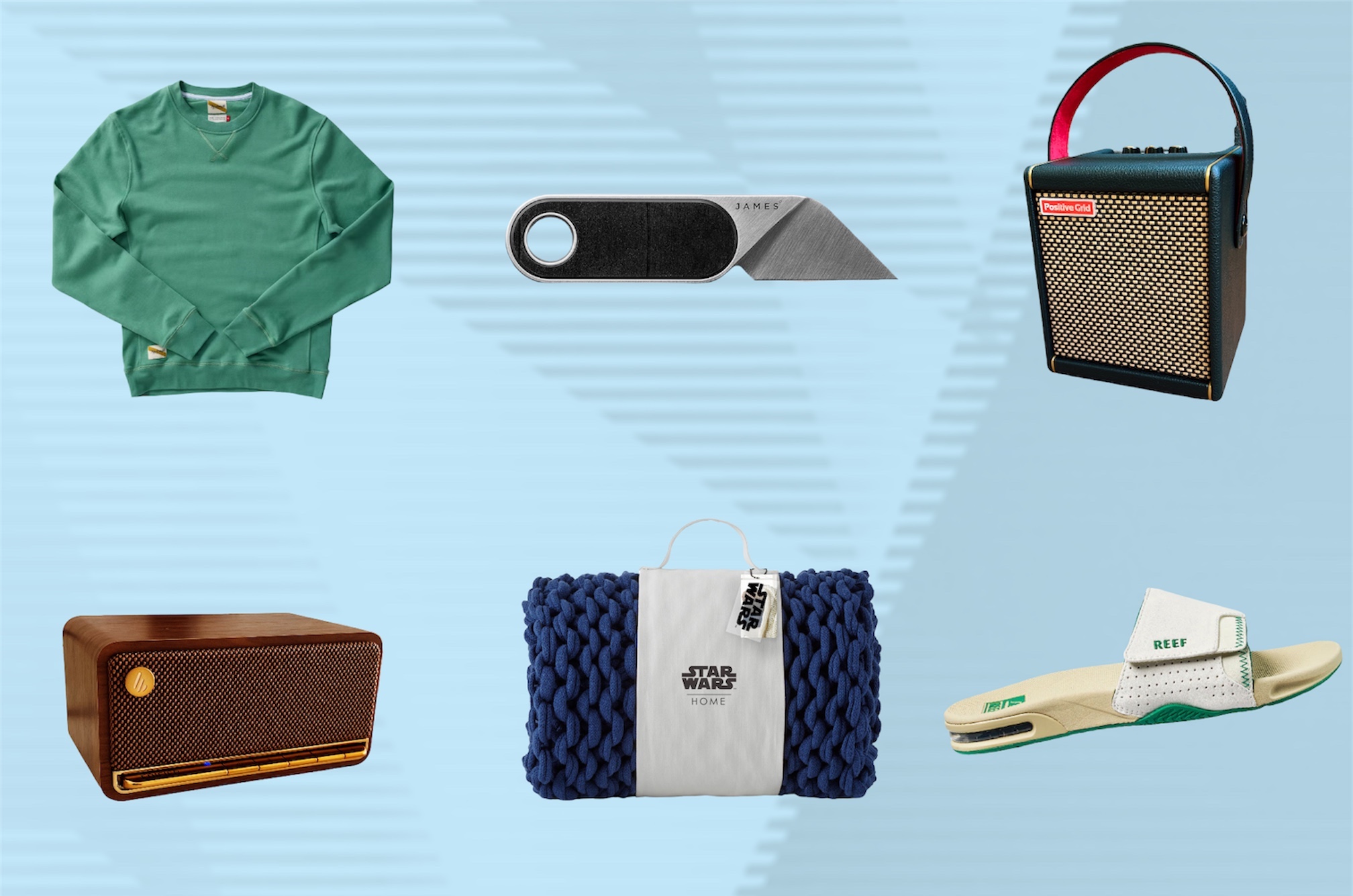 Every year, the hunt is on for a Father's Day gift for the dad who is hard to shop for. It's not easy to find something for a person who has it all or insists they don't want anything. While there are plenty of good gift suggestions floating around out there, I decided to make sure I had used and tested each product I recommended.
The gift prices range from tens of dollars to thousands, and they cover a wide range of interests, from listening to music and collecting vinyl to relaxing on the couch. The thing that all of these products have in common is that they're worth purchasing and spending money on. The prices listed may fluctuate due to the latest deals and discounts.
The James Brand x VMP: The Abbey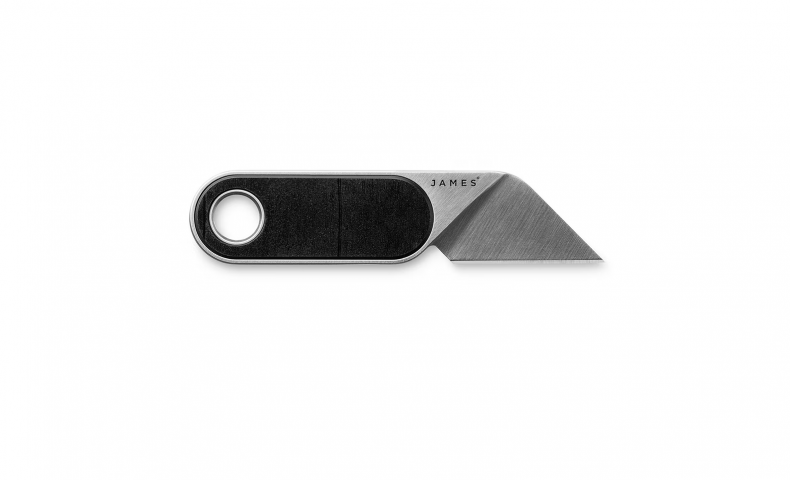 The moment I saw the Abbey knife from the James Brand and Vinyl Me, Please I was hooked. It's beautiful. But it's functional, too. Whether I used it for opening vinyl records or other things around the house, I found the knife to be sharp and efficient. The small, 3-inch fixed-blade knife is made from stainless steel and has a real, recycled, vinyl LP inlay. The knife comes in a top-grain leather sheath, as well. This is a perfect gift for the dad who seemingly has it all.
Buy at the James Brand for $79.
Nomad Base One Max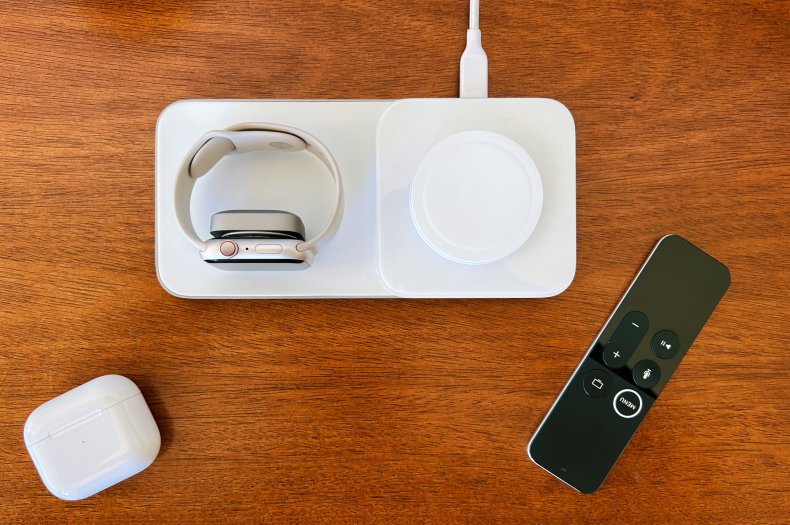 There are lots of good iPhone and Apple Watch docks, but this one is easily my favorite. I love its heavier weight because it keeps the dock planted on the nightstand, but its nearly 2 pounds also gives it a luxurious, premium feel. The MagSafe phone charger can power an iPhone at the full 15-watt power Apple allows, too. If dad needs a phone and watch dock, this is the one to get.
Buy at Nomad for $149.95.
Eufy HomeVac H30 Mate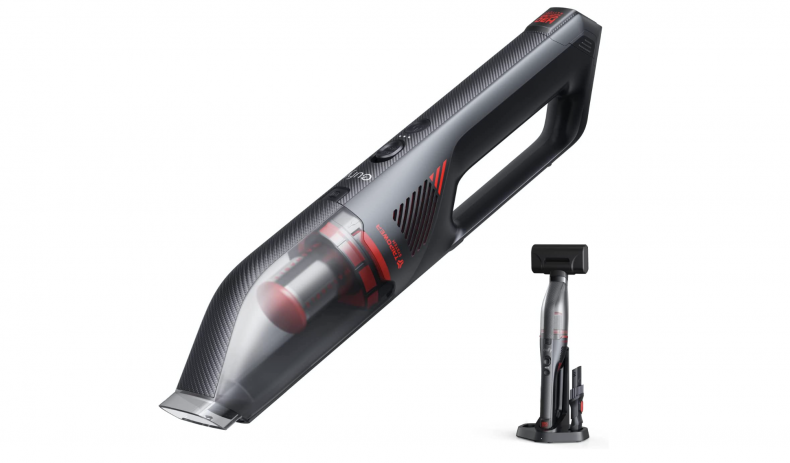 A vacuum for dad? It might seem a little silly at first glance, but I love the Eufy HomeVac H30 Mate. This handheld vacuum is compact and lightweight yet powerful and long-lasting. I found it serves well as a car vacuum or as a small alternative to lugging around a shop vac when you don't need that full capacity. As a bonus, this vacuum works well inside the house, too, on couches or around the kitchen if dad is a chef. The H30 Mate can be used with its docking station or plugged into the power adapter directly.
Buy at Eufy for $179.99.
Sobel Westex Galaxy Throw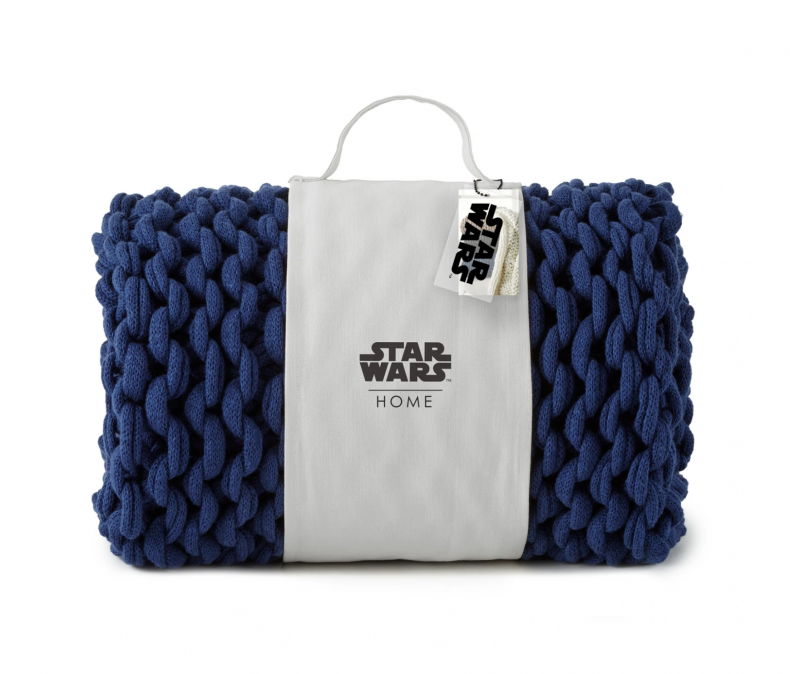 The new Sobel Star Wars collection is a great way to sneak some more design sense into a bedroom or living room without a fight. Dad gets a familiar colors from the movies he loves, and you get aesthetically pleasing decor. I tried the chunky Galaxy Throw from both the Jedi and Tatooine collections, and it's a great blanket to have around when you need it.
The Galaxy Throw is fluffy, but it still has some heft to it. It comes in three colors to match the different Star Wars themes and measures 50 inches by 60 inches. It's machine washable, if that's important.
Buy at Sobel Westex for $119.
Tracksmith Trackhouse Midweight Crew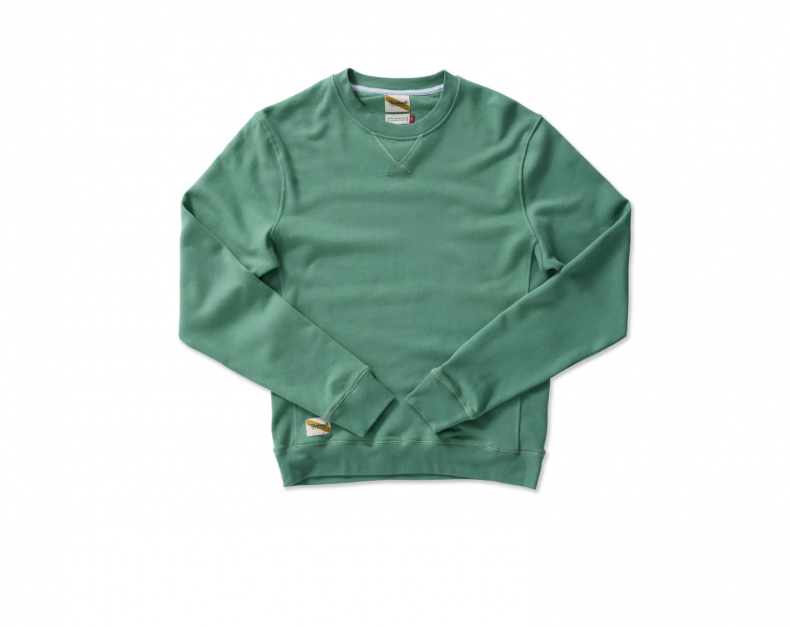 My wife tells me that I have too many sweats, though I disagree. I don't think you can have too many comfortable clothes, so I couldn't resist trying the new Trackhouse Midweight Crew. This crewneck sweatshirt isn't as bulky or hot as the from the Trackhouse sweats regular collection, which is better suited for colder weather.
Sure, you can run in the Trackhouse Midweight sweats if you want, but I think they're perfect for lounging around or heading to the store. The Midweight Crew is made from soft French terry, and it feels great. If the crew style isn't quite right, there is also a hoodie option in the same material and style.
Buy at Tracksmith for $100.
Mack Weldon Ace Sweatshort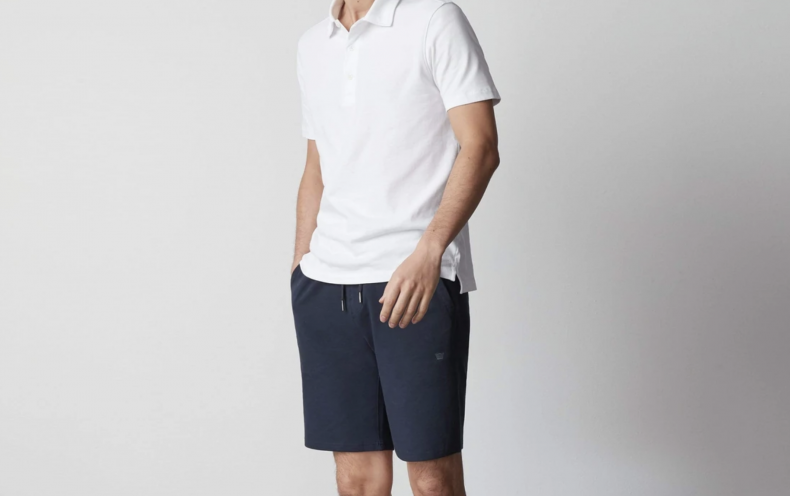 Mack Weldon is another brand that offers comfortable clothes that any dad should love. I've tried multiple items, and each wears as well as you'd hope. The one I especially like and think makes a great gift for nearly any dad is the Ace Sweatshort. These shorts perform equally as well at home as they do out of the house. They have a zippered pocket in the back to keep a wallet secure. They also have a front zippered pocket for small objects to be stored. Best yet, there are 12 color choices available, so there should be at least one to match your dad's personality.
Buy at Mack Weldon for $65.
Traeger Timberline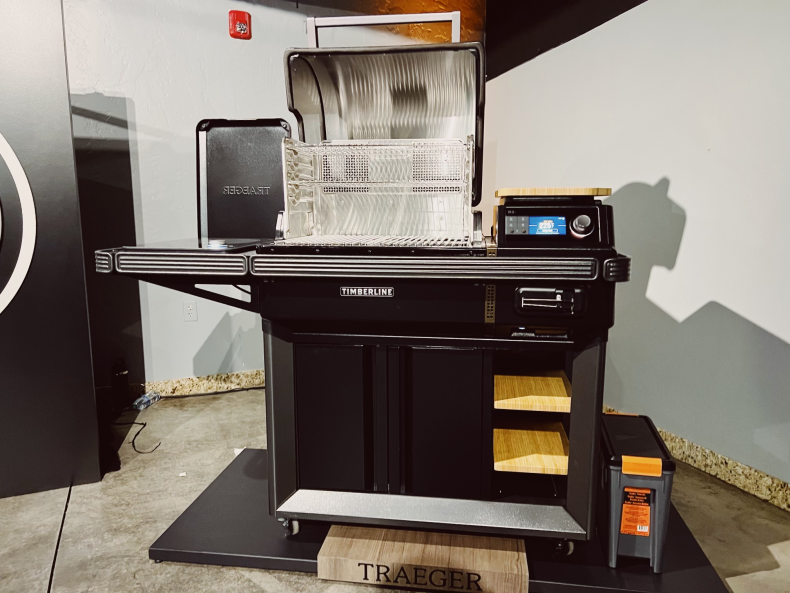 This is the big father's day gift that should give back to the whole family in the form of a lot more smoked-meat meals. Nearly every aspect of this grill has been tweaked and improved over past versions to make it arguably the best smoker around. Beyond the enhancements to the cooking setup, it also has a redesigned cleaning system that makes the post-meal cleanups more pleasant to deal with.
The wood-pellet barbecuing experience is highly refined here; the grill gets hot faster than ever before. I went hands-on with the grill at its launch event and have been impressed with the little refinements and all the customization options available to make the Timberline grill one's own. Want to build this grill into your back patio? There's an option for that, too. (A full review of the Timberline will be coming in the near future.)
Buy at Traeger from $3,499.99.
Reef Fanning Slides Retro Court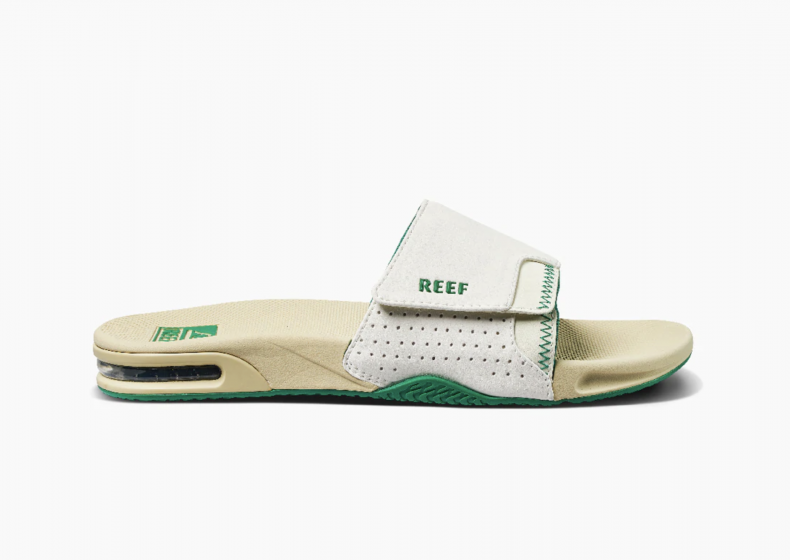 The Reef Fanning Slides are a staple that now comes in the Retro Court colorway. They remind me of tennis in the summer. The sandals are easy to slip on and off, with their water-friendly strap that has a soft, padded lining. There's an airbag in the midsole under the heel that I find very comforting. But it's not just that area—the sandals' entire footbed is squishy and nice to wear.
Buy at Reef for $60.
Anker 757 PowerHouse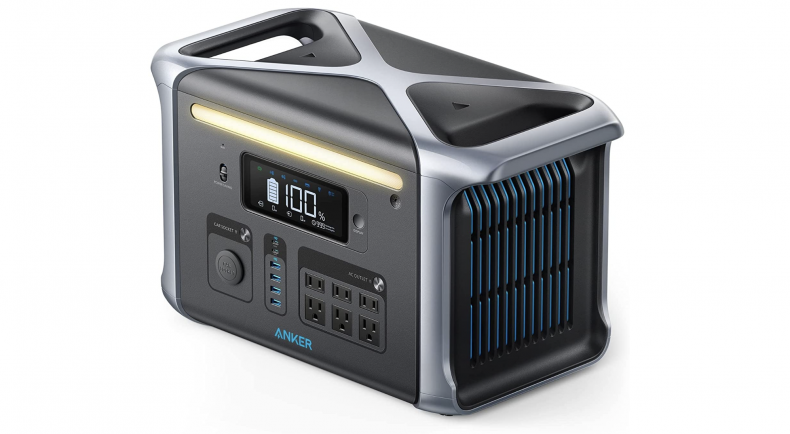 Is your dad into emergency preparedness? If so, the Anker 757 PowerHouse is a perfect gift. It stays ready to go longer than ever thanks to its power-saving technology. Plus, when it does need to be recharged, it can go from zero to 80 percent in just 60 minutes. It has six AC outlets, with a total output of 1,500 watts—enough to power plenty of electronics for hours. There are two USB-C ports, with 160 watts of total output power, also.
I've been incredibly impressed with the 757 PowerHouse's performance and its ability to remain charged when I'm not using it. There's very little phantom power drain. This huge battery is wonderful to take camping or load into the trunk for a tailgate party. Unlike other products of this nature, the Anker 757 PowerHouse comes with a five-year warranty for peace of mind.
Buy at Anker for $1,399.
Edifier MP230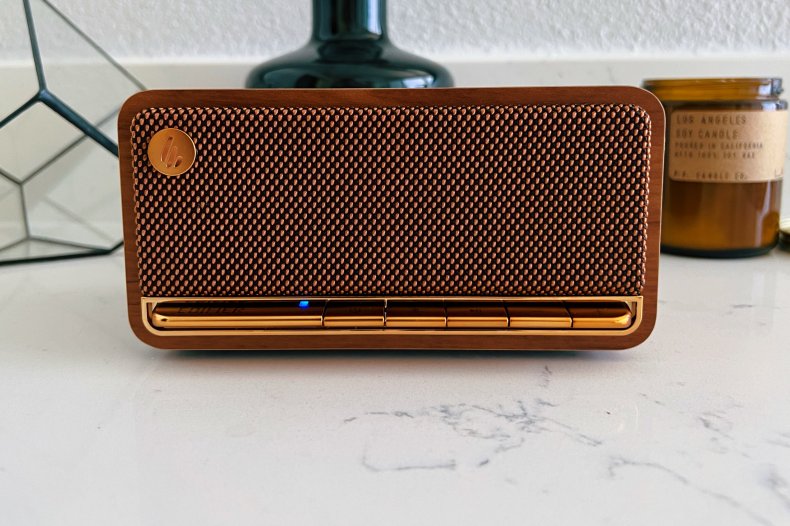 There are no frills or gimmicks here, just a beautiful, retro-looking wireless Bluetooth speaker. For young dads or even older ones, the Edifier MP230 is simple to use and works well. If it were only about its impeccable looks, the MP230 wouldn't be as highly recommended, but for its size, the speaker puts out plenty of volume with rich tones. I love the physical buttons that allow for easily pausing or resuming music, as well as raising or lowering the volume. This speaker makes a great addition to a desk, living room or nightstand.
Buy at Edifier for $129.99.
Sunday Afternoons ​​Vaporlite Rush Visor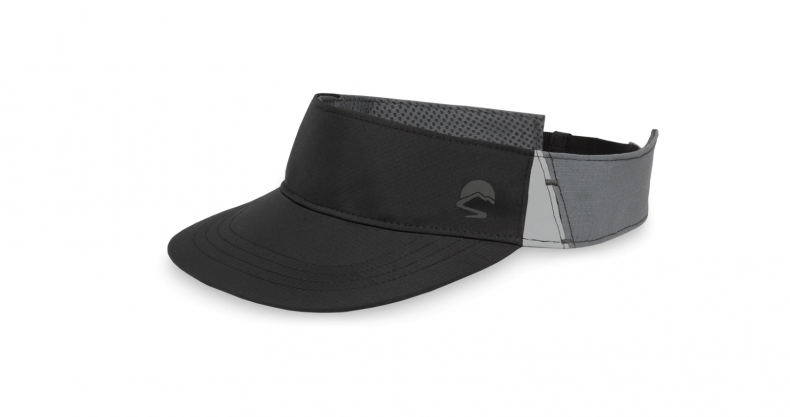 I was not expecting to be as enthusiastic about the Sunday Afternoons Vaporlite Rush Visor, but it's a solid product with great versatility. The Vaporlite Rush Visor has an ultraviolet protection factor (UPF) 50-plus sun rating, meaning it blocks 98 percent of UV rays. Its most noticeable quality is its lightweight and crushable design. It weighs 1.1 ounces and can be folded and crammed into a pocket without any damage to its shape.
Interestingly, the visor also has small slits on either side for tucking in the stems of sunglasses so that they will stay put on top of your head. It's a neat feature.
Buy at Sunday Afternoons for $30.
HoMedics Drift Sand Table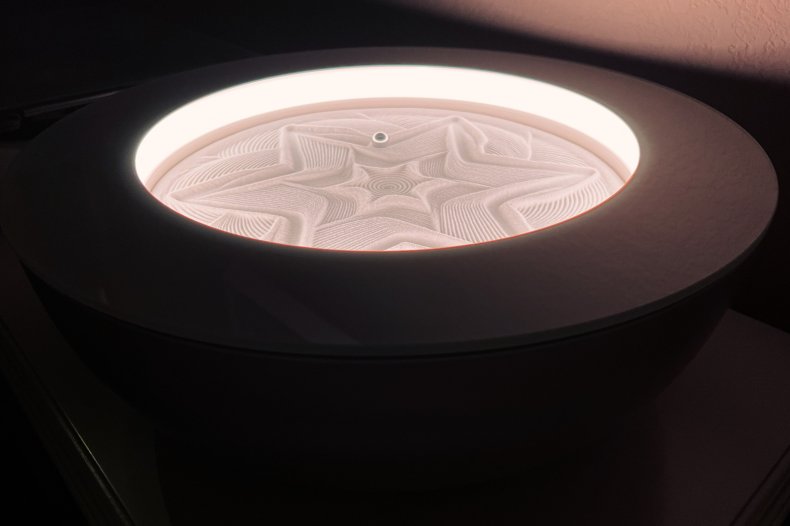 The HoMedics Drift is another gift option for the dad who seemingly has it all. Drift is a sand table that uses a small, rolling metal ball to create intricate designs. While it may sound a little boring at first, once you see it methodically craft the design selected from its phone app, the Drift instantly becomes addictive to watch. And that's the point: It's meant to be a source of calming relaxation.
I've been amazed at how neat Drift is, even after months of use. It has color lights for night, and the multiple hues make the different designs come alive in new ways. The sand table can even be festive, with holiday-specific designs. Drift comes in 16- and 21-inch sizes as well as two different exterior colors.
Buy at Bed Bath and Beyond from $399.99.
Positive Grid Spark Mini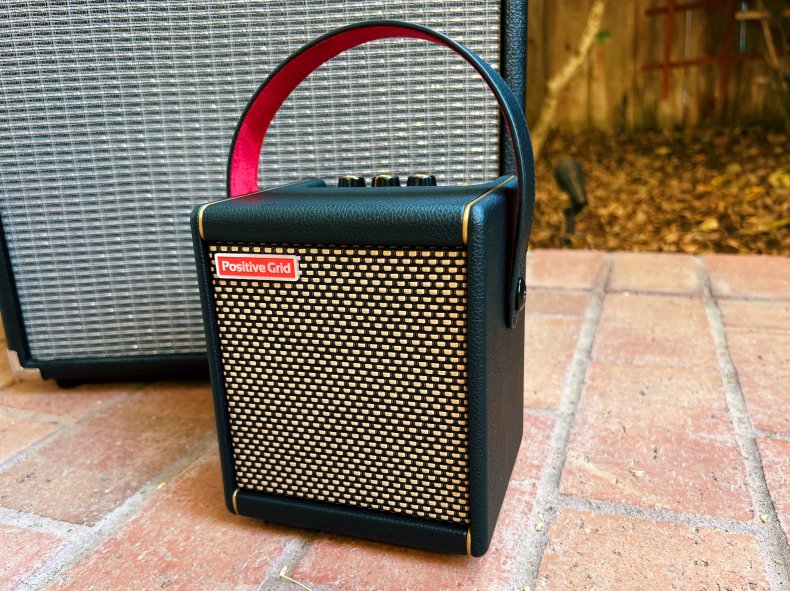 If you have a guitar-playing dad, this is a wonderful addition to his arsenal of musical equipment. The Spark Mini from Positive Grid is a small guitar amp that runs on battery power and can connect to a mobile device to switch up the effects the guitar plays. I was very pleased and surprised by the volume level this amp could produce while still sounding crisp and clean—when it wasn't purposefully distorted. As a bonus, the amp can be used as a Bluetooth speaker to listen to music when you're not jamming out yourself.
Buy at Positive Grid for $229.
Newsweek may earn a commission from links on this page, but we only recommend products we back. We participate in various affiliate marketing programs, which means we may get paid commissions on editorially chosen products purchased through our links to retailer sites.