Fauci Warns 'Things Will Get Worse' Due to Delta Variant, But Says Lockdowns Won't Happen
Dr. Anthony Fauci, chief medical advisor to President Joe Biden and a preeminent figure in the fight against COVID-19 in the U.S., said that he does not expect the country will require another period of lockdown in the near future. This optimistic take comes despite the continued presence of the more virulent Delta variant in many regions.
Fauci spoke about the immediate future of the pandemic during a Sunday appearance on ABC's The Week. While he did note that the U.S. will likely continue to see a rise in cases, he believes that enough people are vaccinated that lockdowns will not be needed.
"I don't think we're going to see lockdowns," Fauci said. "I think we have enough of the percentage of people in the country—not enough to crush the outbreak—but I believe enough to not allow us to get into the situation we were in last winter."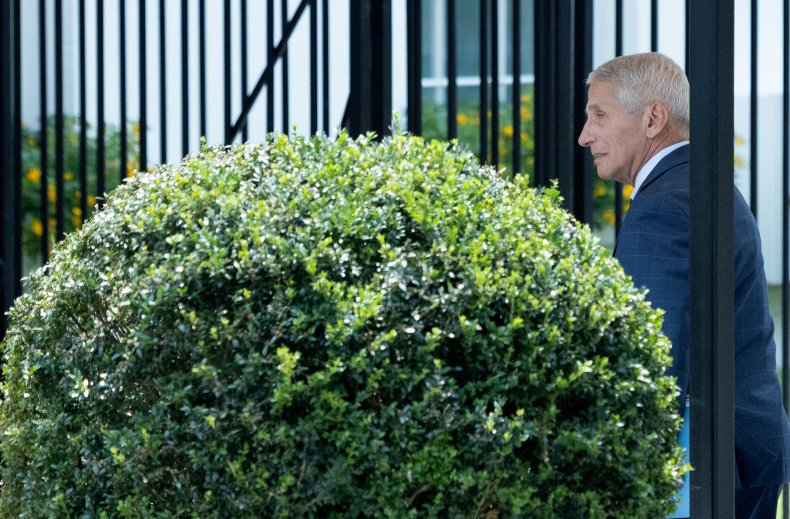 Global surges in the COVID-19 due to the Delta variant are causing certain countries, like Thailand, Vietnam, and the Phillippines to implement lockdowns, Reuters reports. Elsewhere, military personnel is being deployed to help enforce isolation for COVID-positive residents in Sydney, Australia, and protests continue against mandatory vaccine passports on the way in France.
Fauci said that he believes things will still continue to "get worse" in the U.S., citing the "100 million people...who are eligible to be vaccinated who are not getting vaccinated."
Despite the recent rise in cases, vaccination rates are beginning to rise, even in the most hesitant Southern states, CNN reports. National Institutes of Health (NIH) Director Francis Collins called this development a "silver lining."
"The silver lining of this is that people are waking up to this and this may be a tipping point for those who have been hesitant," Collins said during a Sunday appearance on CNN. "That's what desperately needs to happen if we're going to get this Delta variant put back in its place, because right now it's having a pretty big party in the middle of the country."
Collins said that he hopes to see more businesses mandating vaccinations for their customers. He was also "delighted to see" major American companies like Disney and Walmart implementing mandates for their employees.
"I think anything we can do to encourage reluctant folks to get vaccinated because they'll want to be part of these public events, that's a good thing," Collins said.