NIH Director Says More Businesses Should Require Vaccines: 'Sometimes It Takes a Nudge'
The director of the National Institutes of Health (NIH), Francis Collins, said Sunday that he supports more U.S. businesses requiring their customers to show proof of vaccination.
Collins' comments came on CNN when anchor Jake Tapper asked him if whether he thought, "as a public health measure, it would be good for more businesses to require vaccine credentials in order to have vaccinated customers."
"As a public health person who wants to see this pandemic end, yes," Collins responded.
"I think anything we can do to encourage reluctant folks to get vaccinated because they'll want to be part of these public events, that's a good thing," he added.
Collins said he was "delighted to see" employers like Disney and Walmart asking their staff members to get COVID-19 vaccinations.
He also applauded President Joe Biden's move last week to required federal employees to get vaccinated or receive regular COVID-19 tests.
"All of those steps, I think are in the right direction," Collins said.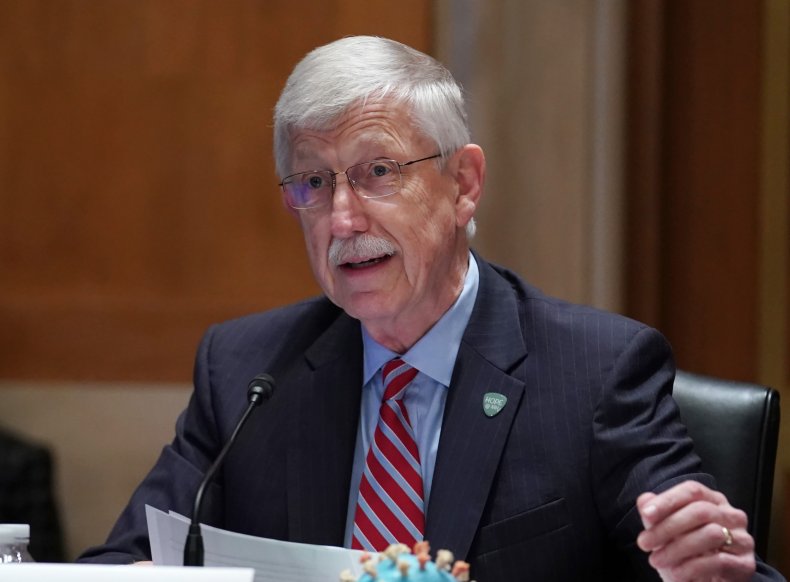 "But I think maybe that's what it will take for some of those who've still been a little reluctant to say 'Ok it's time.' The data will support that decision. They are making the right choice for their own safety, but sometimes it takes a nudge," he added.
When asked if he believed airlines should require travelers to be vaccinated, Collins said that's up to the companies, but noted: "a case could be made for that."
"And that would be another incentive for some of those who are reluctant and people wouldn't be surprised, I think, to see that start to happen," Collins said.
"So if you're thinking about international travel and you're not yet vaccinated, it might be time to go ahead and get started," he added.
In some cities around the country, restaurants have started requiring diners to present proof of vaccination at the door. In Seattle, at least 60 restaurants and bars are doing so.
On Friday, New York City Mayor Bill de Blasio said he was considering making it a mandate for restaurants to require their customers to provide vaccination credentials.
Broadway announced Friday that theatergoers will need to be fully vaccinated and masked to attend upcoming performances.
Companies have started adding COVID-19 restrictions in recent days as the highly contagious Delta variant has spread throughout the country, leading to a spike in cases.
Last week, the Centers for Disease Control and Prevention (CDC) updated its guidance on masking, urging fully vaccinated people to wear masks indoors in areas of the country where COVID-19 transmission is high.
Newsweek reached out to the NIH for comment on Sunday but did not hear back before publication time.