Fauci Leads Trump by 26% in Coronavirus Response Rating: Poll 
The nation's top infectious disease expert is leading President Donald Trump in how both have handled the coronavirus pandemic, results from a new poll show.
According to a new Morning Consult/Politco poll published Wednesday, 62 percent of voters rated Dr. Anthony Fauci's handling of the coronavirus "excellent" or "good," compared with the 36 percent of voters who answered the same for Trump.
The recent poll, conducted July 10 to 12, saw both men's numbers fall slightly from mid-April when voters were asked the same question. But even then, Fauci, who serves as the top adviser on the White House's coronavirus task force, was leading Trump in approval ratings.
The July survey came in the days following a July 9 interview with Trump and Fox News host Sean Hannity, during which Trump had said that the doctor is a "nice man, but he's made a lot of mistakes."
Fauci recently said in an interview that he had not briefed Trump on the virus in person in at least two months.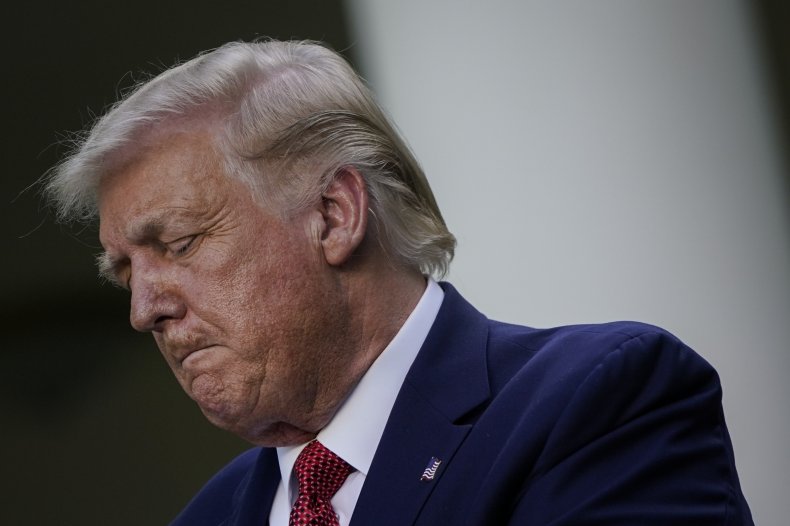 A separate Morning Consult poll conducted July 9 to 12 found that 64 percent of voters believe coronavirus to be a severe health risk in the U.S.—a statistic up eight points since a June poll.
Trump has continued to downplay the risks of the virus, stating most recently that the rising cases across the country were because of an increase in testing.
"If we did half the testing, we'd have half the cases," Trump said during a White House press conference Tuesday evening.
The Trump administration has also been a proponent of reopening schools this fall. Trump has criticized CDC guidelines that lay out the best way for schools to reopen safely, arguing that the measures are too costly and unnecessary.
But even most Republicans seem to be breaking from the president's strong rhetoric as cases in the country continue to rise.
In the new Morning Consult/Politico poll, 66 percent of GOP voters said Americans should continue social distancing as long as is needed.
For the second week in a row, Trump reached new lows with Republicans: 18 percent of GOP voters disapprove of his response to the coronavirus and 78 percent approve.
And Morning Consult's latest weekly survey tracking the presidential race suggests his handling of the virus might affect his reelection campaign.
The poll, conducted July 6 to 13 among 32,514 registered voters nationwide, found that 47 percent of respondents said they would vote for presumptive Democratic nominee Joe Biden if the election were held today. This is compared to the 39 percent of people who said they would vote for Trump.