Dr. Anthony Fauci estimates that COVID-19 restrictions could end as soon as this year as coronavirus cases keep dropping and the nation moves into an endemic phase.
As the U.S. transitions out of the pandemic phase, the decision to lift restrictions will happen on the local level, as opposed to actions by the federal government, Fauci told the Financial Times.
Since the beginning of the year, the U.S. has struggled with surging cases from the virus's Omicron variant, but it could be heading into the health crisis's next phase as sections of the country continue to report falling numbers. Still, the U.S. Centers for Disease Control and Prevention said hospitalizations are still too high to consider dropping COVID restrictions and is not dropping its mask-wearing guidelines for schools.
Meanwhile, some states have recently started lifting their COVID restrictions. Officials in Oregon, New Jersey, Connecticut, California and Delaware have all announced plans to drop indoor mask mandates in the coming months.
But not all states are ready to change their restrictions. New York Governor Kathy Hochul recently said more people need to be vaccinated before easing indoor restrictions. "We're just not there yet," she said at a press conference last week.
Fauci, director of the National Institute of Allergy and Infectious Diseases (NIAID) and the president's chief medical adviser, said he predicts the combination of vaccines, additional treatments and prior infections will make the virus more manageable.
While COVID restrictions could stop this year, he warned that local health departments could reinstate mandates to reduce outbreaks once they are detected. He also said he doesn't believe the virus will be eradicated. Instead, the health crisis will reach a state of "equilibrium" where people can learn to live with the virus.
In addition, not every American will need a regular COVID vaccine booster in the future, Fauci said. "It will depend on who you are, but if you are a normal, healthy 30-year-old person with no underlying conditions, you might need a booster only every four or five years," he told the Financial Times.
"I hope we are looking at a time when we have enough people vaccinated, and enough people with protection from previous infection, that the COVID restrictions will soon be a thing of the past," he said.
As for the next pandemic, Fauci said, NIAID is already planning for it. Dealing with future outbreaks will likely require therapeutics and vaccine protocols similar to those used during the present pandemic, he told the Times. His agency is focusing on monitoring viruses that are known to create severe illnesses, he added.
Update 02/09/2022, 11:17 a.m. ET: This story was updated with additional information and background.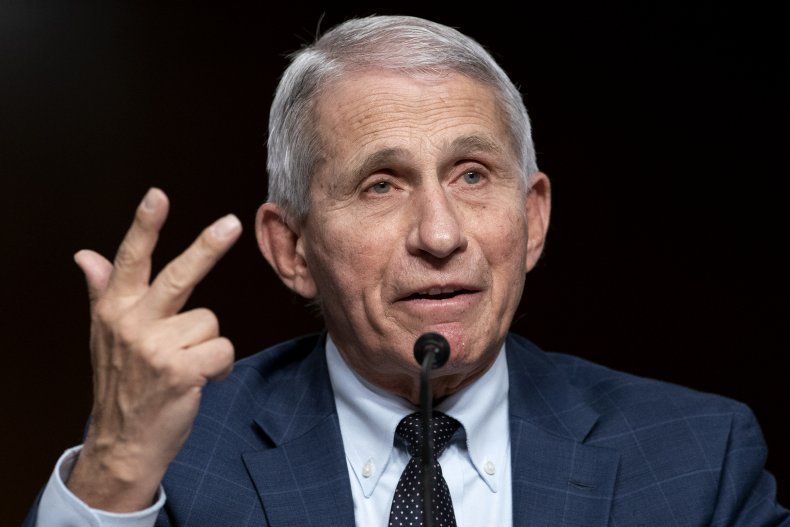 Uncommon Knowledge
Newsweek is committed to challenging conventional wisdom and finding connections in the search for common ground.
Newsweek is committed to challenging conventional wisdom and finding connections in the search for common ground.