Dr. Anthony Fauci, a top infectious disease expert and member of the White House coronavirus task force, has said the COVID-19-causing coronavirus as almost the "worst nightmare" of health experts.
Speaking via video link at the TB Alliance Fighting Pandemics: 2020 and Beyond webinar, host Betsy McKay of The Wall Street Journal asked Fauci to compare the pandemic to a baseball game, and asked what the score is.
Fauci replied: "We are certainly not at the end of the game, I'm not even sure we're half way through."
Citing the current death toll, he said: "certainly we are not winning the game right now. We are not leading it." COVID-19 has so far killed 623,507 people in over 15.2 million cases, according to Johns Hopkins University.
To infectious disease and public health experts, the coronavirus is "almost your worst nightmare" and "the perfect storm," he said.
The coronavirus has the characteristics that make infectious diseases "particularly formidable," he said. It jumped from an animal to human, no one is thought to have background immunity to it, and it's a respiratory virus, he said. It is also "spectacularly efficient at spreading" between people, and is especially deadly for the elderly and those with underlying conditions.
"We are living right now through a historic pandemic outbreak," Fauci said. "We are right now in a situation where we do not see any particular end in sight for the following reasons".
Fauci said countries like the U.S. have been hit very hard, and it was "somewhat concerning" that the reopening of economies was being followed by resurgences of cases, as in southern states. Improvements need to be made in opening up while keeping cases down, he said.
Looking to the future, the director National Institute of Allergy and Infectious Diseases said he doesn't see the coronavirus disappearing like the SARS virus did, because of its ability to pass between humans.
But with a combination of good public health measures, a degree of global herd immunity, and an effective vaccine we can get "very good control" of it either this year or next, he said. Such measures would bring coronavirus cases down to such a low level that we won't be in this current position for an extended period of time, he said.
Fauci also said he doesn't see the virus morphing into the common cold where people get "sniffles and no one gets seriously ill."
Never before had he seen an infection that causes such a broad range of disease from no symptoms to requiring hospital treatment and death, Fauci said.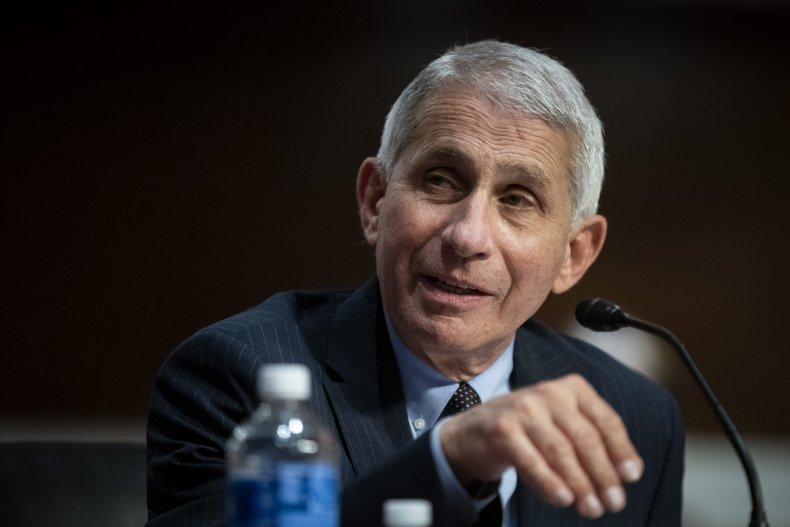 Uncommon Knowledge
Newsweek is committed to challenging conventional wisdom and finding connections in the search for common ground.
Newsweek is committed to challenging conventional wisdom and finding connections in the search for common ground.
About the writer
Kashmira Gander is Deputy Science Editor at Newsweek. Her interests include health, gender, LGBTQIA+ issues, human rights, subcultures, music, and lifestyle. Her work has also been published in the The Independent, The Independent on Sunday, The i Newspaper, the London Evening Standard and International Business Times UK.