FBI Allows Informant to Testify in Russia Bribery Probe Into Clintons—and Democrats Are Crying Fake News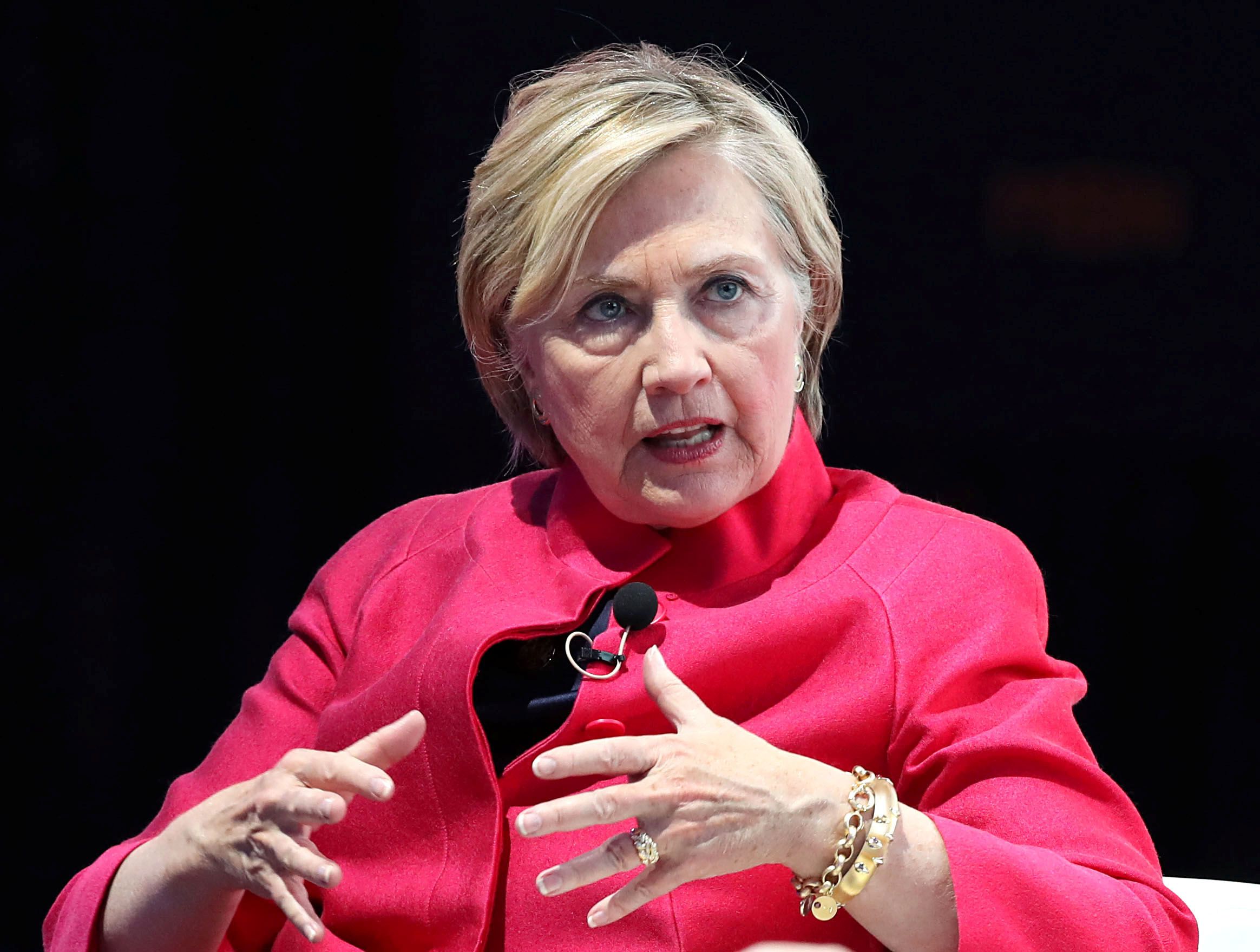 A key FBI informant who passed on evidence of bribery and corruption among Russian nuclear industry figures in the United States will testify before Congress despite protests from Democratic lawmakers that the probe into the Obama-era deal is nothing more than a distraction.
The Justice Department said in a statement to The Hill Wednesday that the informant had been released from a confidentiality agreement, allowing him to talk to Congress for the first time, nearly eight years since the original cases came to light.
Related: Clinton Calls Russian Uranium Reports 'Baloney,' Says Republicans Scared of Moscow Links
Congressional committees have sought to interview the informant to better understand whether Russian businessmen and officials were able to influence Hillary Clinton in her role as Secretary of State in the administration of President Barack Obama.
Renewed interest in the former Democratic nominee's involvement in Russia's 2010 takeover of the uranium mines in the western United States has followed recent reports in The Hill.
A series of articles have shown how, according to an FBI investigation, Russian officials used illegal means while pursuing the acquisition of Canadian company Uranium One, which controls 20 percent of America's uranium supply. At the same time the FBI has said the Kremlin had sought to infiltrate the Clintons' inner circle with a cell of sleeper agents.
The informant in question worked for five years helping the Justice Department secure convictions against a top Russian nuclear executive in the United States, the head of a U.S. Uranium trucking company and a Russian financier in New Jersey involved in a racketeering scheme.
The informant's lawyer has said his testimony will specifically concern "the efforts he witnessed by Moscow to gain influence with the Clintons in hopes of winning favorable uranium decisions from the Obama administration."
Clinton has said questions over why the deal was allowed to go ahead constitute politically motivated attacks against her and former President Barack Obama and their Democratic colleagues have joined the fray.
California Representative Adam Schiff, the most senior Democrat on the House Intelligence Committee, has said investigations by the Republican headed Judiciary, Oversight, and Government Reform committees were a distraction aimed at drawing attention away from probes into links between the current administration and Russia.
"So this is a partisan effort to distract. It's a partisan effort aligned with what the White House has been urging, and Fox and Breitbart," Schiff told MSNBC.
He said the decision to launch the investigation had to be made with the coordination of Speaker Paul Ryan and was done without the consultation of Democrats in Congress. "You can't do a good investigation if it's conducted in bad faith," Schiff added.