FBI Can't 'Be Trusted' to Investigate Hunter Biden's Laptop: Ron Johnson
Republican Senator Ron Johnson of Wisconsin said new whistleblower claims surrounding Hunter Biden's laptop showcase a previous lack of proper government oversight and that "the American people deserve transparency and expect allegations of government corruption to be fully and immediately investigated," according to a new letter to Inspector General Michael Horowitz.
"It is clear to me based on numerous credible whistleblower disclosures that the FBI cannot be trusted with the handling of Hunter Biden's laptop," Johnson wrote to Horowitz in the letter dated August 24. "I hope you understand that the longer your office stands on the sidelines and delays investigating the FBI's actions, the harder it will be for you to uncover the truth and hold individuals accountable for wrongdoing."
The FBI has been in conservatives' crosshairs in recent weeks, as they toughened their rhetoric against the agency following the execution of a search warrant on former President Donald Trump's Mar-a-Lago residence.
"These new allegations provide even more evidence of FBI corruption and renew calls for you to take immediate steps to investigate the FBI's actions regarding the laptop," Johnson's new letter continued, adding that the FBI "failed to respond" and take the "appropriate and necessary investigative steps after receiving Hunter Biden's laptop."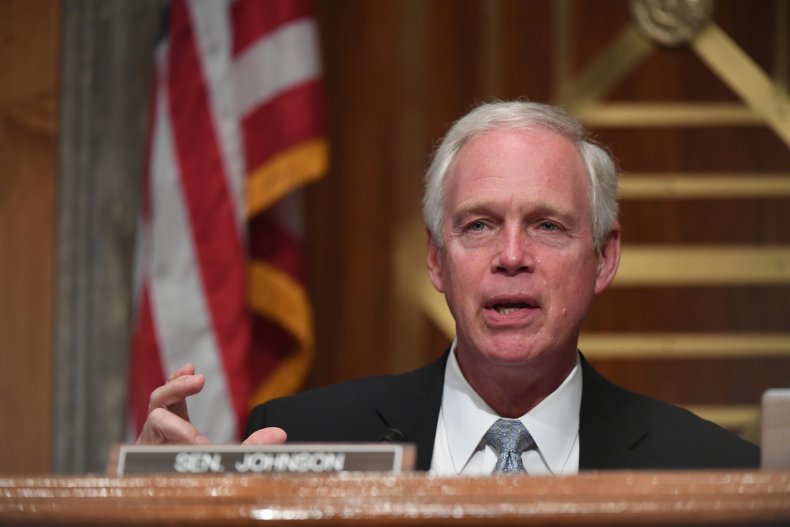 Johnson said the new whistleblower information provided to his office regarding information stored on the laptop obtained by the FBI from a Wilmington, Delaware, computer store alleges that FBI officials told employees they would "not look at that Hunter Biden laptop" and that the FBI is "not going to change the outcome of the election again."
In July another Republican, Senator Chuck Grassley of Iowa, wrote to FBI Director Christopher Wray and Attorney General Merrick Garland referencing similar "highly credible whistleblowers" coming forward and demanding that Congress be able to perform an independent review of documents and records related to alleged misconduct as shown by the laptop's contents.
"The volume and consistency of these allegations substantiate their credibility and necessitate this letter," Grassley wrote.
Johnson, a ranking member of the Senate's Permanent Subcommittee on Investigations, sent a letter to Horowitz on October 21, 2020, to investigate the laptop. Horowitz declined, citing to an ongoing U.S. Attorney's Office investigation into Hunter Biden's tax affairs.
Fifty-one military officials initially said in an October 19, 2020, letter that reporting, or lack thereof, on Hunter Biden and the contents of his laptop in relation to his father prior to the 2020 election had "all the classic earmarks of a Russian intelligence operation."
A Rasmussen poll in December of 2020 showed that more than 50 percent of respondents believed news organizations ignored the story to aid Joe Biden's campaign that ultimately concluded in a contested victory.
Democrats previously expressed consternation with the FBI due to actions and announcements surrounding candidate Hillary Clinton's emails, a review opened by Horowitz.
Newsweek reached out to Johnson and the Inspector General's Office for comment.