How Much Does the FBI Director Make? Christopher Wray Would Have to Take Big Salary Cut if Confirmed
Christopher Wray can look forward to a healthy salary if he is confirmed as FBI director, but he will have to take a massive pay cut from what he has been taking home in recent years. Wray will face a Senate confirmation hearing Wednesday as lawmakers weigh whether he is the man to replace James Comey, who was fired by President Donald Trump in May.
Related: Trump FBI Pick Chris Wray Worked on Russia Case but Deleted it From His Company Bio
Comey earned a salary of $172,000, according to U.S. Office of Personnel Management documents. While that's more than $100,000 more than the median U.S. household income, it's around $9 million less than Wray has pocketed in the past 18 months.
Since January 2016, the 50-year-old made $9.2 million as a private lawyer at the firm King & Spalding, according to his financial disclosure form released earlier this week. The form lists 20 clients who paid him more than $5,000 since January 2015, including New Jersey governor, and early Trump backer, Chris Christie.
Get your unlimited Newsweek trial >
His wealth does not end there. From his 20 pages of listed assets, Wray is shown to be worth $23 million to $42 million, according to a calculation from the Wall Street Journal. His appointment would help maintain the Trump administration's position as one of the wealthiest in memory. And thus, while Wray's salary will take a substantial hit if confirmed by the FBI, his net worth should help soften the blow.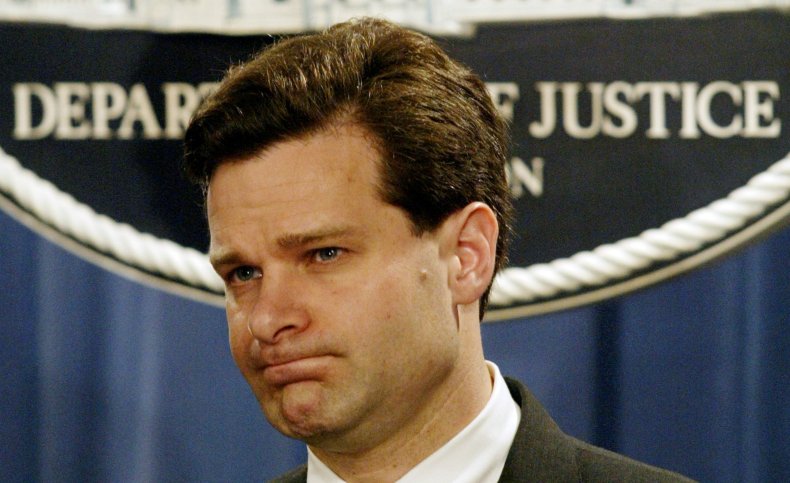 Wray, described by Trump as a man of "impeccable credentials" when nominating him last month, also will have the comfort of knowing that he will be entitled to a pension under the Federal Employees Retirement System. There is a warning, though, if Wray gets on the wrong side of Trump, or Trump's successor. It emerged when Comey was abruptly fired that, according to the Office of Personnel Management, presidential appointments aren't entitled to severance pay.
Get your unlimited Newsweek trial >
FBI directors are, however, granted 10-year terms in order to insulate them from politics and partisanship. Thus, even if Trump is replaced by a Democrat in the White House it does not mean Wray will lose his comfortable salary.
Wray is no stranger to working in Washington. From 2003 to 2005 he worked as assistant attorney general when he oversaw the Department of Justice's criminal division. Wray was nominated by President George W. Bush and confirmed by the Senate.
He will now go back before the Senate Wednesday looking to avoid becoming only the second individual to have his FBI director nomination withdrawn by the president since hearings began in 1973.
How Much Does the FBI Director Make? Christopher Wray Would Have to Take Big Salary Cut if Confirmed | U.S.