FBI Director Comey Asked DOJ to Debunk Trump Wiretapping Claims: NYT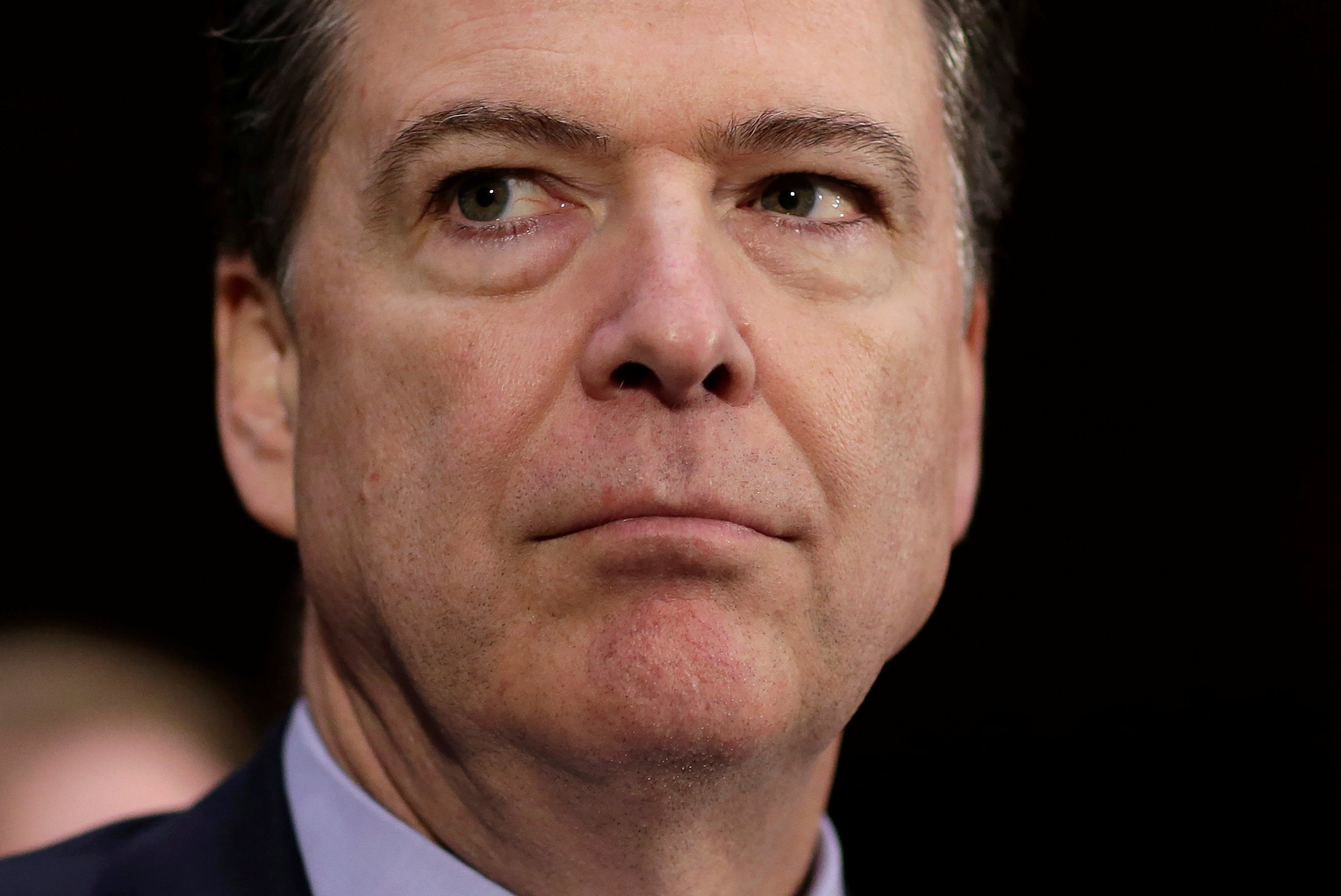 The FBI director asked the Department of Justice this weekend to publicly refute President Donald Trump's claims of wiretapping at the behest of President Obama, the New York Times reports.
The Department of Justice hasn't commented on Trump's accusations, nor has James Comey or the FBI issued a statement. The Times quotes "senior American officials" as saying that Comey wants Trump's claims debunked because they are untrue and "falsely insinuates that the FBI broke the law."
Trump sent four tweets on Saturday that accuse the former president of "tapping my phones...just prior to the election," after a week that included a successful address to Congress followed by days of controversy over Attorney General Jeff Sessions's truthfulness during his Congressional confirmation hearings. White House Press Secretary Sean Spicer called on Sunday for Congress to investigate Trump's unsubstantiated claims, which have been refuted by the former director of national intelligence, Obama's spokesperson and condemned by scores of politicians.
RELATED: Washington responds to Trump wiretapping claims
The Times reports that Comey's request was motivated by concern over the FBI's credibility as well as the prospect of raised expectations among Trump critics that federal law enforcement has clear evidence of Trump team ties to Russian officials, who intelligence agencies have said deliberately worked to undermine Hillary Clinton's candidacy to boost Trump.
Nothing prevents Comey from issuing a statement himself, the Times reports, and the FBI "keeps its own set of records and is in position to know" whether the president's accusations have any merit.
Comey was roundly criticized for informing Congress prior to the election that the FBI was reopening a probe of Clinton's private email server, an effort that didn't change his decision not to prosecute but was blamed by Clinton and others for hurting her standing just days before the vote.
The FBI director was nominated by Obama and confirmed by the Senate in 2013. He is serving a 10-year term, although the president can fire him if he chose.