'FBI Most Wanted' Release Date, Cast, Trailer, Plot: Everything You Need to Know About the New Spin-Off
As FBI's second season returns to CBS in January 2020, it brings with it a new spin-off—FBI: Most Wanted, focusing on the Fugitive Task Force introduced as part of the plot of Episode 18 of FBI's first series. Julian McMahon, Keisha Castle-Hughes and Kellan Lutz will lead the cast of new FBI agents, whose action-packed-adventures were explored in the trailer, which saw Agent LaCroix (McMahon) say: "Our job is not to bring justice to the most wanted; our job is to bring the most wanted to justice."
When is FBI: Most Wanted out on CBS?
The release date for the premiere of FBI: Most Wanted is Tuesday, January 7 on CBS. The episode will air at 10 p.m. ET, following the midseason premiere of FBI at 9 p.m, with episodes airing weekly from then. After airing, each episode will be made available to stream on CBS All Access.
For viewers who want to watch the pilot of FBI: Most Wanted, which aired as Episode 18 of FBI Season 1, before the new series starts, it is currently streaming on CBS All Access and the All Access Amazon Prime plug-in, as well as on FuboTV.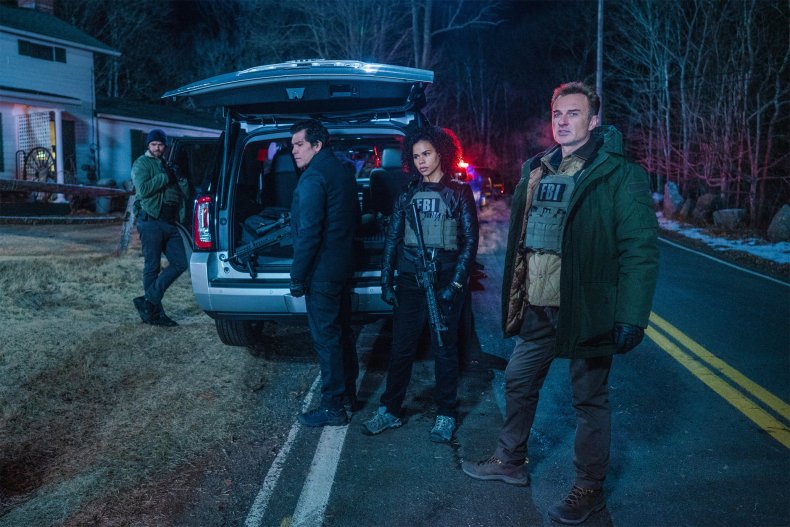 Who is in the cast of FBI: Most Wanted?
Leading the Fugitive Task Force will be Jess LaCroix, whom Deadline called, "an 'agent's agent' who's at the top of his game and oversees the team from the FBI's Most Wanted Unit, which is assigned the most extreme and egregious cases." He is to be played by Julian McMahon, the Australian actor best known for leading Nip/Tuck.
Joining him in the cast is Kenny Crosby, portrayed by Kellan Lutz of the Twilight saga. Speaking to CBS, the actor described his character as an "ex-Army vet and he struggles with some PTSD. It's a real thing and a real issue," adding, "you feel like you're playing a real-life superhero even though it's movie magic."
Joining the two male leads is Oscar nominee (for Whale Rider) Keisha Castle-Hughes playing Lynn Khanna, described by Deadline as, "a cowboy boot-wearing FBI analyst from a conservative Dallas family. She is a master of data-mining and social engineering with a sharp, earthy sense of humor. Lynn is tough, playful and young in years but an old soul at heart."
Alongside this trio, the main cast also includes Mars' Roxy Sternberg as Sheryll Barnes and Blackstone's Nathaniel Arcand as Clinton Skye.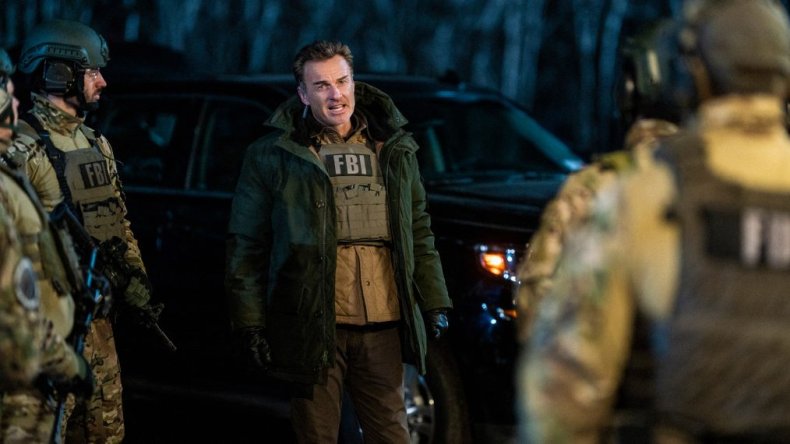 What will happen in FBI: Most Wanted?
The official CBS synopsis for the series reads: "FBI: Most Wanted is a high-stakes drama that focuses on the Fugitive Task Force, which relentlessly tracks and captures the notorious criminals on the Bureau's Most Wanted list. Seasoned agent Jess LaCroix oversees the highly skilled team that functions as a mobile undercover unit that is always out in the field, pursuing those who are most desperate to elude justice."
Speaking to CBS, McMahon said of the series: "The difference between this show and the one that spawned it is that one is set primarily set in New York City, and Most Wanted is more of a road trip drama."
FBI: Most Wanted starts on Tuesday, January 7 at 10 p.m. ET on CBS.