FBI Says at Least 5 Suspects Involved in Bomb Threats Against Black Schools
The FBI has identified at least five individuals that it says are involved in a series of "racially or ethnically motivated" bomb threats targeting historically black colleges and universities (HBCUs).
At least six HBCUs across five states reportedly received bomb threats on Monday. A dozen more schools received similar threats on Tuesday—which happened to be the first day of Black History Month.
One of these threats, called into Bethune-Cookman University in Daytona Beach, Florida, reportedly involved a wide-ranging plot that involved at least seven explosive devices. Daytona Beach Police Chief Jakari Young also said that the person who called in the threat told him of a planned mass shooting on the campus later that day.
Authorities swept Bethune-Cookman University, as well as numerous other HBCUs that had received similar threats. However, no bombs were found by any law enforcement agency.
Despite this, a number of universities were forced to go on lockdown as a result of the threats. This includes Howard University in Washington, D.C., one of the most well-known and prestigious HBCUs in the country, with alumni such as Vice President Kamala Harris and Thurgood Marshall, the first Black Supreme Court justice.
Additional HBCUs that reported similar bomb threats included Morgan State University in Baltimore, Xavier University of Louisiana in New Orleans, and Spelman College in Atlanta, among others.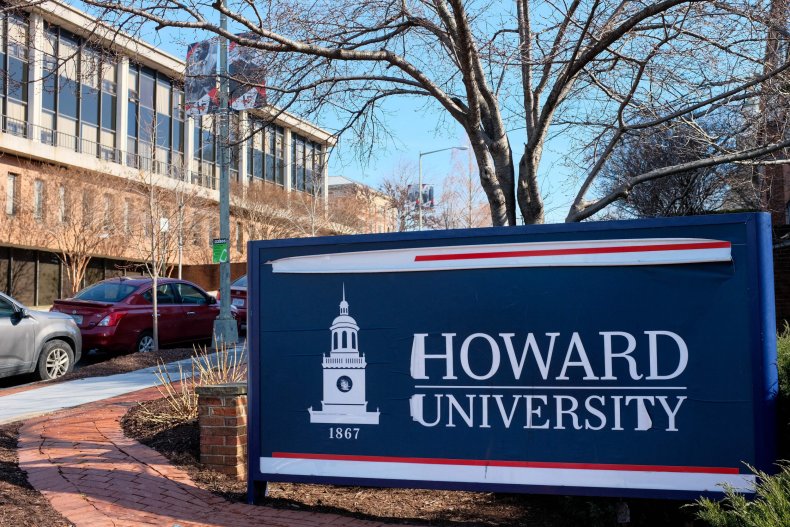 A senior law enforcement source told the Associated Press on Wednesday that the FBI was looking at at least five "persons of interest" that were connected to the myriad of threats. The source added that they could not speak publicly about the investigation, but said that a fake phone number was likely used to make the threats.
The FBI made it clear in a statement on Wednesday that the threats being made against HBCUs were almost certainly purposeful and targeted.
"This investigation is of the highest priority for the Bureau and involves more than 20 FBI field offices across the country," the FBI said in a press release. "These threats are being investigated as racially or ethnically motivated violent extremism and hate crimes. We are working closely with our local, state, and federal law enforcement partners; coordinating with the targeted institutions; and meeting with academia and faith leaders to share information."
Despite no explosive devices or bombs having been found on any HBCU campus, the bureau added that it "takes all threats with the utmost seriousness, and we are committed to thoroughly and aggressively investigating these threats."
A number of other entities also spoke out against the threats.
White House press secretary Jen Psaki said Tuesday that "it is scary, it is horrifying, it is terrible, that these students, these faculty, these institutions, are feeling under threat."
"Our Homeland Security advisor is in close touch with law enforcement authorities at a federal and local level, and we are assessing what we think the origin...is. We absolutely are behind these HBCUs, we want to make very clear that we take these threats seriously," Psaki continued.
South Carolina Senator Tim Scott tweeted Wednesday that he would be "briefed by the [Biden] administration about these threats. We must work together and stand united against hate in all its forms."
The National Association for the Advancement of Colored People (NAACP) also released a statement standing behind the colleges that were under threat.
"The Black community has long been plagued by threats of domestic terrorism against them in their schools, homes, and houses of worship," the NAACP said. "As we enter Black History Month, it is all too concerning that we are seeing a resurgence of these threats."
"We urge all of our NAACP state, local and national officials to remain vigilant and watch for forthcoming developments as the FBI investigates," the statement continued.
Newsweek has reached out to the National HBCU Alumni Associations Foundation for comment.
Update 02/02/2022, 7:15 p.m. ET: This story has been updated with a statement from Senator Tim Scott.