Will There Be an 'FBI' Season 5? All We Know So Far
FBI fans want to know if FBI Season 5 is on the cards, following the ending of Season 4 on Tuesday, May 24.
CBS opted to re-air FBI Season 4, Episode 12 titled "Pride and Prejudice" which originally aired on February 22, in place of the planned Season 4 finale in light of the school shooting that killed 19 children and two adults at Robb Elementary in Uvalde, Texas.
Originally, the FBI Season 4 finale was set to include a storyline involving the FBI team preventing a school shooting. At the moment, it is unknown if the original Season 4 finale will air at a later date.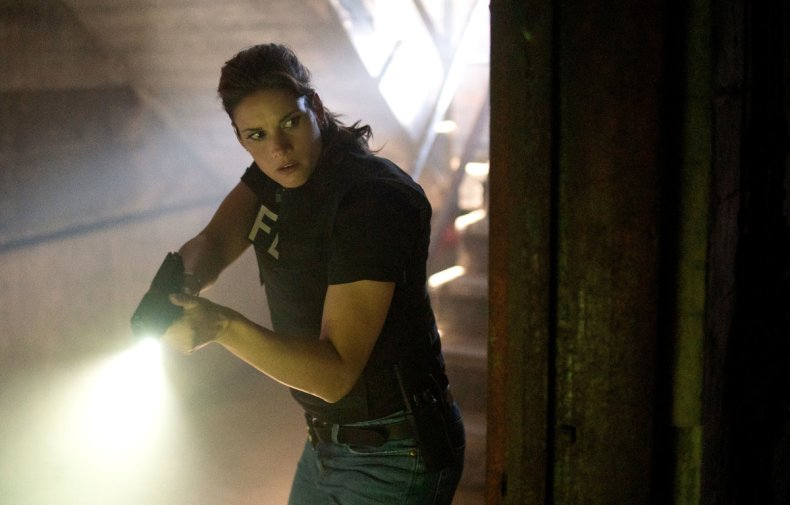 For now, Season 4 is over and fans are desperate to know if there will be a Season 5 of FBI.
Newsweek has everything you need to know.
Will There Be an 'FBI' Season 5?
There is good news for fans of FBI. The show will return for Season 5 to CBS.
In even greater news, FBI will not only be back for just Season 5, but CBS has renewed the cop drama for Season 6 as well.
Simultaneously, CBS renewed the two FBI spinoffs FBI: International and FBI: Most Wanted for two more seasons.
Announcing the news in early May 2022, Kelly Kahl, president of CBS Entertainment said: "The FBIs are one of the most successful brands in the entire TV landscape and a powerful cornerstone of our #1 lineup.
"They've attracted a dedicated, loyal fan base, thanks to the extraordinary vision of executive producer Dick Wolf and the talents of all three outstanding casts and creative teams. I know we and our viewers look forward to two additional seasons of engaging, heroic stories."
At the moment, an official release date for FBI Season 5 has not been announced by CBS, but the network has confirmed Season 5 and Season 6 will be a part of the 2022-2023 and 2023-2024 schedules.
FBI usually airs in the fall, so fans can expect Season 5 to follow suit.
In the meantime, you can catch up with all things FBI, FBI: Most Wanted, and FBI: International via the CBS App now.
What Will Happen in 'FBI' Season 5?
As per usual, FBI Season 5 will follow the elite team of experts in New York's FBI Unit.
Over the past four seasons, the FBI team has investigated a variety of cases including the hacking of a hospital for ransom, protecting powerful politicians, gas poisoning, and much, much more. Season 5 will see the team take on more challenges and attempt to balance their personal lives against their career.
Fans will also be waiting to see if Agent Maggie Bell (played by Missy Peregrym) will return after she was poisoned with sarin gas and others will be waiting to see if Maggie and O.A. (Zeeko Zaki) will eventually turn their friendship into a romantic relationship.
There were 22 episodes in FBI Season 4 and it is highly likely that Season 5 will follow suit. Season 4 also saw a cross-over with the two other FBI franchises: FBI: Most Wanted and FBI: International, and it is possible Season 5 of FBI could see the same.
Who Will Star in 'FBI' Season 5?
The entire main cast is set to return for FBI Season 5.
This means fans will be reunited with Missy Peregrym as Agent Maggie Bell, Zeeko Zaki as Agent Omar Adom and Katherine Renee Turner as Agent Tiffany Wallace.
John Boyd will also return as Agent Stuart Scola and Shantel VanSanten is also likely to be back as Special Agent Nina Chase.
Fans will also see the return of Jeremy Sisto as Assistant Special Agent in Charge Jubal Valentine and Alana De La Garza as Special Agent in Charge Isobel Castille.
Also likely to return for FBI Season 5 are:
Taylor Anthony Miller as Kelly Moran
Vedette Lim as Elise Taylor
James Chen as Ian Lim
Roshawn Franklin as Agent Hobbs
Mara Davi as Samantha Kelton
Caleb Reese Paul as Tyler Kelton
FBI is streaming on the CBS App now.