FBI Should Investigate if Ivanka Trump Involved in 'Deception' Over Russia Contacts, Say Democrats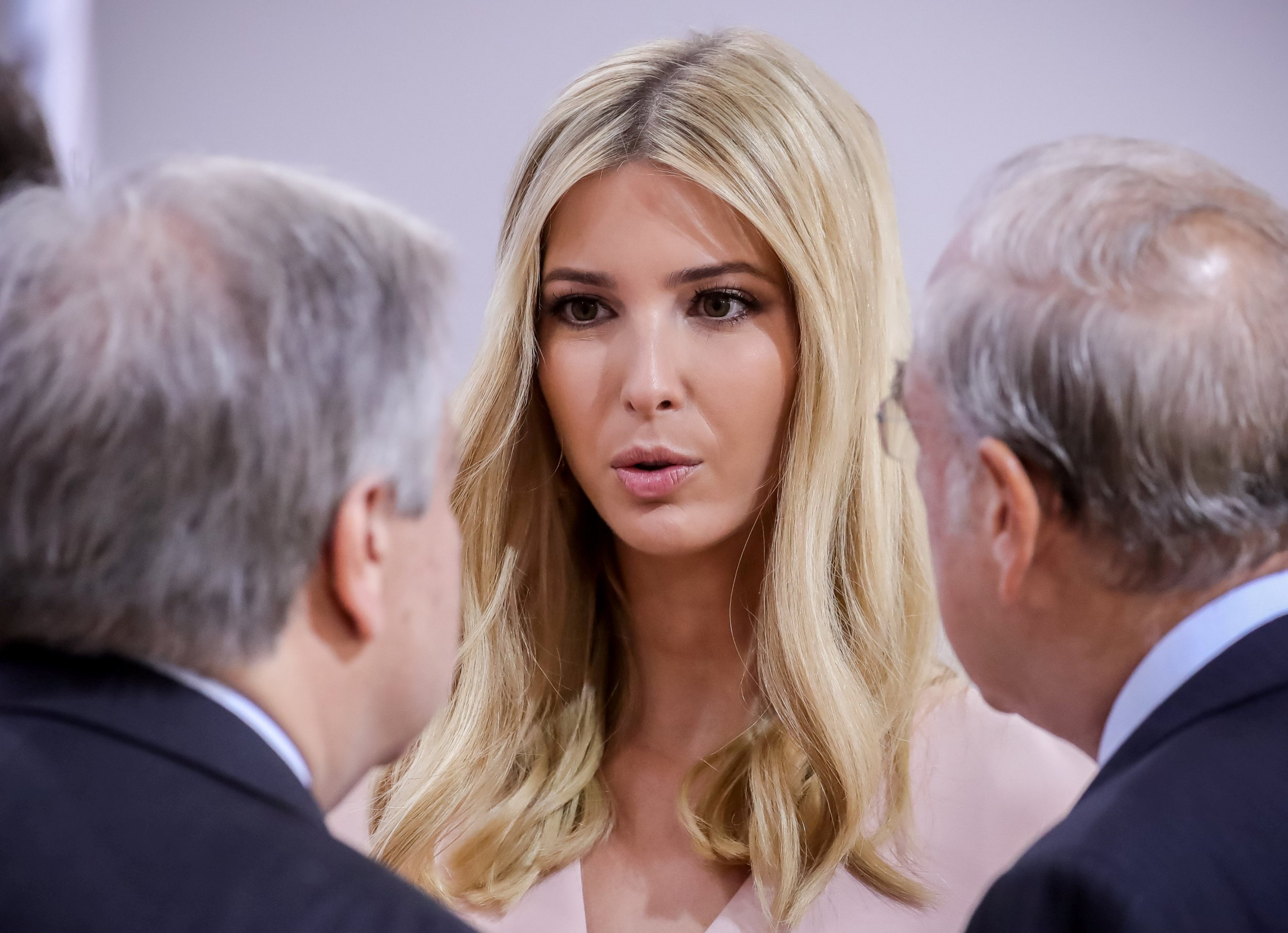 Democrats are asking the FBI to review whether President Donald Trump's daughter Ivanka Trump disclosed her husband Jared Kushner's meetings with Russian officials on her application for security clearance.
In March, Ivanka Trump took a job in her father's White House equal in rank to his national security adviser and chief of staff—two of the most powerful positions in the U.S. government. The documents she submitted to gain clearance would have asked her to disclose any contact with foreign governments, as well as any contact immediate family may have had.
On Wednesday, 22 House Democrats submitted a letter to acting FBI Director Andrew McCabe demanding the bureau investigate whether there are any discrepancies in Ivanka Trump's filings to get access to America's most closely kept secrets.
"Lack of candor, particularly regarding contacts with Russian officials, has been a significant issue for the Trump administration," the Democrats wrote in the letter. They added that they are concerned that Ivanka Trump may have engaged in "deception."
Virginia House Representative Don Beyer led the drafting of the letter and has spearheaded other efforts to have Kushner's security clearance revoked.
Between her and Kushner, "the couple have been assigned expansive policy portfolios, even as they maintain a business empire that relies on foreign financing and manufacturing," the Democrats wrote.
"The juxtaposition of their public and private roles may be murky and confused," they added, "but her obligation to disclose her families' and her foreign contacts is not."
Last week, The New York Times revealed that Kushner and Donald Trump Jr. had met with a Russian lawyer in June 2016. The lawyer had offered Trump Jr. information from the Russian government that was potentially damaging to rival presidential candidate Hillary Clinton. Trump Jr. released an email chain showing the offer of information, but he and the president's lawyers say there was nothing illegal about the meeting.
The meeting was made public after Kushner revised his security clearance application form this June—more than a year after it happened. President Donald Trump named Kushner as his senior adviser last November and has assigned him major tasks such as working to broker Middle East peace and restructuring the federal government.
Kushner's legal team has been going back in the past month and filling in the blanks of seven years of his contacts with foreign government officials, after he submitted incomplete forms earlier this year. Kushner has added more than 100 names to his list of foreign contacts.
Related: Critics say Jared Kushner shouldn't get a top-secret security clearance
Additions Kushner's lawyers made included disclosing his December 2016 meeting with Russian ambassador to the U.S. Sergey Kislyak. In the meeting, Kushner allegedly sought to create a communications backchannel between the Trump team and the Kremlin from Russian diplomatic facilities.
According to other additions to the forms, Kushner also met the same month with Sergey Gorkov, the president of the state-run Russian bank VEB who trained with the Russian security service (FSB).
The form asks applicants to list whether "you or any member of your immediate family in the past seven years had any contact with a foreign government, its establishment (such as embassy, consulate, agency, military service, intelligence or security service, etc.) or its representatives, whether inside or outside the U.S."
Ivanka Trump should have listed her husband's contacts with Russian officials and representatives, Democrats said in their letter. It is illegal to withhold information from the security clearance application form, known as an SF-86. Officials could face up to five years of jail time for withholding contacts from the form.
Ivanka Trump has had her own contacts with Russians who may be representatives of the Russian government. In 2014, she toured Russian oligarch Emin Agalarov's real estate developments in Moscow. Agalarov's family has received awards from the Kremlin and helped set up Trump Jr.'s controversial meeting.
The White House did not respond to Newsweek's questions about whether Ivanka Trump disclosed her, her husband's or her brother's meetings with Russian or other foreign officials and representatives on her security clearance form.