Weighing Ivanka Trump's Powerful White House Job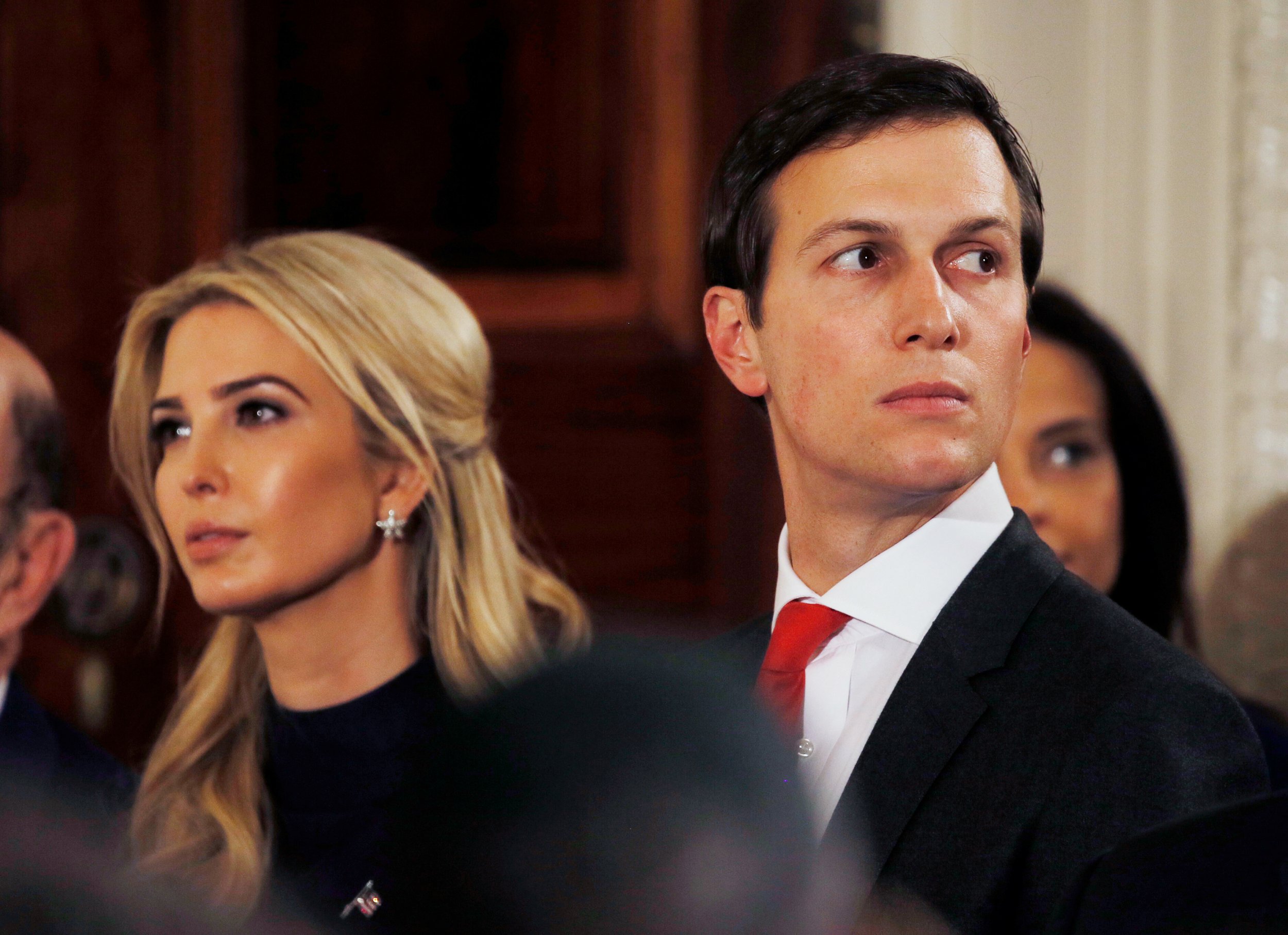 Ivanka Trump is taking a job in her father's White House that will be equal in rank to his national security advisor and chief of staff—two of the most powerful positions in the U.S. government.
In a change of course after it was announced last week that she would act only as a volunteer while getting an office in the White House, Trump will soon join husband Jared Kushner as an assistant to the president, making her a federal employee.
Related: Ivanka Trump White House role—first daughter to visit Angela Merkel in Germany 'very soon'
The move runs counter to past Trump statements about joining the administration and those of transition officials, who said President Donald Trump's children would have no part in governing. In a statement on Wednesday, Trump said she was taking up the role because she wanted to be held accountable under government ethics agreements. "I have heard the concerns some have with my advising the President in my personal capacity while voluntarily complying with all ethics rules," Trump said, adding she "will instead serve as an unpaid employee in the White House Office, subject to all of the same rules as other federal employees."
The 35-year-old's husband is also an unpaid employee. The move means Trump will need to submit a form to the U.S. government's ethics office explaining how she will distance herself from the clothing, cosmetics and other brands that bear her name. She says she has stopped being involved in the day-to-day operations of her company, but still owns the brand.
While there has been criticism of the idea of the president being advised by family members, some observers say it's the best arrangement that could be worked out.
"These lines of informal advice were already well established," said Joe Devanny, a research fellow at King's College, London, who studied the Trump transition team. "If that relationship is a fixed point in the way that the Trump administration will run, it's better to make it as formal as possible with a flow of information and a paper trail."
With Trump being a federal employee, there will be some transparency and visibility to her relationship with her father that wasn't there before, Devanny said, and could provide answers to questions about the advice the president is getting. However, he said the arrangement does also complicate things.
For one, Trump will be a point of contact for foreign governments, like her husband, which makes it more difficult "for the state department to follow bilateral communication" between the U.S. and other countries and creates a "coordination problem that gets harder the more people in the White House that are performing that role," Devanny said.
It makes the National Security Advisor H.R. McMaster's job "that much harder," he said, since McMaster is coordinating flows of information to the secretaries of state and defense. "It looks from the outside like a slightly complicated and fairly loose network," Devanny said, adding that it's better than some other options.
Others disagree. When asked via Twitter how Trump was qualified to take up the post, Michael McFaul, a former U.S. diplomat and Stanford University professor of political science, wrote: "Well... I don't know."
And even people within the Trump inner circle have raised objections. Days after Donald Trump's election victory, the vice chairman of his executive transition committee, Rudy Giuliani, said on CNN's State of the Union that "there will have to be a wall between" Trump's children and "government matters." Meanwhile, Ivanka Trump herself said in an interview on 60 Minutes the same day that she wasn't planning to work in the White House and would instead work on "being a daughter."
After the news last week that Trump would be joining her father in the White House only as a volunteer, former Labor Secretary Robert Reich called it "like a coup, and the dictator's family is moving into the palace as it prepares to the loot the country."
The latest developments, Reich wrote on Facebook on Wednesday, represent "progress," because she will need to adhere to government ethics agreements. But Reich said he doubted "her change of mind would have happened had she not taken huge heat from the public for the former arrangement." He also questioned whether she would put her assets into a blind trust—a move traditionally followed by elected officials but not by her father.
A 1967 anti-nepotism law that was put into place after President John F. Kennedy appointed his brother, Bobby Kennedy, as attorney general won't play a role in this case, as it only only applies to relatives of the president who are appointed to the government and get paid. Neither Kushner nor Ivanka Trump are drawing a paycheck.
In a statement to the Associated Press about her new position, Trump acknowledged that if her father wasn't elected, she "wouldn't be here in Washington." Also, while she has taken up advocacy of issues such as women in the workforce, she hasn't publicly pushed back against some of her father's controversial policies, like his push for a travel ban, cuts to public services in favor of building a border wall and his U-turn on his predecessor's efforts to fight climate change.
"I want to add positive and meaningful value," Trump said, "and people will be able to judge with time if I've been successful in that goal."