FCC Warns of Text Scam Offering $30K in Coronavirus Relief: 'This Program Doesn't Exist'
Scammers are using "hoax text message campaigns and scam robocalls" to prey on consumers during the coronavirus epidemic, according to the Federal Communications Commission. Among these scams is a text claiming to be from the "FCC Financial Care Center" offering people $30,000 in Covid-19 relief, but no such program exists.
"There is no FCC program to provide relief funds to consumers," the FCC said in a statement. "The text is likely a phishing attempt to get banking or other personal information from victims."
The scam is also just one of many that have proliferated during the epidemic, a time in which criminals are using financial and health fears to prey on business owners, unemployed people, students, the elderly and anyone with money or information worth stealing.
Luckily, the Federal Trade Commission and the U.S. Food & Drug Administration have both posted consumer listings about similar scams.
Some scams offer free masks, home testing kits, government grants, bogus cures or health insurance. Others impersonate government agencies or ask people to create accounts using their personal, health insurance and banking information on fraudulent websites that claim to help people receive stimulus checks or promise additional funds.
"Do not click on links in texts related to the virus," the FCC warns. "If you think you've been a victim of a coronavirus scam, contact law enforcement immediately."
Other robocall scams include ones offering work-from-home opportunities, student loan repayment plans, and debt consolidation offers. "Small businesses are also getting scam calls about virus-related funding or loans and online listing verification," the FCC writes.
The Better Business Bureau has also warned of text messages that purport to be from the U.S, Department of Health and Human Services requiring people to take a "mandatory online Covid-19 test" on a website.
"There is no online test for coronavirus!" the BBB writes, adding, "Government agencies do not typically communicate through text messages."
The BBB also advises people to make sure that any supposed government web addresses actually end with the .gov suffix, to verify the actual existence of any agencies and entities that contact you and to beware of "lookalike sites" that look legitimate but lack the numerous links or contact information commonly provided on government websites.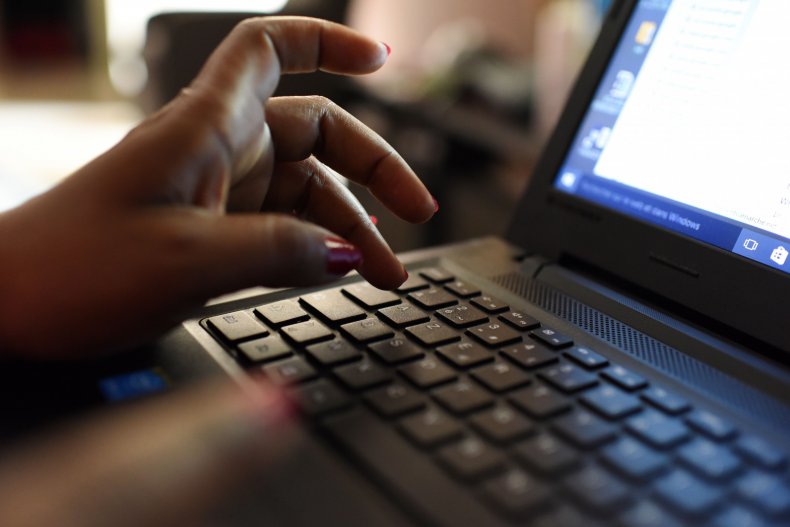 Similarly, the World Health Organization has warned about any calls soliciting donations or asking for account information. Often such callers will claim to represent the WHO or legitimate charity organizations.
People who want to make online donations should visit the organizations' legitimate websites rather than provide any payments to unknown people over the phone.
Generally, the FCC is advising people not to respond to calls or texts from unknown numbers, never to share personal or financial information (especially if you feel pressured to do so) and to check with any friend who sends you a text with a suspicious link that seems out of character to ensure that they weren't hacked.
"Scammers often spoof phone numbers to trick you into answering or responding," the FCC writes. "Remember that government agencies will never call you to ask for personal information or money."
"As for where these scams come from, many of them come from overseas. You can see from this recent action that they often come in through so-called gateway providers," an FCC spokesperson told Newsweek.