FCC's 'Equal Time' Rules Prompt Stations to Take The 'Dr. Oz Show' Off The Air
TV stations in Cleveland, New York City, and Philadelphia announced Wednesday that they are going to stop airing the "Dr. Oz Show", citing the Federal Communications Commission's "equal time" rules regarding political campaigns.
The announcement comes a day after the host of the show, Dr. Mehmet Oz, officially entered the race for a U.S. Senate seat in Pennsylvania, the Associated Press reported.
Under the FCC rule, candidates have a right to request equivalent air time as their competitors, which the stations said could be violated if they continued to air the show hosted by Oz. The stations that announced the move include Fox's local affiliates in New York City and Philadelphia because parts of northeastern Pennsylvania get the signal for some New York TV channels. Similarly, Cleveland's WJW-TV said its signal crosses into Western Pennsylvania.
Oz, 61, joins a crowded Republican primary in the state after Sean Parnell, previously endorsed by former President Donald Trump, recently left the race following his custody battle and domestic abuse allegations becoming public.
The seat could decide the majority in the U.S. Senate, as Pennsylvania has been decided by a one percent margin in the last two presidential elections, once force Trump and for President Joe Biden last year.
Oz has reportedly lived in New Jersey for the past two decades and filmed his show in New York City, and said he moved to Pennsylvania last year. He voted absentee in the state's November elections, registered to the address of his in-laws, according to the AP.
Oz has also been the subject of criticism from other medical professionals over the products and methods endorsed on his show.
A group of doctors wrote a letter in 2015 requesting he be fired from his position at Columbia University's medical school, saying he used his show to promote "quack treatments and cures in the interest of personal financial gain." He was not fired.
Oz entered the race along with several other wealthy Republicans following Parnell's exit. They include conservative media personality Kathy Barnette, real estate investor Jeff Bartos, and former Trump ambassador to Denmark Carla Sands, who returned to her home state after living in California for most of the past 40 years, according to The Associated Press.
For more reporting from The Associated Press, see below.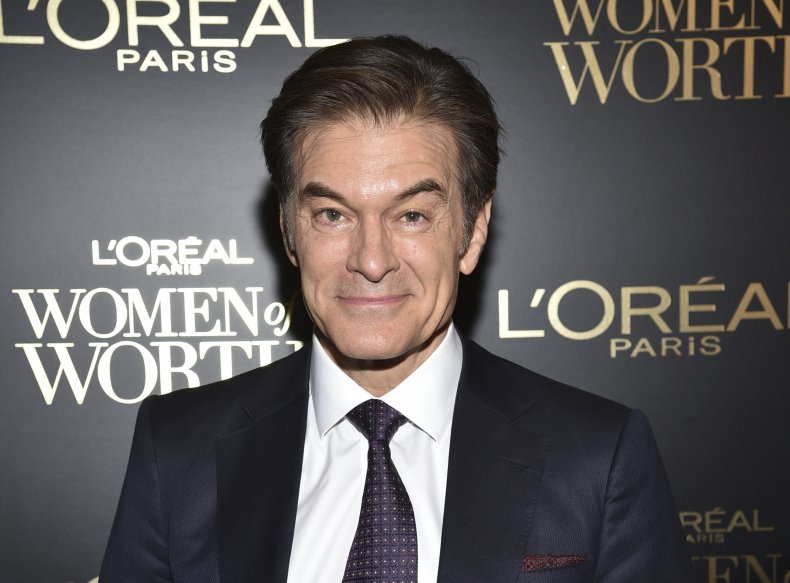 Other stations in Pennsylvania may follow suit. The show typically airs at 2 p.m. on weekdays.
Oz became a household name as a guest on Oprah Winfrey's show before starting his own show in 2009. He films the show in New York City.