'I Feared the Loss of Roe v. Wade, So I Had a Vasectomy'
When I found out I was going to be a dad, it was definitely a surprise. I met my girlfriend, Taylor, on a dating app during my freshman year of college. We'd only been dating a for around a year and a half when she told me she was pregnant.
Initially, I was shocked and scared, but I had great support systems around me. Taylor and I sat down and had a conversation about how we would approach becoming parents; whether we would remain in a romantic relationship or choose to separate and co-parent our child.
Fortunately, we ended up staying together, which has been great because we work really well as a couple. I celebrated my 20th birthday eight days before our the birth of our daughter, Lily, in May 2019.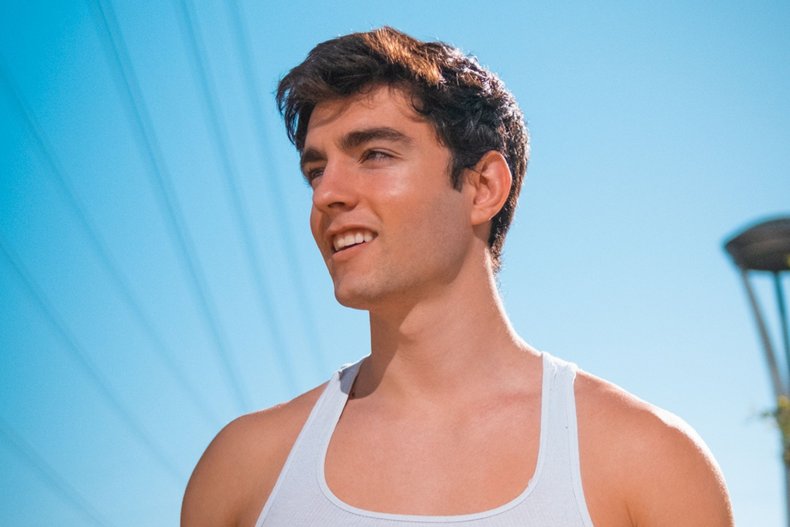 At college I studied engineering, but I realized soon after starting the course that I didn't want to follow that career path. I knew becoming a dad meant I would have to start earning money, so I dropped out of college to get a full-time job in social media.
I spent some time running accounts for various companies while trying to build up my own online following. In October last year, Taylor and I made the transition to being full-time content creators, which we love because it means we can spend more time with Lily.
The first years of parenthood were pretty tough. We spent a lot of time in lockdown during the COVID-19 pandemic, so it was very hard to socialize and we felt isolated at times. Because we are younger parents, we don't have any friends with kids, so it was also hard to interact in that way.
Before Taylor fell pregnant, she and I had been using temporary contraceptive methods, but after Lily was born, we began having conversations about what we wanted out of life. We eventually came to the conclusion that neither of us wanted more kids. So, we started looking at more permanent contraceptive options.
Living in Texas, we felt there was constantly this underlying idea that women's reproductive rights were under attack, so access to abortion was always something in the back of our minds.
As we discussed options, I began to understand what Taylor's experiences with contraception had been like over the years. I realized that it's not always easy for women; the pill and other forms of female contraceptives could really mess with her hormones, condoms were somewhat unreliable and getting any type of female sterilization is extremely difficult for an unmarried young woman.
I felt that male contraceptives were just not part of the conversation surrounding pregnancy. In my opinion, it takes two people to have sex and responsibility for birth control should be shared equally. I began to consider having a vasectomy.
I was fortunate enough to grow up in a family with a lot of history in the medical field, which meant I understood conceptually what the procedure was. I knew how they worked and didn't believe common misconceptions. For example, a surprising number of men I have encountered believe a vasectomy is the same as castration.
In September last year, a law called the Heartbeat Bill, which bans all abortions after a fetal heartbeat has been detected, was implemented in Texas. We knew abortion would be much harder and that neither Taylor or I wanted any more children in the future, so I decided I would undergo the procedure.
Despite my knowledge of the operation, it was still a daunting prospect, so I put off booking my vasectomy for a while. However, in May 2022, I heard on social media that the Supreme Court would soon vote to overturn Roe v. Wade, effectively banning abortion in Texas. After hearing the news I booked my first appointment straight away.
The process was very simple. It started with a 10-15 minute phone consultation, which was much easier than I expected. The doctor was very nice, he explained the procedure and didn't ask me many questions. It was all pretty straightforward.
Before my appointment, I was terrified, but I knew it was the right thing to do. One of the biggest things which put me at ease was having conversations online with other men who had previously had vasectomies and realizing the outcome of the procedure would be well worth it.
I was able to get anti-anxiety medication before the procedure, which only lasted around 10-15 minutes. I was awake the entire time while under local anesthesia and doctors explained the entire process to me. I was able to walk out of the doctor's office and Taylor drove me home. I rested in bed for around two days, but after a week I was up and moving like I normally would. It hurt more when I had my wisdom teeth out.
Four weeks after my vasectomy, the decision to overturn Roe v. Wade was announced. I'm definitely thankful I had that as an option and very glad to have made that choice.
Vasectomies are technically reversible, but it's best to treat them as if they're not, because having the operation reversed doesn't guarantee success in conceiving a baby. I'm not against the idea of having the procedure undone, but Taylor and I have decided that if we want another child in the future, we'll foster or adopt.
Having the operation has been a huge relief for me. If you know you don't want kids in the future, why run the risk? I believe everything about the process of getting an abortion in the U.S. is difficult. Sure, for men it's stressful but for women it's really hard. You can save a lot of pain and anxiety by avoiding that.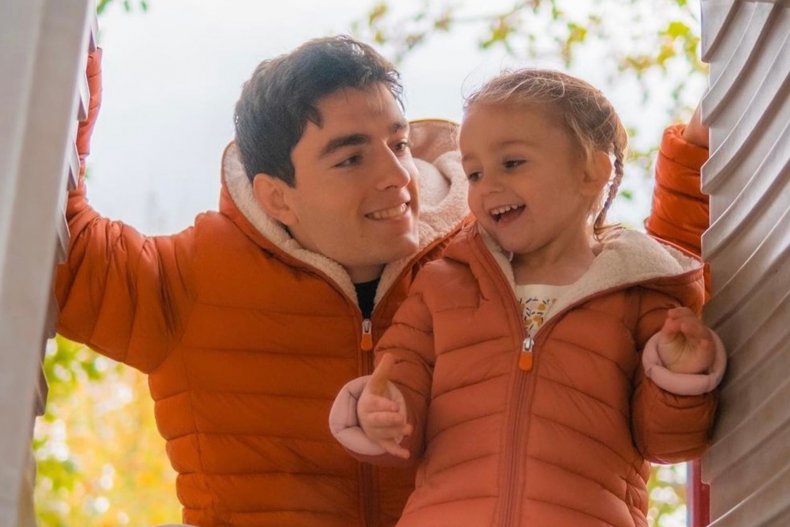 The day that Roe v. Wade was overturned, Taylor said: "I'm not seeing a lot of guys speak out on this, you should say something." I was kind of hesitant. TikTok and Instagram are our main sources of income and this isn't the type of content I normally produce. After a few hours of thinking, I decided it was right to voice my views on the matter and posted a video explaining my decision to have a vasectomy.
My audience is primarily men, but the video itself has resonated far more with women. Many female users have been thankful to hear a man speaking out about this issue, but lots of others have been shocked at how easy it was for me to undergo this procedure.
Women often have to fight for their right to contraception, but in my experience, my hand was held the entire way through. I think that's because there's a lot of misogyny in the United States healthcare system when it comes to pregnancy and contraception.
Many people have told me I was too young to make this choice. I am young, but I'm also already a parent. I think there's an implicit assumption the desire to have children is natural and if you don't have that desire, then you're either too young or you're wrong. Some people believe that if you don't want to have kids there's something wrong with your life, which I don't think is fair.
I want to open up the conversation about vasectomies and destigmatize them; I want young men to realize that while they can be scary, they are a viable option for those who don't want kids.
Keith Laue, 23, from Austin, Texas, is a full-time content creator who lives with his girlfriend Taylor and three-year-old daughter Lily. You can follow his TikTok or Instagram @keith_laue.
All views expressed in this article are the author's own.
As told to Monica Greep.