Fear of War With Russia Prompts NATO to Reorganize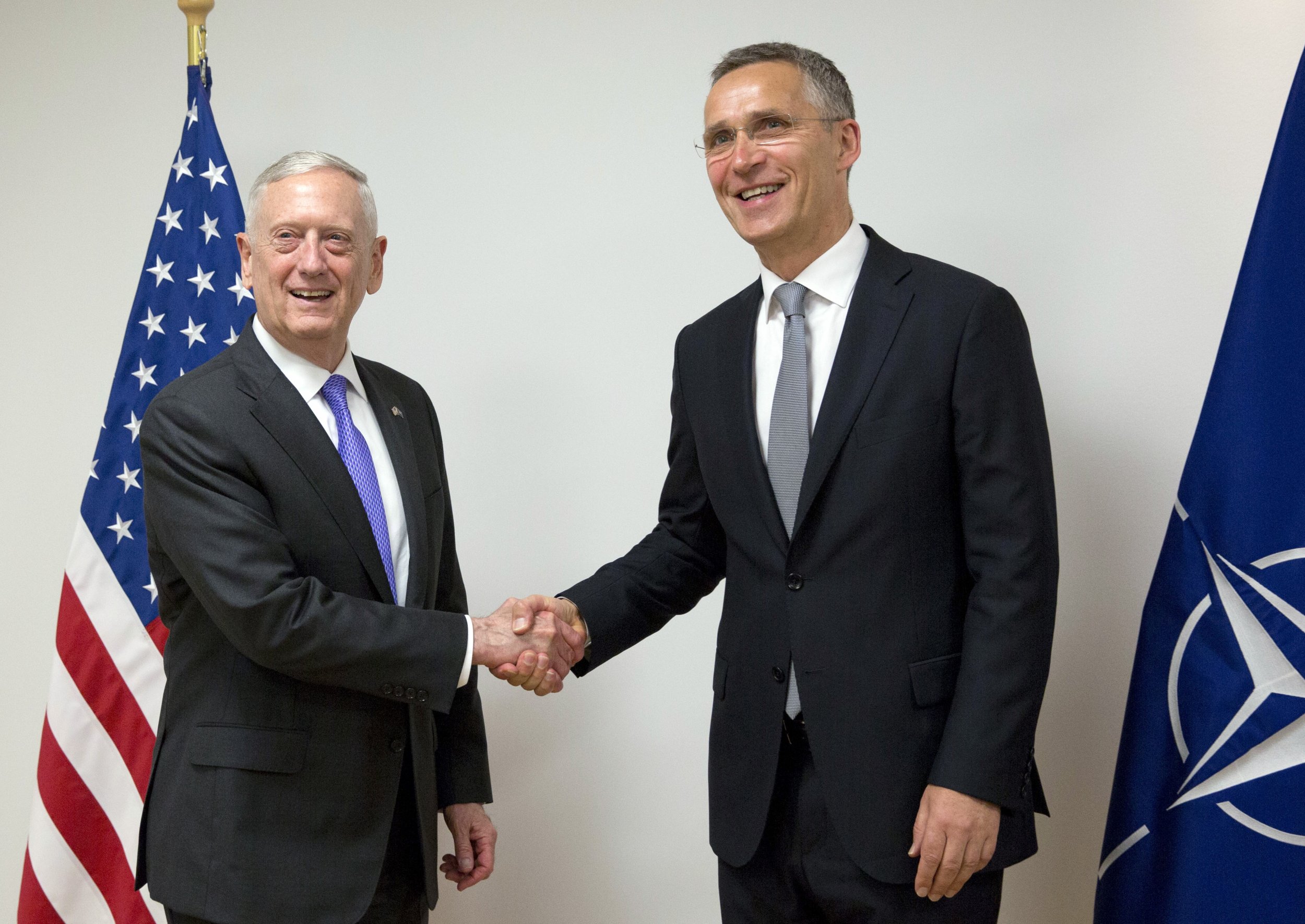 NATO will reportedly revamp its command structure to prepare for a fast-moving—and possibly Arctic—conflict with Russia as tensions return to near–Cold War levels.
In NATO's quarterly meeting in November, defense ministers will discuss creating two new commands to improve logistics and protection for supply lines, The Wall Street Journal reports.
One of the new commands would focus on improving mobility as NATO is concerned about its ability to move people and goods expeditiously.
"The alliance has to move as quick or quicker than Russian Federation forces for our deterrent to be effective. Speed is what will give our civilian leaders options other than a liberation campaign," Lieutenant General Ben Hodges, U.S. Army Europe commander, said in early October.
Hodges and other commanders want to create a Europe-wide zone that would eliminate red tape so materials and people could move more quickly across borders.
"The ability to deploy forces quickly across the alliance is important for NATO's collective defense. Allies are adapting national legislation to allow military equipment to transit faster across borders and are working on improving national infrastructure," said NATO spokeswoman Oana Lungescu.
The other command would focus on protecting sea lanes in the Arctic and Atlantic oceans from submarine threats. These sea lanes are crucial to bringing supplies to forces in Europe. As global warming has melted ice in the Arctic in recent years, expanding accessibility, geopolitical tensions between Russia and NATO have also seeped into the region.
Indeed, NATO is prepping for conflict in a region that wouldn't be accessible without global warming, which President Donald Trump has referred to as a "hoax" created by the Chinese. Trump has also been critical of NATO and America's involvement in it, and seemingly struggles to understand its purpose and structure.
Both NATO and Russia have been very active and increasingly aggressive over the past year or so as the Kremlin's annexation of Crimea, among other issues, continues to be a point of contention.
Russia and U.S. troops training with NATO conducted drills in close proximity to one another in September. Subsequently, NATO announced in early October that it would send a 10-nation force to Romania as Russia increases its military presence in the Black Sea region.
Some have described the buildup of Russia and NATO forces as the largest assembling of militaries since the Cold War.