A Federal Appeals Court Just Struck a Huge Blow to the BDS Movement | Opinion
On Wednesday, the U.S. Court of Appeals for the Eighth Circuit dealt a major blow to those who would illegally discriminate against the Jewish state of Israel.
In Arkansas Times, LP v. Waldrip, the full court sitting en banc upheld an anti-discrimination law prohibiting state entities from contracting on ordinary terms with companies that discriminatorily boycott Israel. A majority of states have adopted similar bills, motivated by the rise of the antisemitic "Boycott, Divestment, and Sanctions" (BDS) movement, and while BDS supporters across the country have cleverly tried to pretend these laws somehow infringe on their First Amendment rights, the first appellate test of the issue thoroughly debunked that claim.
None of the states' "anti-BDS" laws prohibit speech that is critical of Israel. None of them target advocacy for Palestinian rights; and none of them stop anyone from boycotting anything. All they say is that if a business does choose to commercially boycott Israel in a discriminatory manner—that is, based on race, color, religion, gender, or national origin—then a state can exercise its own speech and choose not to support it.
This should not be controversial: Courts have consistently held that anti-discrimination laws do not violate the First Amendment. Arkansas, like every state, has a compelling interest in preventing invidious discrimination and can implement that interest by imposing conduct-based regulations on commercial activity (i.e., not speech) and government contractors. In fact, organizations like the American Civil Liberties Union (ACLU) have publicly championed this idea in a variety of other contexts when it better suited their ideological leanings. And yet, in 2018, when the Arkansas Times filed a test case against Act 710 on the grounds that it suppressed protected speech, the ACLU hypocritically argued on the publication's behalf that discriminatory commercial decisions should be protected by the First Amendment.
A casual observer—that is, not the ACLU—might have been confused by the word "boycott," which in other contexts could refer to protected activities. As the Supreme Court ruled in NAACP v. Claiborne Hardware Co., those elements of a boycott that do involve protected First Amendment activity do not lose that protection just because they are accompanied by non-expressive elements. But as the Court explained in Rumsfeld v. FAIR, to the extent that a boycott does involve non-expressive activity, that specific activity is not protected.
It was therefore unsurprising when the Arkansas district court originally ruled in favor of the state—that is, a boycott of Israel, defined by the Act as commercial actions undertaken in a discriminatory manner, is "neither speech nor inherently expressive conduct" and is therefore not protected by the First Amendment. The Arkansas Times appealed, however, and in February 2021 a divided Eighth Circuit panel remanded the case for further findings.
BDS supporters seized on that interim procedural opinion to falsely claim that the law had been invalidated. It never was, and doing so was never even a question for the Court to consider at the time.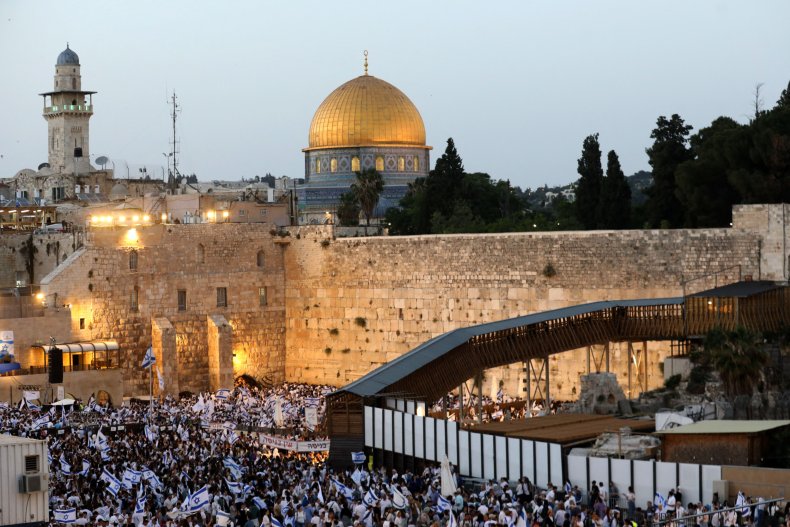 First and foremost, that panel accepted the underlying principle that commercial decisions are not inherently expressive. Far from being an adverse ruling, that understanding alone confirmed the First Amendment constitutionality of anti-BDS laws. Still, two of the Eighth Circuit judges narrowly focused on one subclause in the Act's definition of boycott that they felt could (ignoring all the relevant canons of statutory construction) be misconstrued as also applying to expressive conduct: the phrase "other actions intended to limit commercial relations with Israel."
Nevertheless, and despite the strange remand, even that ruling was actually a win for the state, which never intended to limit anything but non-expressive commercial activity in the first place. In the worst-case scenario, Arkansas might have had to slightly amend its statutory language to further clarify what "other actions" meant in the relevant subclause.
But that fact did not stop the BDS movement from celebrating its "victory," and the ACLU from sowing public confusion by misrepresenting what had happened. It is relatively rare for an appellate court to grant full en banc rehearing of a case, and rarer still for an en banc court to overturn a panel; perhaps it was these groups' hubristic reports of their own success, and their accompanying threats to go after other anti-discrimination laws in other states, that led the Eighth Circuit judges to step in reinstate the district court's dismissal of the case.
The 9-1 opinion clearly confirmed that anti-BDS bills do not run afoul of the First Amendment; that they are consistent with Claiborne; that FAIR is the case that governs; that anti-discrimination laws that regulate non-expressive commercial activity do not prohibit protected speech; and that the panel was clearly wrong to ignore rudimentary rules of statutory construction.
Now that the Eighth Circuit has clarified its position, perhaps the ACLU can as well. Specifically, the ACLU must explain why anti-discrimination laws should be applied differently only here, where the illegal discrimination that the law seeks to prevent is that against the world's only Jewish state.
It would seem that there is a word for that.
Rabbi Dr. Mark Goldfeder, esq. is the director of the National Jewish Advocacy Center.
The views in this article are the writer's own.