Federal Cannabis Legalization is an Opportunity to Realize Justice and Jobs | Opinion
When President Joe Biden assumed the Oval Office, he replaced a painting of Andrew Jackson favored by his predecessor with one of Franklin D. Roosevelt. As decorating choices go, it was a bold and timely statement of national redirection, hearkening back to America's emergence from the Great Depression.
President Biden is striving to follow FDR's model in many ways—aiming for a fast start in policymaking in his first 100 days and urging government intervention to ease families' economic hardship, strengthen infrastructure and spur a robust resurgence in jobs after COVID-19.
In this vein, there is another opportunity our president should capitalize on immediately. Just as FDR ended the prohibition of alcohol soon after taking office, Biden should work to legalize cannabis right away.
Evidence indicates that cannabis legalization can serve as a catalyst for America's economic revival. After Prohibition's repeal, for instance, alcohol taxation contributed nearly half of federal revenues, funding much of President Roosevelt's New Deal while also putting people back to work. Now at a time when many state and local coffers are empty and trillions in federal COVID relief and stimulus investments are urgently needed, taxes on legal cannabis could help pay for an ambitious Biden agenda and create up to 1.6 million jobs.
Fortunately, the consensus on cannabis legalization is growing. More and more Americans have realized that its criminalization has been deeply racist from the beginning.
In the 1930s, Black people were about three times as likely to be arrested for violations of the very first cannabis restrictions. Little has changed in nearly a century. Today, about 20 percent of Americans from all backgrounds say they enjoy cannabis regularly, but Black people remain over three times as likely to be convicted for possession.
The war on cannabis has filled our jails and prisons with non-violent "offenders," disproportionately emptying minority neighborhoods. Aggressive policing of cannabis has unleashed on communities of color dangerous tactics, such as the no-knock warrant that led to the death of Breonna Taylor. And mere reference to cannabis use has been leveraged to dehumanize countless individuals, including George Floyd whose positive post mortem test for cannabis had nothing to do with his murder.
After a parade of injustices, along with increasing rejection of fact-free anti-cannabis hysteria, support for legal marijuana has reached a record high, at 68 percent. Heeding the will of voters, 36 states and the District of Columbia have legalized medical marijuana and 15 states and D.C. allow recreational use.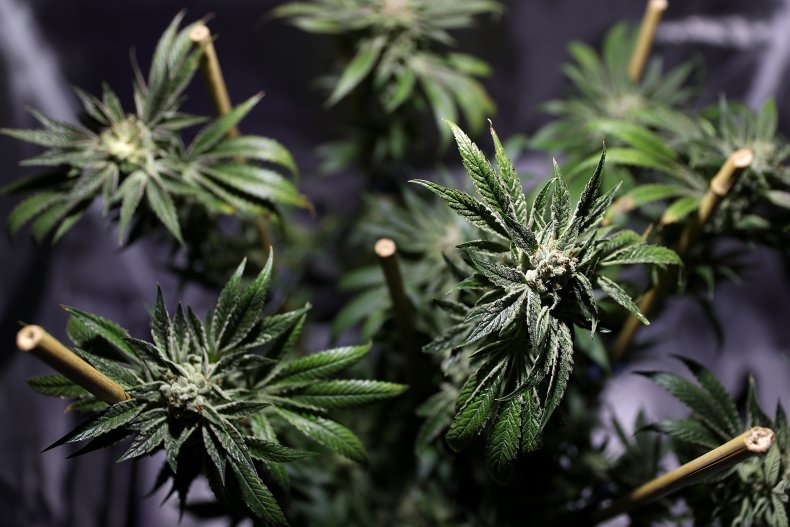 The U.S. Cannabis Council (USCC) was formed to capitalize on this unique moment of national clarity. Top cannabis businesses, associations and advocacy organizations joined together this month with a mission to advance long-awaited reforms.
We support the removal of cannabis from Schedule I, which subjects it to the same federal enforcement as heroin. And we believe the country will be best served by a unified, rational legal cannabis policy.
We launched our effort by writing an open letter to President Biden asking he immediately pardon all those convicted for non-violent cannabis offenses. Such federal clemency would free individuals currently in prison for cannabis possession charges and expunge the records of those who have served their time but nonetheless suffer reduced access to employment, housing and education as a result of their unwarranted criminal history.
In the coming weeks, the USCC will also be outlining our priorities for legal cannabis and we will match our actions to our values. A case in point, we believe wholeheartedly in social equity. For every five appointments to our board of directors, we are reserving an additional seat for members representing diverse communities and environmental justice concerns. We recognize that high ethical standards, accountability and responsible consumption must apply to legal cannabis, so we are formulating transparency measures and best practices to recommend industry-wide.
The U.S. is at a turning point when intense economic and social pressures carry with them the potential for a grand realignment. The Great Depression itself inspired activism that bore fruit in the Civil Rights Movement three decades later.
With sustained focus on equity and economic opportunity, the COVID-19 crisis and Black Lives Matter demands can echo this history and help bring an end to unfair policing, minority incarceration and income inequality—and cannabis legalization can play a part. It must.
The time for change is now and we the members of USCC are proud to join the fight.
Steven Hawkins is interim president and chief executive officer of the U.S. Cannabis Council in Washington, D.C.
The views expressed in this article are the writer's own.