The U.S. government will be funded for an additional three weeks due to a new bill signed by President Joe Biden on Friday.
Biden signed the Further Additional Extending Government Funding Act, which will allow appropriations for federal agencies to be distributed through March 11, preventing a government shutdown from occurring, at least for now. While the bill was passed to stop a potential shutdown, one could still be possible without bipartisan cooperation.
The U.S. Senate had originally passed the bill on Thursday. While some absences by notable Democrats and increased demands from Republicans clouded the Senate before the vote, the bill was eventually passed by a tally of 65 to 27.
"A government shutdown would be useless, senseless," said Senate Appropriations Committee Chairman Patrick Leahy during a debate on the legislation on February 17. "Can you imagine how that would look to the Russians?"
According to the White House's official release on the signing, the bill's appropriations will be made toward "continuing projects and activities of the federal government."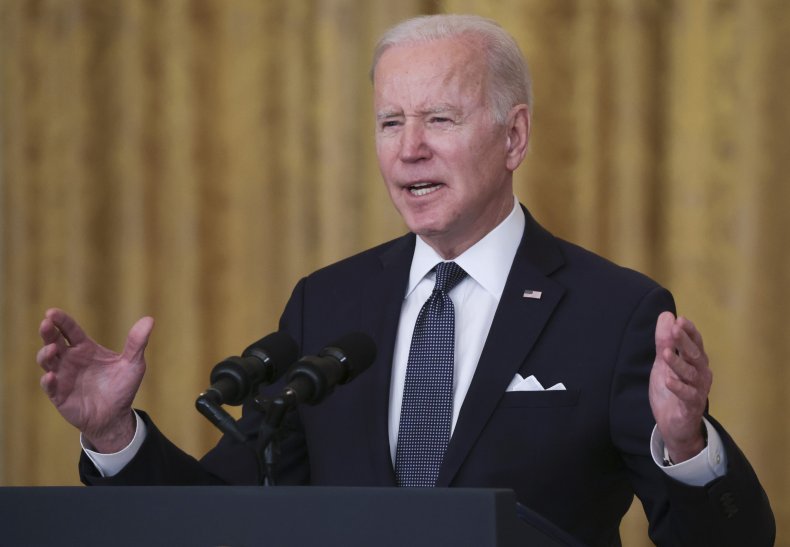 According to CNBC, lawmakers must still negotiate the details of these appropriations, such as how much they will be and where they will be redirected. Lawmakers must also approve of more preventative legislation before the three-week deadline is up.
According to Reuters, spending negotiations in the House of Representatives could result in around $1.5 trillion in "discretionary" funds being appropriated throughout the government. Despite this speculation, a set amount of money involved in this bill has not been publicly released.
Before passing the Further Additional Extending Government Funding Act, the White House told reporters that it was communicating frequently with both Republican and Democrat lawmakers in order to avoid a government shutdown.
"We work closely with the Senate and with Congress, in general. And that's our path—to avert a government shutdown," said principal deputy press secretary Karine Jean-Pierre on Thursday. "[It is] clearly a priority for us to make sure that there is not a government shutdown."
The last government shutdown occurred from December 22, 2018, to January 25, 2019, a record-breaking 35 days. Around 692,000 government workers were furloughed by the shutdown and the spending of $18 billion of discretionary spending on behalf of the government was delayed.
Newsweek has reached out to the White House for comment but has not received a response.
Update 2/18/2022 at 4:09 p.m. EST: This story has been updated to include background information.