Federal Reserve Banned Policymakers From Stock Trading, Are Members of Congress Next?
The Federal Reserve announced on Thursday that it intends to implement new rules that would ban its top policymakers and senior staff from trading individual stocks and would bar them from trading other securities during times of "heightened financial market stress."
Over the past year, two of the central bank's top officials—Robert S. Kaplan, the president of the Federal Reserve Bank of Dallas, and Eric S. Rosengren, the president of the Federal Reserve Bank of Boston—each traded heavily as the bank took major steps to support financial markets amid the pandemic.
David Wessel, a senior fellow in Economic Studies at the Brookings Institution who covered economics for 30 years with The Wall Street Journal, told Newsweek that the Fed's move was "significant." The central bank generally moves slowly except during times of crisis, he said, indicating to him that, given the speed at which these rules were implemented, the bank deemed this situation a crisis.
On Thursday, Newsweek reported that Congresswoman Lois Frankel, who sits on a subcommittee that oversees funding to the Department of Energy, traded fossil fuel stocks in September amid the ongoing global energy crisis. In April of last year, Open Secrets reported on members of Congress who traded in Pfizer and Johnson & Johnson stocks during the vaccine rollout.
These recent actions by the Fed, in conjunction with rising questions about the financial dealings of federal representatives, beg the question as to whether a similar type of ban may soon hit the halls of Congress. Wessel is skeptical that such actions will be taken.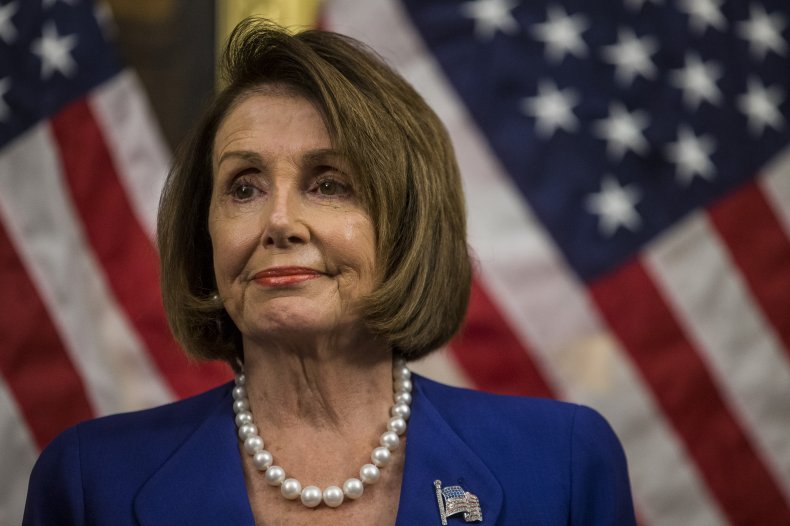 "On the question as to whether this (action by the Fed) will spur something, I suspect not," Wessel said. "Congress seems to have a very hard time coming to agreement on things where some members have strong feelings on the other side. There're a lot of members of Congress, and some of them come from the world of business, and some of them have complicated family investments."
As previously reported by Newsweek, Congressman Ro Khanna's wife invests thousands of dollars in a variety of stocks that he said she owned prior to their marriage. In order for Khanna's financial disclosures to be free of these transactions, his wife would have to offload her portfolio.
Other members of Congress, including House Speaker Nancy Pelosi and California Senator Diane Feinstein, are married to individuals who work for investment firms. They would have to severely alter their businesses practices in order for their elected spouses to report transaction documents free of individual trades.
But while Wessel remains unconvinced that the Fed moment will incite Congress to pass similar-looking legislation, he's open-minded to the possibility that it could bring greater general oversight, saying it may lead them "to do more on disclosures."
Ultimately, though, Wessel senses that this issue does not stand as one of utmost importance to the general public. Unlike "bread and butter" topics like education, personal debt and health care, this issue does not necessarily affect people's day-to-day lives. Without public pressure, Wessel does not expect major change.
"I think for most Americans they don't care about this, and they don't know about it either," he said. "There are a lot of people who think, 'What's the big deal. I buy and sell stocks, why shouldn't they? They have lives; they own houses; they might have kids that they want to send the school,' and all that. There are other people who are convinced that everybody in Washington is corrupt anyway, and they just cynically shrug it off."