Feds Look Into D.C. Police Officer for Alleged Ties to White Supremacy
Amid questions of white supremacist groups amongst U.S. police officers, a high-ranking member of Washington, D.C.'s Metropolitan Police Department (MPD) has been placed on leave following accusations they were affiliated with such an organization.
D.C. Police Chief Robert Contee withheld the name and gender of the officer in question. However, during a Wednesday press briefing, Contee confirmed the officer placed on administrative leave during the investigation was a "high-ranking" lieutenant of the MPD.
The officer was placed on leave "based on a review of what we know so far," Contee stated during the press conference, adding that the investigation had to do with "a number of actions."
Contee would not confirm the scope of the investigation, or if the allegations were linked to a specific white supremacist group. However, he stated the investigation "could involve" the events of the January 6 attack on the U.S. Capitol.
"Anything and everything is on the table right now," Contee said. "We want to make sure that our members have the utmost trust of the communities we serve."
While few additional details on the officer were released, WUSA-TV's Mike Valerio reported that the lieutenant was involved in the MPD's "intel" department. Valerio added that other officers who personally knew the lieutenant were "disgusted" at the allegations.
The accusations reached a serious enough level that, in addition to the MPD, the investigation is being aided by a number of federal agencies. This includes the U.S. Department of Justice (DOJ), the Federal Bureau of Investigation (FBI) and the U.S. Attorney's office, Contee added.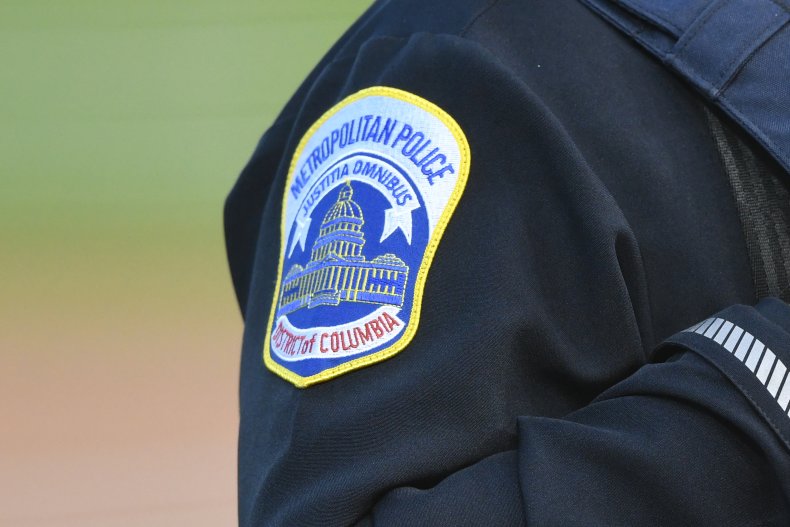 The news of the lieutenant's investigation comes as the national conversation around white supremacy in law enforcement continues to gain traction. This has especially been the case in the last few years following a number of police-involved shootings of African Americans, including George Floyd and Breonna Taylor.
A 2020 report from New York University's Brennan Center for Justice found that "an espe­cially harm­ful form of bias...remains entrenched within law enforce­ment: expli­cit racism."
"Expli­cit racism in law enforce­ment takes many forms, from member­ship or affil­i­ation with viol­ent white suprem­acist or far-right milit­ant groups, to enga­ging in racially discrim­in­at­ory beha­vior toward the public or law enforce­ment colleagues, to making racist remarks and shar­ing them on social media," the report continued. "While it is widely acknow­ledged that racist officers subsist within police depart­ments around the coun­try, federal, state, and local govern­ments are doing far too little to proact­ively identify them."
The study also noted that, "Few law enforce­ment agen­cies have policies that specific­ally prohibit affil­i­at­ing with white suprem­acist groups."
This implicit connection between American law enforcement and white supremacy organizations is not new. A bulletin published by the FBI as far back as 2006 warned of the threat of white nationalist and racist groups becoming more commonplace within policing.
These warnings came during a period where many law enforcement agencies saw controversies involving white supremacy ties within their ranks. This includes a reported neo-Nazi gang that had been formed officers within the Los Angeles County Sheriff's Department.
The bulletin additionally noted that many police officers throughout the country may not explicitly express their white supremacist beliefs. Rather, these individuals attempt to "blend into society and covertly advance white supremacist causes."
Newsweek has reached out to the DOJ for comment.