Feeling Down? Sad Songs Can Actually Cheer You Up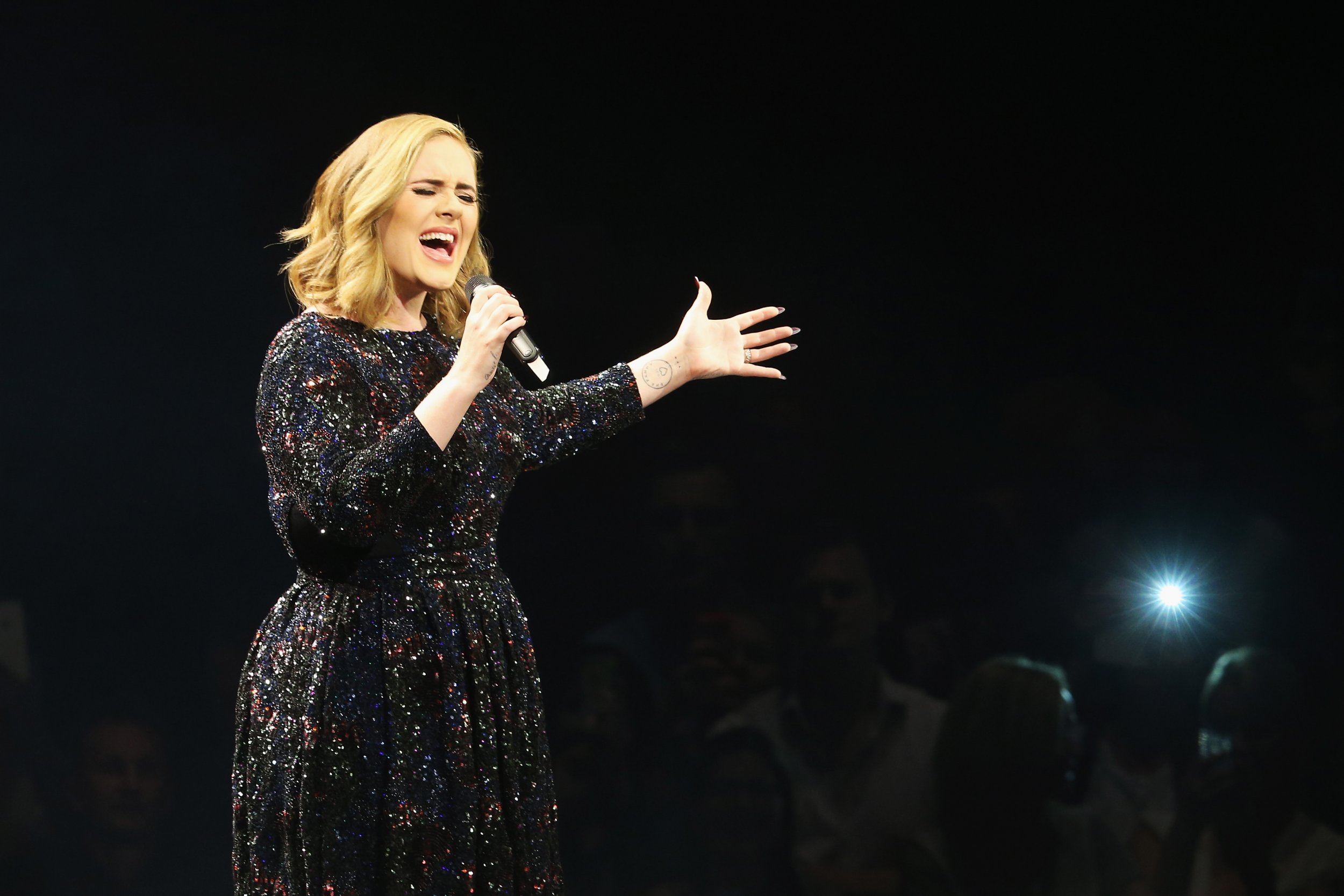 You may not think it, but the antidote to cheering yourself up when feeling down isn't listening to Pharrell Williams' feel-good "Happy." In fact, researchers say that listening to tear-jerkers by the likes of Adele can offer listeners comfort and lift their mood.
Musicologists at Durham University in the U.K. and the University of Jyväskylä in Finland looked at the effect sad songs can have on emotions. They sampled the listening habits of 2,436 people and found that somber music can be therapeutic.
The findings were published in the peer-reviewed scientific journal PLOS One Wednesday.
Professor Tuomas Eerola, who teaches music recognition at Durham, said: "There are people who absolutely hate sad-sounding music and avoid listening to it. In our research, we wanted to investigate this wide spectrum of experiences that people have with sad music, and find reasons for both listening to and avoiding that kind of music.
"The results help us to pinpoint the ways people regulate their mood with the help of music, as well as how music rehabilitation and music therapy might tap into these processes of comfort, relief, and enjoyment."
Co-lead researcher Dr. Henna-Riikka Peltola, from the University of Jyväskylä, explained that "sad music is also associated with a set of emotions that give comfort to the listener, and where memories and associations play a strong part of making the experience pleasant. These experiences were often mentioned to confer relief and companionship in difficult situations of life."
However, sad songs can also trigger a very different reaction in some—reminding them of the hardships in their lives. "A large number of people also associated sad music with painful experiences. Such intense experiences seemed to be mentally and even physically straining, and thus far from pleasurable," Peltola added.
The downbeat song most mentioned by those polled by the scientists was Adele's hit 2011 ballad, "Someone Like You," in which the singer lamented losing her lover to another.
Harry Nilsson's "Without You" and Marianne Faithfull's "The Crane Wife 3" were also popular among listeners. The top five is rounded out by Pink Floyd's "Hey You" and Radiohead's "Exit Music (For a Film)".
Feeling down? See if these songs cheer you up:
Adele — "Someone Like You"
Harry Nilsson — "Without You"
Marianne Faithfull — "The Crane Wife 3"
Pink Floyd — "Hey You"
Radiohead — "Exit Music (For a Film)"