U.K. Live Music Hits High Notes With Nearly 30 Million Concertgoers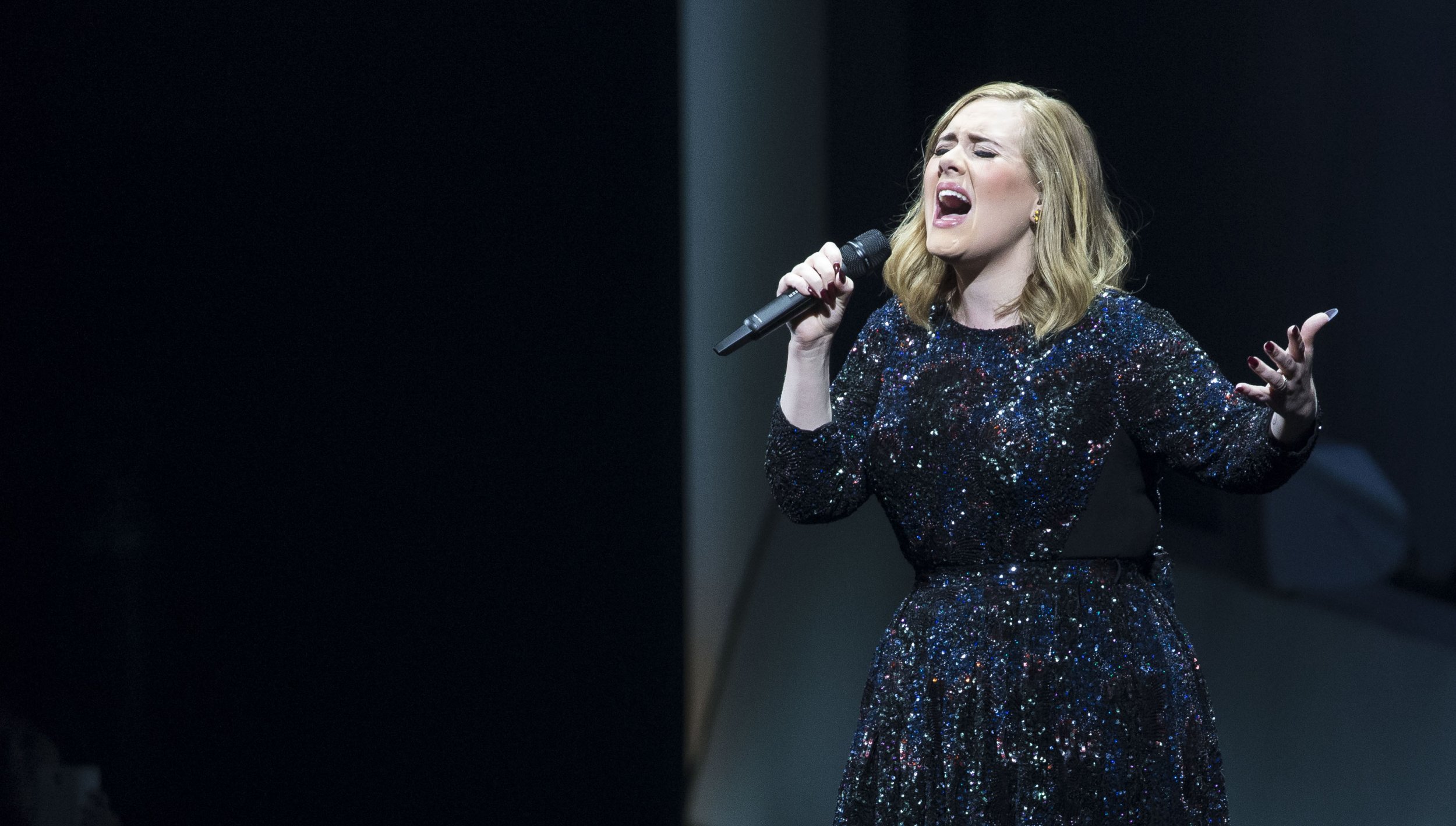 Nearly 30 million people attended British gigs and festivals in 2015, marking a continued uprise for the U.K. music industry.
UK Music, an organization designed to promote the commercial and political interests of the British recording industry in government, published its annual Wish You Were Here report Monday, lauding the economic benefits of the growth of live music in the country.
In 2015, 27.7 million tickets were sold to U.K. concerts and festivals, generating £3.7 billion ($5.3 billion)—up seven percent on the year before.
Of those figures, 24 million people attended a concert while a further 3.7 million bought tickets for festivals like Glastonbury, Wireless and Isle of Wight.
Other findings in the report include:
Music tourism generated £549 million ($783 million) in ticket sales between January and December 2015.
There were 8.4 million concertgoers in London alone. Over 3 million of those were music tourists, who traveled to the British capital just to see a gig by their favorite artist.
Over 17 million people attended a live concert locally in their city.
Music tourism helped sustain 39,034 full-time jobs in the industry.
Jo Dipple, UK Music's chief executive, said: "The appetite for live music continues to grow. Last year overseas music tourism [people visiting the U.K. for music] increased by 16%. What this report shows, unequivocally, is the economic value of live music to communities, cities and regions."
Among the top touring acts of 2015 were Taylor Swift, AC/DC, One Direction, U2 and The Foo Fighters, all of whom performed in the U.K. as part of their world tours. According to music trade publication Pollstar, Swift's tour amassed $250 million and was seen by 2.3 million people worldwide.
U.K. talent was well represented in 2015 as the likes of One Direction, Ed Sheeran and The Rolling Stones ranked in the top 10 of worldwide touring acts. Elton John and Paul McCartney also reached the top 20.
The success of Britain's live music industry follows similar trends in record sales: in 2015 it was reported that one in seven albums bought worldwide is by a British artist. U.K. talent accounted for 13.7 percent of worldwide record sales in 2014—the highest amount since the British Phonographic Industry (BPI) began recording figures in 2000.
The success of British music, both recorded and live, comes as more talent than ever enjoys worldwide appeal. The likes of One Direction, Coldplay, Sam Smith and Ed Sheeran have cracked singles and album charts across the globe, particularly in the notoriously competitive U.S. music market.
But no British musician has been as successful as Adele, who is currently on a world tour that began in the U.K. in February. The singer's third studio album 25 has sold 15 million copies worldwide since its release in November.
The Telegraph chief music critic Neil McCormick believes British music is enjoying an upswing due to listeners today leaning more towards the emotive lyrics of singer-songwriters like Adele and Ed Sheeran, rather than heavily produced pop songs.
"I think for a while now there has been a tendency towards a gritty emotional authenticity that favours Britain's slightly geeky and unpolished but very real artists like Adele and Ed Sheeran over slick American uberpop," McCormick tells Newsweek . "In Adele, we have the biggest selling artist in the world right now by a huge margin and that's good for the confidence of the whole industry and indeed the nation."
But, McCormick says, the uptick can also be attributed to artists making more effort to tour as sales of new albums and royalties dwindle.
He explained: "The boom in live music itself is partly a symptom of the problems the recorded music industry faces. Revenues and royalties are down for most artists and big names are touring more to maintain themselves in the style to which they have become accustomed. There are a lot of great shows by major veteran artists at the moment."
The music critic also argues that while Britain's live music scene flourishes as a whole, smaller venues that may give future superstars a chance are being forced to close due to economic factors.
In September 2015, the BBC reported that small music venues were "under threat" with 40 percent of London venues closing in the 10 years prior.
"The picture certainly isn't as rosy as report paints," said McCormick, who wrote about the subject for the Telegraph. "An almost unprecedented number of venues have been closing in recent years due to challenges that are often more to do with the value of real estate and the cost of business rates than lack of audience demand. It is quite a live issue here and one this report rather conveniently overlooks."