Mississippi authorities confirmed remains found in Pontotoc County belong to Felicia Cox, a woman who disappeared in 2007 and who her brother-in-law admitted to killing shortly before his execution.
District Attorney John Weddle confirmed the identification in a Facebook post, saying that experts confirmed it by matching the remains' DNA to Amber Miskelly, Cox's daughter. He added that the autopsy results are expected to come in the next two weeks.
On November 17, David Neal Cox, Felicia Cox's brother-in-law, was executed for the 2010 of killing his estranged wife, Kim Kirk Cox, and for sexually assaulting his stepdaughter Lindsey Kirk as her mother was dying.
David Cox was long believed to be the most likely suspect in Felicia Cox's disappearance. She was last seen in July 2007 after visiting Kim Kirk Cox, who Lindsey Kirk said was a close friend. Miskelly had previously told WTVA-TV that David Cox was the last person to see her mother alive.
Before his execution, David Cox told his attorneys he killed Felicia Cox in 2007 and gave instructions on where to find her body. Then he waived his attorney-client privilege after death.
In an Office of Capital Post-Conviction Counsel news release, he said he "felt deep remorse and wanted to bring closure" to Felicia Cox's family.
Weddle's office received the confession two days after the execution. Authorities discovered the remains on December 12 on land that used to belong to her family.
Miskelly previously told the Mississippi Clarion-Ledger giving her mother a proper burial and having a place she can visit her "means everything" to her.
In November, David Cox became the first person to be executed in Mississippi in nine years. Kim Kirk Cox left him in 2009 after her daughter told her he had been sexually assaulting her when her mother was out of the house.
On May 14, 2010, he broke into the Kirks' home and shot Kim, then held Lindsey and one of Kim's sons hostage for over eight hours. Benny Kirk, Kim Kirk Cox's father, called David Cox "evil."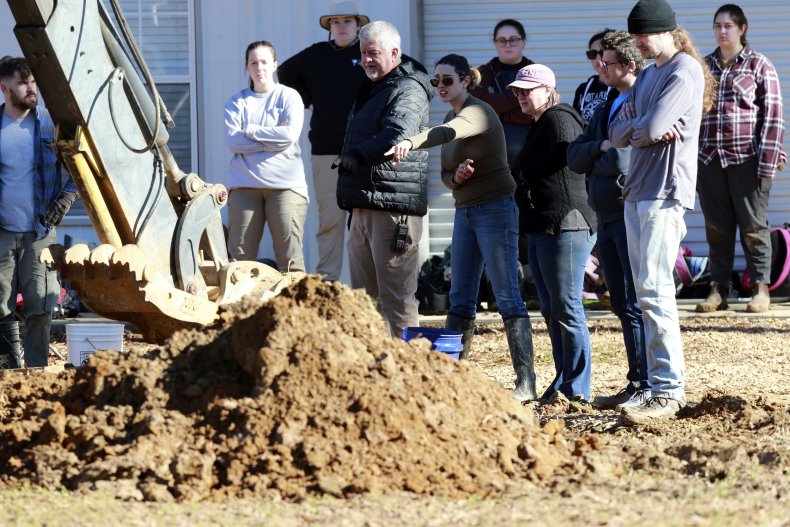 David Neal Cox had dropped his appeals, filing court papers calling himself "worthy of death" before the state Supreme Court set his execution date.
In a post to Weddle's official Facebook page following the discovery of the remains, he thanked Felicia Cox's family, the investigators, archaeologists, anthropologists and others who helped spearhead the search.
"We are thankful the family can now begin the process of giving Felicia Cox a burial," he said.
The Associated Press contributed to this report.