International Women's Day 2018: Feminist Movies To Stream on Netflix, Hulu and Amazon Prime
Thursday is International Women's Day 2018, a celebration of women and their achievements that dates back to the early 1900s. So what better way to honor the international women's movement than to sit at home watching TV? And if we ladies are going to be lazy on International Women's Day, we might as well be feminist about it. Here are all the best movies to watch on Netflix, Hulu and Amazon prime to empower you to get off the couch (one day).
Netflix
The Breadwinner (2017)
This moving animated drama, from filmmaker Nora Twomey and executive-producer Angelina Jolie, is about the real-life hardships of being a young woman in the strict patriarchy of Taliban-controlled Afghanistan. It was nominated for Best Animated Feature at the 2018 Academy Awards if you're still working through the list of nominees.
Seeing Allred (2018)
Women's rights attorney Gloria Allred has fought the good fight for decades and this Netflix original documentary, directed by Sophie Sartain and Roberta Grossman, shines light on her contributions. In the era of #MeToo and Time's Up, Allred's work representing sexual assault accusers—inlcuding women who have made claims against Donald Trump and Bill Cosby—couldn't be more relevant.
Moana (2016)
The first two films on this list are excellent, though not necessarily fun for the whole family. If you've got a young feminist to entertain, Moana is available for streaming. This Disney princess isn't about romance or marriage—she's here for adventure, family and ambition. A good message for young girls on International Women's Day.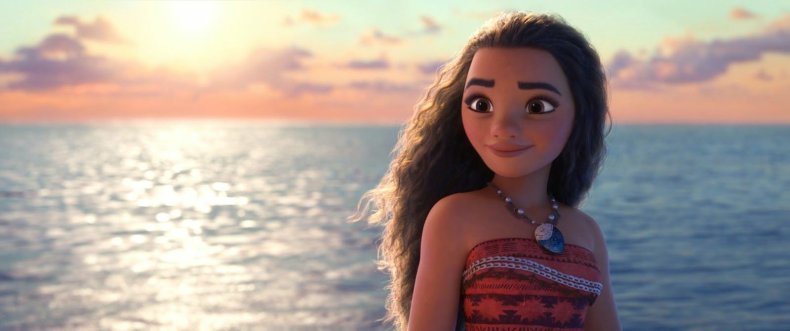 Tangerine (2015)
From Sean Baker, the same director who got robbed at the 2018 Oscars for The Florida Project, comes a lovely comedy-drama about a poor, transgender sex worker living in Hollywood. You may remember this as "the iPhone movie" as it was shot entirely on a phone, but it's charm is much bigger than that.
She's Beautiful When She's Angry (2014)
Directed by Mary Dore in 2014, this doc is a crash-course in second-wave American feminism. There's a lot of information crammed into 90 minutes, but the delivery is super digestible. Nothing wrong with educating and entertaining yourself!
Hulu
He Named Me Malala (2015)
You probably know the name Malala Yousafzai, the young Pakistani activist who won the Nobel Peace Prize at the age of 17, and this powerful documentary, directed by Davis Guggenheim, tells her profoundly moving story. Yousafzai, who survived a targeted Taliban attack to become an advocate for girls' education, defines inspiring.
Carol (2015)
Todd Haynes adapts a Patricia Highsmith story about two women who fall in love in 1950s New York City. Starring Cate Blanchett and Rooney Mara, it's the lesbian period drama we didn't know we needed.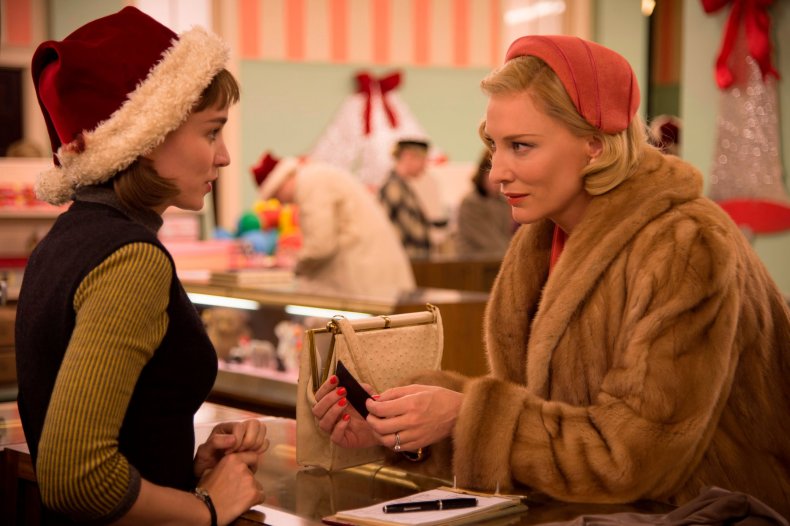 Lilo and Stitch (2002)
Hulu's got a great International Women's Day option for younger feminists: Lilo and Stich. Yes, the little blue alien has an annoying voice that your kids will imitate for days, but the payoff is the nuanced, heartfelt portrayal of an offbeat girl bullied in school. And the love story of this Disney classic? That of two siblings. Move over, Frozen, Lilo did it first.
A League of Their Own (1992)
Geena Davis, Madonna and Rosie O'Donnell play baseball! Directed by Penny Marshall, this 1992 classic sports film dramatizes the real-life All-American Girls Professional Baseball League of the 1940s, and it's delightful. Despite what co-star Tom Hanks may say, there is crying in baseball.
But I'm A Cheerleader (1999)
This satirical romantic-comedy, directed by Jamie Babbit, is about a teen girl (Orange Is the New Black's Natasha Lyonne) who gets sent to gay conversion therapy camp where she learns to embrace and explore her lesbianism. It didn't do much when it was released, but Cheerleader has since become a cult classic in the women-love-women community.
Amazon Prime
The Duchess (2008)
In this drama directed by Saul Dibb, Keira Knightley stars as English aristocrat Georgiana Cavendish, Duchess of Devonshire—a powerful woman in a very sexist world.
The Hunger Games: Mockingjay Part 2 (2015)
Katniss Everdeen, the manin character in Suzanne Collins' best-selling Hunger Games novels, inspired a generation of young women leaders with her tale of rebellion against an oppressive government. Jennifer Lawrence plays Katniss in the film adapatations, and hopefully you've seen the first three in the series because Amazon only has the fourth.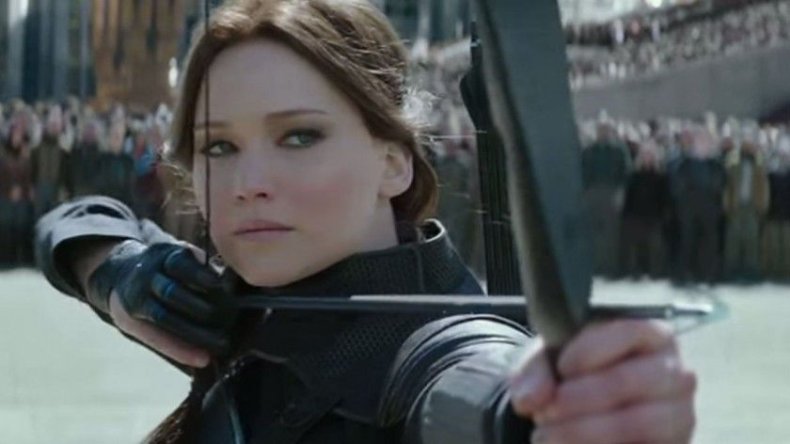 Room (2015)
Based on the novel by Emma Donoghue, Room stars Brie Larson as a woman who has lived in captivity for seven years—five of them with the son of her captor. (The role won Larson the Academy Award.) No spoilers, but you'll believe women can do anything when you're done watching this film.
Arrival (2016)
It's not strictly a feminist movie, but it does star Amy Adams in a cool, blockbuster sci-fi drama, so we'll count it. Nuanced lead female characters tend to be rare in this genre (the superb Alien and Aliens notwithstanding).
Miss You Already (2015)
If you love a heart-warming friendship film, check out this romantic comedy starring Toni Collette and Drew Barrymore, directed by pioneering female director Catherine Hardwicke. Tissues a must.