Cocaine, Fentanyl Cause 6 West Point Cadets to Overdose: Police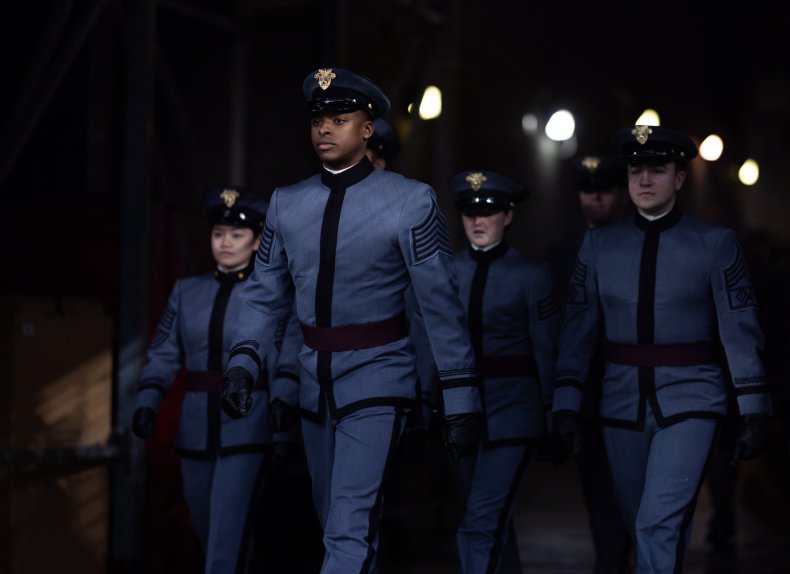 Six cadets from the prestigious West Point U.S. Military Academy have been hospitalized after overdosing on fentanyl-laced cocaine while on spring break in Florida, police said.
The cadets, all players for West Point's Army football team, overdosed while vacationing at a short-term rental house in Wilton Manors on Thursday, according to police and Fort Lauderdale Fire Department Battalion Chief Steve Gollan.
After being alerted by an emergency call about 5 p.m., police and paramedics quickly determined that an overdose had occurred and that some of the cadets had gone into cardiac arrest, authorities said. Paramedics used the drug naloxone, or Narcan, to treat the cadets.
" ... Narcan was deployed as quickly as possible," Gollan told reporters. "This is extremely alarming to us ... There were multiple people in cardiac arrest in the front yard."
While four overdoses occurred due to cadets directly using the laced cocaine, two others were exposed to the powerful narcotic while attempting to save the lives of their fellow cadets, authorities said.
"When they went down into cardiac arrest, two of their friends began doing CPR and they were exposed from the direct contact of the fentanyl," Gollan said. "It's extremely, extremely potent and can stop your heart, your respiration."
All six cadets were taken to local hospitals on Thursday. Police said that one cadet had been released by Friday, according to the South Florida Sun Sentinel. Two other cadets were in critical condition and on ventilators, while three were said to be hospitalized in stable condition.
According to a Wilton Manors Police Department release obtained by Newsweek, officers working in conjunction with the Broward County Sheriff's Office "continue investigating" and had made at least one arrest "in connection to this incident" as of Friday night.
"The U.S. Military Academy is aware of the situation involving West Point cadets, which occurred Thursday night in Wilton Manors, FL," West Point Academy, based in the Hudson Valley of New York state, said in a statement Friday. "The incident is currently under investigation and no other details are available at this time."
Drug dealers often cut drugs like cocaine and heroin with fentanyl due to its low cost, high availability and powerful effects that can mimic other drugs. Overdoses involving fentanyl are common, since it can be fatal at low doses and drug users are typically unaware that they have taken it.
Shortly after the incident, the Wilton Manors Police Department tweeted a message "to warn spring breakers about the dangers of using illicit drugs" and to protect themselves "from the dangers of Fentanyl."
Conservative pundit Tucker Carlson commented on the incident during his Fox News opinion show on Friday night. He tied fentanyl overdoses to President Joe Biden's U.S.-Mexico border policies, while also claiming that smuggling from China was responsible for 100,000 deaths per year.
"Kids who are not drug addicts—who are just like college kids are doing something stupid and then they die," Carlson said. "So, China is causing the deaths of 100,000 Americans per year. Why is nobody saying anything about this?"
Mexico has recently replaced China as the dominant source of illegal U.S. fentanyl imports. Seizures of fentanyl by Customs and Border Protection have been spiking since June 2020, while the administration of former President Donald Trump was still responsible for border policy.
The Centers for Disease Control and Prevention reported last year that over 75,000 Americans had died from opioid overdoses during the 12-month period that ended in April 2021, with fentanyl overdoses surging in particular.
Newsweek reached out to West Point for comment.
Update 3/11, 11:33 p.m.: This article has been updated to include information from a Wilton Manors Police Department release on the investigation into the overdose incident and a related arrest.