Ferguson Wildfire Latest: Yosemite National Park Closed as Out-of-control Blaze Spreads
As firefighters worked to contain the Ferguson Fire in California, officials were forced to close portions of Yosemite National Park during peak tourist season.
Since it began 13 days ago, the blaze has killed one firefighter and injured six others, according to the U.S. Forest Service.
Officials said the blaze, which killed Heavy Fire Equipment Operator Braden Varney, 36, just over a week ago, has spread to a total of 37,795 acres since it was first reported on July 13.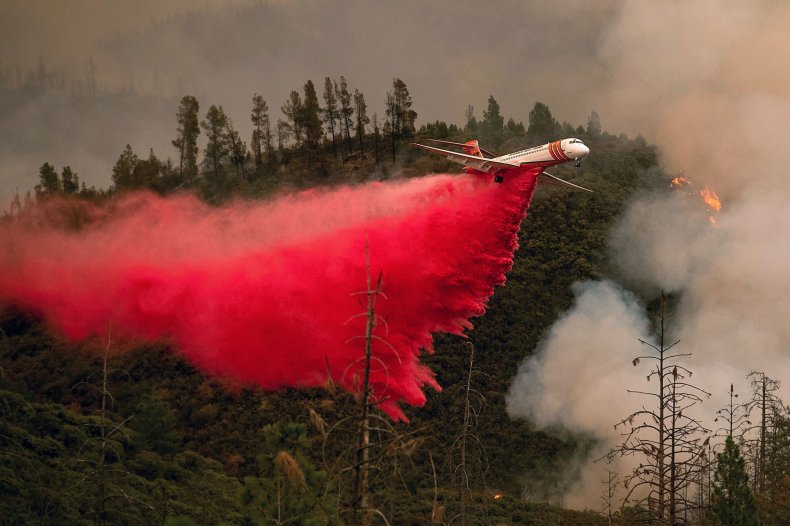 Yosemite Park Closures
On Tuesday, the National Park Service announced that Yosemite Valley, Wawona and Mariposa Grove would be closed from Wednesday to at least Sunday, July 29, because of "fire operations."
It said the South Entrance would also be closed, while Tioga Road and Tuolumne Meadows, including the Big Oak Flat and Tioga Pass entrances, as well as Hetch Hetchy, would remain open.
The Ferguson Fire would be the first to shut down Yosemite Valley in decades.The last time the area had to be closed off to visitors was in 1990, during the A-Rock fire, one of the largest in Yosemite's history.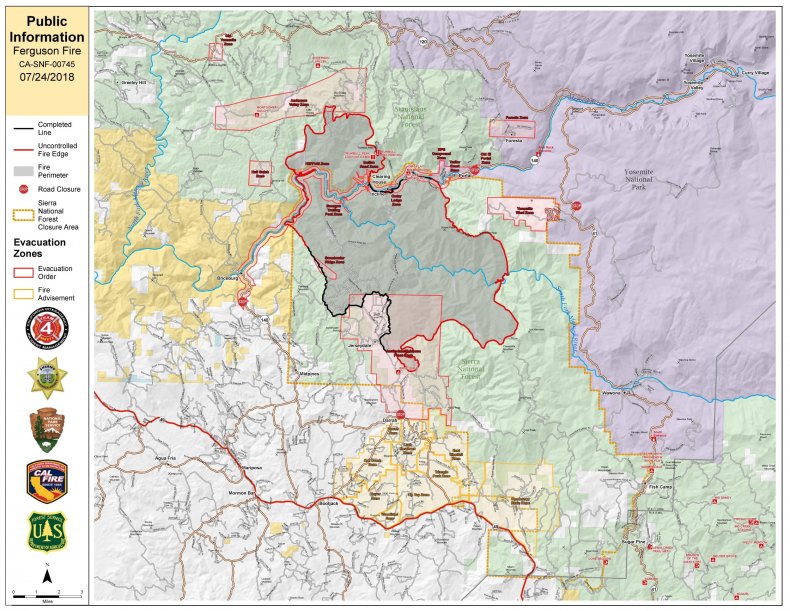 Containing the Spread
The U.S. Forest Service said in a statement late Tuesday evening that the Ferguson Fire had been "relatively calm" throughout much of the area on Tuesday.
It said the fire had grown 1,693 acres to a total of 37,795 acres.
Firefighters were busy on Tuesday constructing and strengthening indirect containment lines to help stop the blaze from spreading. So far, the fire has been contained at 26 percent, the Forest Service said in its latest update.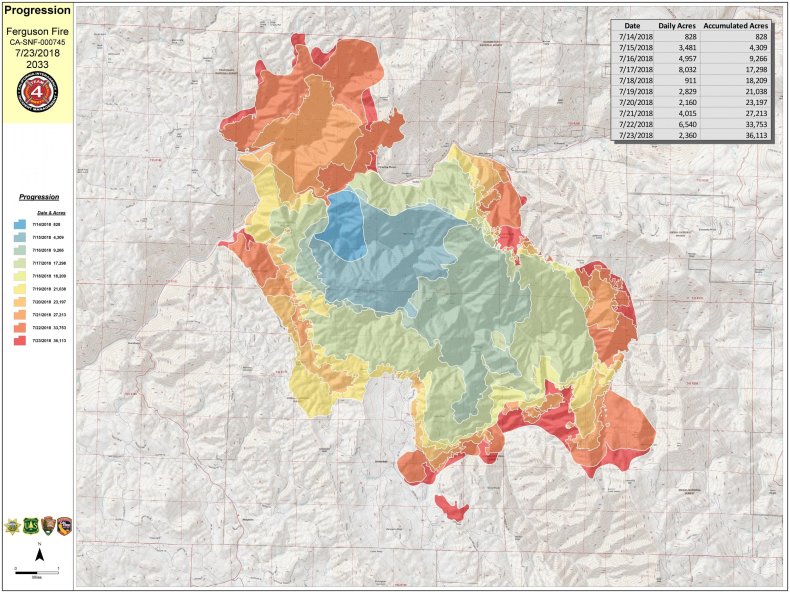 The Forest Service said as many as 3,434 personnel were engaged in battling the fire with the help of 220 engines, 47 water tenders, 16 helicopters and 59 bulldozers.
Mandatory Evacuations
A number of areas were given orders for mandatory evacuations, including Yosemite View Lodge, Yosemite West, Anderson Valley and Old Yosemite Road.
Other areas were given advisory evacuations, meant to put residents on alert that a potential evacuation order could be imminent.
"Much of the fire is burning in steep, rugged terrain with little to no access roads," the U.S. Forest Service said on its website.
"Mandatory and advisory evacuations are in place in several areas, but no homes have been damaged or destroyed," it added.
The National Park Service warned that the fire was having a "substantial impact" on air quality, saying those in areas that have not received mandatory evacuation areas should "limit activities" based on the Air Quality Index.
As of Wednesday morning, parts of Yosemite National Park had been listed as having "unhealthy" air quality for "sensitive groups," including people with heart or lung disease, older adults and children.