Fewer Than Half of U.S. Nurses Given Info on How to Respond to Coronavirus, According to National Survey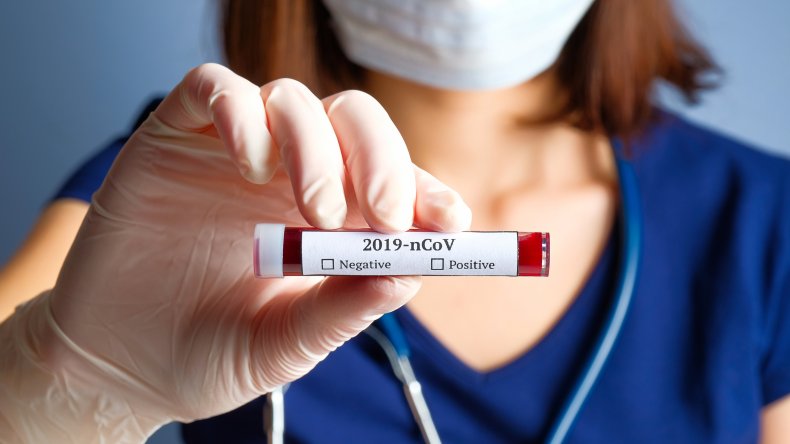 Fewer than half of U.S. nurses have been provided with the information necessary to respond to the coronavirus, a new survey showed.
Only about 13 percent of nurses said they have a plan in place to isolate patients and 31 percent of their employers have personal protective equipment available to them, the data also showed. About 3,000 nurses took part in the California Nurses Association and National Nurses United survey.
Patricia Gonzalez from the California Nurses Association told NBC Bay Area news that the survey results were "outrageous."
"I think the industry can do better and should be doing better," Gonzalez told NBC.
The California Nurses Association took to Twitter to post the survey results and admonish hospitals for their lack of preparation: "Hospitals can & should do better!"
Health department officials have already said that the U.S. needs 270 million more face masks to prepare health care professionals. Health and Human Services Secretary Alex Azar went before the Senate after the White House requested $2.5 billion to fund the national response to the coronavirus outbreak. Azar told senators Tuesday that "we currently have 30 million N95 respirators in the strategic national stockpile," far short of the "approximately 300 million [needed] for health care workers."
The coronavirus, which originated in the city of Wuhan in China, has infected more than 79,000 people worldwide and 77,500 of those reside in China, according to the World Health Organization (WHO). More than 2,600 of those infected in China have died. The World Health Organization reports that there have been more than 2,000 confirmed cases outside of China in 29 countries. Of those 2,000 cases, 23 have died.
The United States has 53 confirmed cases of the coronavirus and no deaths, according to the latest World Health Organization report. The Central for Disease Control said that while "this virus is NOT currently spreading in the community in the United States," that may change.
CDC officials said that they expect more cases to be diagnosed in the U.S. in coming days.
They said that health care providers and hospitals are overwhelmed. There is no vaccine to protect against the virus and no approved medications to treat it.
The CDC recommends "getting a flu vaccine, taking everyday preventive actions to help stop the spread of germs, and taking flu antivirals if prescribed."