Fifa President Confirms Corruption Report Will Be Kept Secret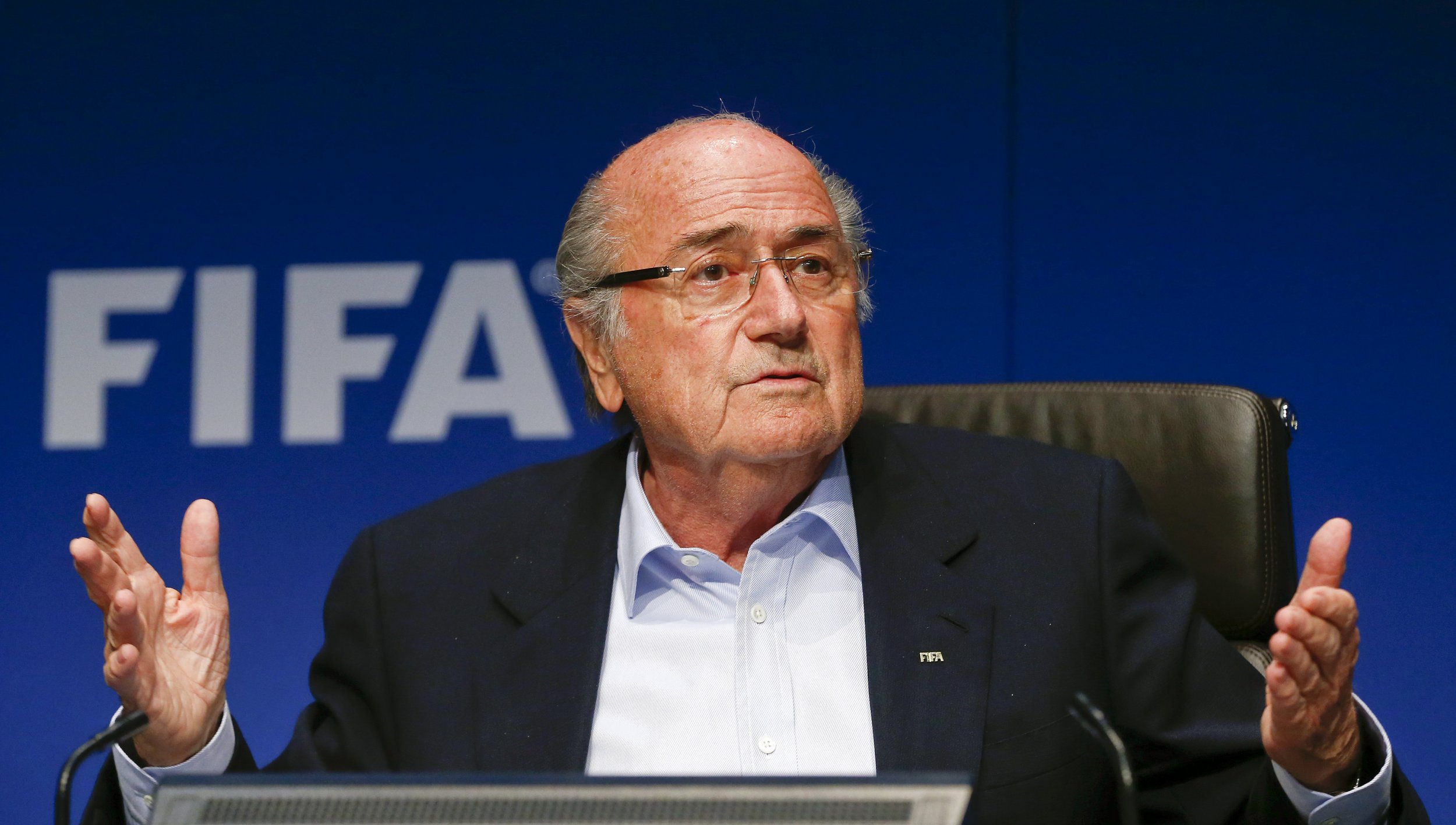 Fifa's president Sepp Blatter confirmed today that the results of an investigation into allegations of corruption surrounding Qatar's World Cup bid will be kept secret.
At a press conference in Zurich, Blatter said that the report, carried out by Michael Garcia, the head of the investigatory arm of Fifa's ethics committee, will not be made public because no one on the Fifa executive committee had asked for it to be published, despite contradictory pronouncements from several members of the committee in previous weeks.
Earlier this month, Garcia, an American attorney who was brought in as independent investigator in 2012, sent reports totalling 430 pages to Fifa following a year-long probe into alleged corruption in the 2018 and 2022 World Cup bidding contests.
Several Fifa board members, including Prince Ali bin Al Hussein of Jordan, the Vice President of the Asian Football Confederation and Jim Boyce, the British home associations' representative on the executive committee, have called for full disclosure of the report earlier this week, as has Garcia himself.
Fifa has been dodging allegations of corruption since the international football governing body awarded the World Cup to the Gulf state in 2010. Earlier this year, the Sunday Times accused Qatari billionaire Mohamed bin Hammam of paying more than £3 million in bribes to officials, and in June, many of Fifa's headline World Cup sponsors, including Visa, Adidas and Sony, warned that the allegations were damaging football's global reputation.
Blatter, 78, also confirmed at the press conference that he will stand for re-election for a fifth consecutive term in charge of world football when the elections are held in May 2015. Candidates are elected by the football associations of Fifa member-states.
Blatter has been President of Fifa since 1998, but has faced mounting criticism from European football chiefs in recent months, in part due to the way the 2018 and 2022 tournaments were awarded. Blatter was also criticised for playing down public uproar over the giving of luxury watches, each valued at around €20,000, to Fifa officials by organisers of the Brazil World Cup.
So far Blatter's only confirmed opponent in the upcoming elections is French former Fifa official Jerome Champagne, who this week called for the publication of the report, and for greater transparency within the organisation.
"We need to know [what] is in the report because the World Cup is the biggest event of its kind in the world and we need to protect its sanctity,' he said on Wednesday.
"Also, we need to know because it's an important step in rebuilding and rehabilitating the image and reputation of Fifa in public opinion", he added.
Blatter's announcements provoked disapproval in some quarters. Gary Lineker, a long-time critic of Blatter and his organisation, tweeted:
Earlier this week, Theo Zwazinger of FIFA's executive committee broke ranks to claim that he did not think 2022 World Cup would not be taking place in Qatar, despite preparations being well under way. Zwazinger attributed the change to impractical weather conditions in the Gulf state rather than the allegations of corruption or Qatar's poor human rights record.
A verdict on Garcia's reports is expected from Fifa ethics judge Joachim Eckert around April next year.