FIFA and UEFA on Monday released a joint statement banning Russian national and club soccer teams from international competition, which means Russia cannot compete in the 2022 World Cup in Qatar if the crisis in Ukraine is not resolved and the ban is not lifted prior to its March 24 qualifying match against Poland.
"Football is fully united here and in full solidarity with all the people affected in Ukraine," the statement reads. "Both Presidents hope that the situation in Ukraine will improve significantly and rapidly so that football can again be a vector for unity and peace amongst people."
The ban from UEFA also means Russia's women's national team will likely miss the 2022 Women's Euros tournament this summer.
The announcement followed the International Olympic Committee reiterating its call for Russian and Belarusian athletes to be barred from international competition until the ongoing crisis in Ukraine is resolved. FIFA announced Sunday a ban on games being played in Russia, as well as prohibiting the nation from flying its flag or playing its national anthem prior to games as they would temporarily compete under the name "Football Union of Russia" (RFU).
The Sunday statement drew criticism from several European countries that urged FIFA to issue a full ban on Russian participation in competition until further notice. The football federation president for Poland, the team set to play the new RFU for a World Cup qualifying match March 24, said Sunday that FIFA's penalties were "totally unacceptable."
Cezary Kulesza said that no matter what name they intended to play under, Poland would not compete against Russian athletes. A Monday morning tweet from Kulesza also allegedly showed the list of countries that have joined the opposition to competing against Russia, including England, Sweden, Ireland, and several others.
Russia hosted the 2018 World Cup. Vladimir Putin attended the championship match in Moscow won by France.
Several Russian and Ukrainian athletes have spoken out to condemn Russia's invasion of Ukraine and call for an end to the war. Among them is Washington Capitals hockey star Alex Ovechkin, who has voiced support for Putin in the past.
Last week, Russian soccer player Fedor Smolov, a member of Russia's national team who also plays for Dynamo Moscow, became the first member of the Russian national soccer team to support Ukraine, posting a black square to Instagram with "No to War!!!" in Russian along with emojis of a broken heart alongside a Ukrainian flag as the caption.
Update 2/28/22, 1:15 p.m. ET: This story has been updated with a joint statement from FIFA and UEFA.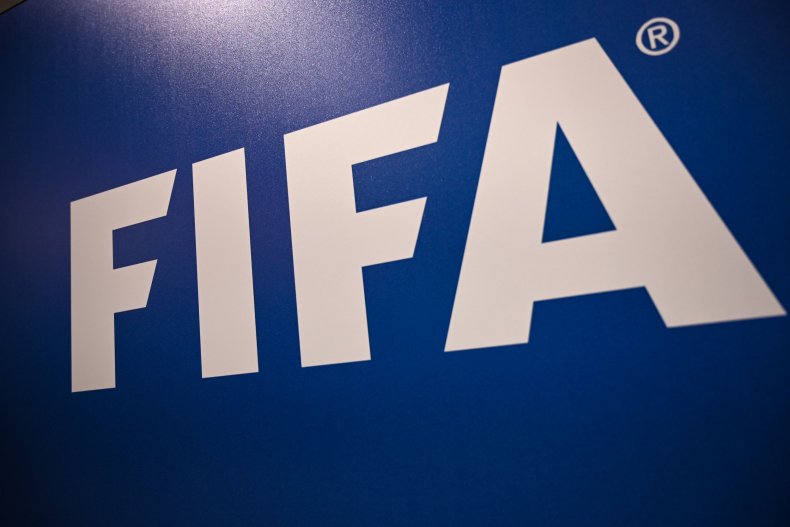 About the writer
A 2020 graduate of Kent State University with a Bachelor's degree in Journalism, Aaron has worked as an assigning editor and reporter for KSU's student-run newspaper The Kent Stater, as well as a News Intern with WKSU Public Radio, Kent State's local NPR affiliate.