'Fight Club' Original Ending Restored in China Following Backlash
Tencent Video, a Chinese streaming platform, has restored the original ending to the film Fight Club following widespread backlash on social media.
The streaming service had edited the 1999 hit film ending to tell viewers police had "rapidly figured out the whole plan and arrested all criminals."
The hit David Fincher-directed film's ending famously shows the beginning of the protagonist's crusade against a consumerist society beginning, with several city skyscrapers falling to the ground.
Brad Pitt, Edward Norton and Helena Bonham Carter star in the film and it ends with the narrator (Norton) killing off his imaginary alter ego, Tyler Durden (Pitt), and then watching as the buildings explode alongside Bonham Carter's character, Marla Singer.
The film also follows a criminal gang who create havoc in society in their quest to end capitalism and destroy credit card records.
Typically, China's film censorship system states that in movies, criminals must always be punished for their crimes and societal harmony restored.
So in the Tencent edited ending, the Narrator killed Tyler, and the exploding skyscraper scene was replaced with a black screen with the message: "The police rapidly figured out the whole plan and arrested all criminals, successfully preventing the bomb from exploding."
It also said that Tyler was sent to a "lunatic system" for treatment.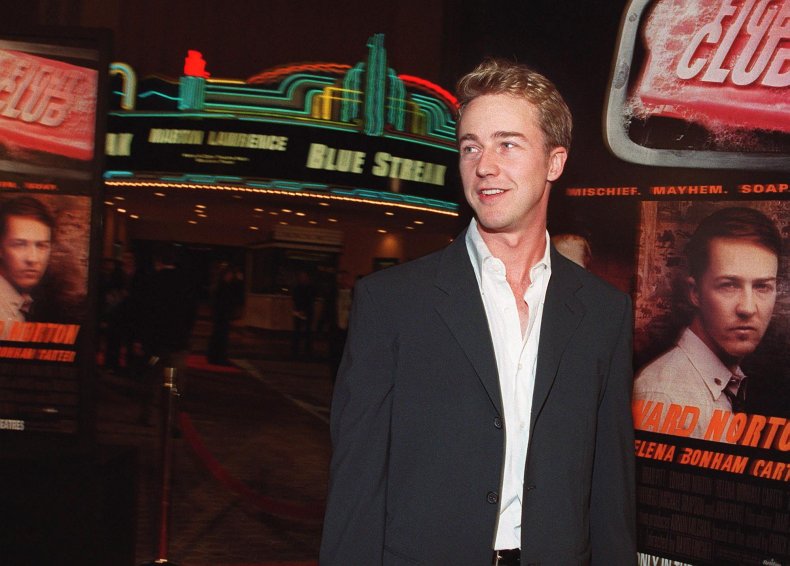 The ending went viral, prompting debate and embarrassment on Chinese social media about the country's censorship practices and that the company had ruined a piece of classic film history.
"The first rule of #FightClub in #China? Don't mention the original ending," tweeted economist Diana Choyleva. "The second rule—change it so the police win. The 1999 film starring #BradPitt and #EdwardNorton has become the latest foreign import to lose out to one of the world's most restrictive censorship regimes."
The complete ending is now viewable in full in China and Tencent has now restored 11 of the 12 minutes it initially cut from the 137-minute film, per The Hollywood Reporter.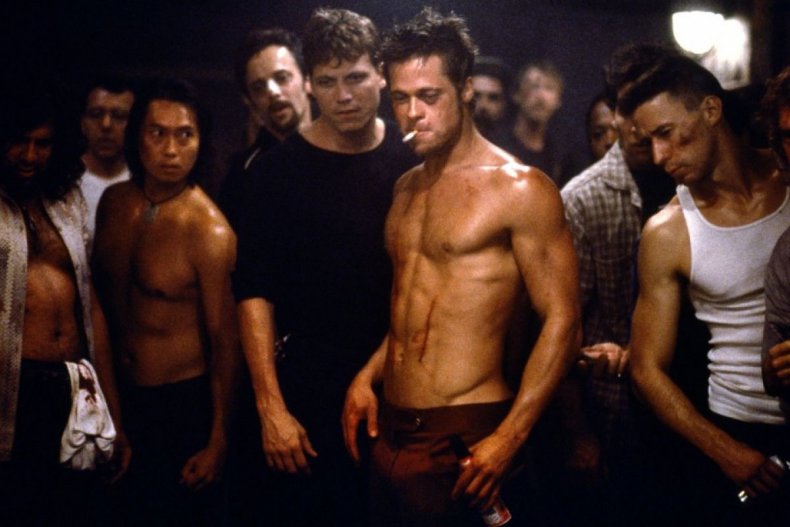 A nude sex scene between Bonham Carter and Pitt's characters remains cut from Tencent's version.
Surprisingly, the author of the book Fight Club, Chuck Palahniuk, has since said that the altered ending was actually truer to his vision.
In his newsletter on Substack, he wrote: "Tyler and the gang were all arrested. He was tried and sentenced to a mental asylum. How amazing. I'd no idea! Justice always wins. Nothing ever exploded. Fini."
Palahniuk later said to TMZ: "The irony is that the way the Chinese have changed it is they've aligned the ending almost exactly with the ending of the book, as opposed to Fincher's ending, which was the more spectacular visual ending. So in a way, the Chinese brought the movie back to the book a little bit."